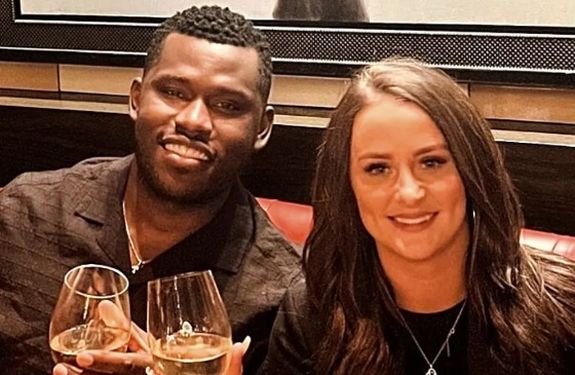 Leah Messer is hoping the third time's the charm when it comes to marriages.
The Teen Mom 2 star is officially engaged to Jaylan Mobley, her boyfriend of less than a year. In photos [most likely sold to and] posted by People on Saturday, Jaylan can be seen getting down on one day while on the beach in Costa Rica on Friday night, proposing to Leah with a 4.7 carat(!) diamond ring.
Jaylan asked Leah to marry him "while taking a romantic stroll on the beach after the couple enjoyed a dinner prepared by a private chef," People reports.
Teen Mom's Leah Messer Is Engaged to Jaylan Mobley: 'I Couldn't Imagine Myself Being Anywhere Else' https://t.co/9mlW7nqstt

— People (@people) August 20, 2022
Leah and Jaylan began dating in September 2021, and bought a house together earlier this year. This will be the third marriage for Leah (who was married to Corey Simms from 2010-2011 and Jeremy Calvert from 2012-2015), and the first for Jaylan.
"I can't even express how I'm feeling. I wanted this moment to be the perfect moment for her," Jaylan told People.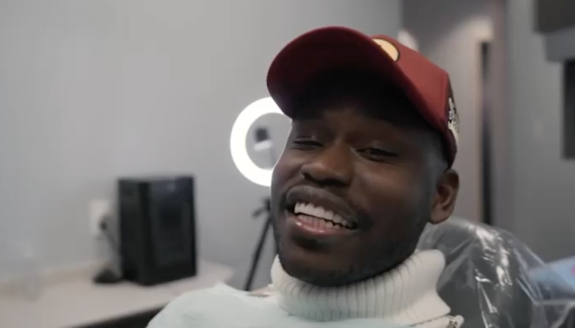 Leah said she suspected Jaylan might propose, but was surprised at how he did it.
"[I] had no idea it was going to be like this," she told the magazine.
Jaylan added that Leah's three daughters— Ali and Aleeah (by Corey) and Addie (by Jeremy)— are not aware of the engagement yet.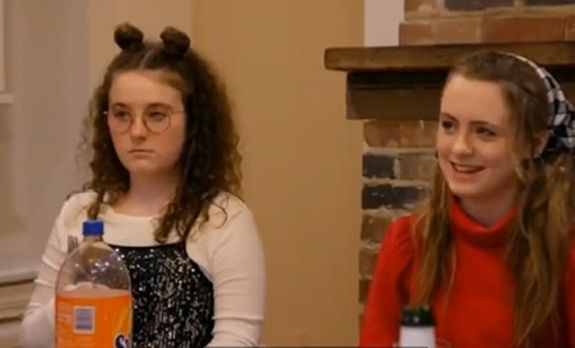 "The girls have been asking if I plan to propose, [and] I think the best way to tell the girls is for us to do it together. I have a surprise for them as well," Jaylan said, adding, "I'm just looking forward to everything that we're going to do together — making this commitment to each other, making a commitment to the girls, growing our family, and just doing this life together as one."
In photos posted to their Instagram accounts on Saturday, Leah and Jaylan showed more of the proposal— and Leah's massive diamond engagement ring. (Flip through the photos below to see the ring up close!)
View this post on Instagram
As for her third trip down the aisle, Leah says she's planning to go solo this time around.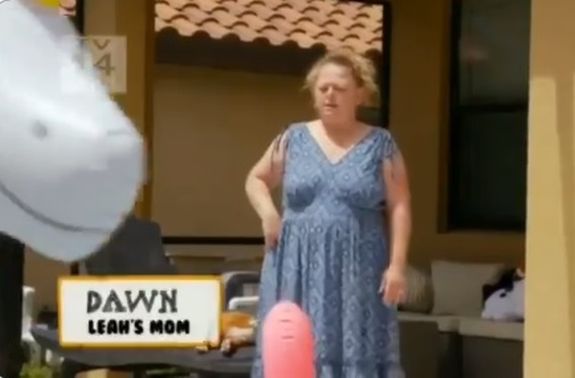 "I want to walk myself down the aisle," she said. "I say this over and over again. I've made it to where I am as a woman and a mom, and I want everyone to see that strength." (For her first wedding, Leah walked down the aisle with her stepdad, Lee. For her second, she was accompanied by Lee and her long-lost dad, Gary, whom she would go on to use drugs with after reuniting.)
Leah's also planning to shoot out a couple more kids in the future. (During past interviews, she stated that she was unsure if she wanted to have any more children.)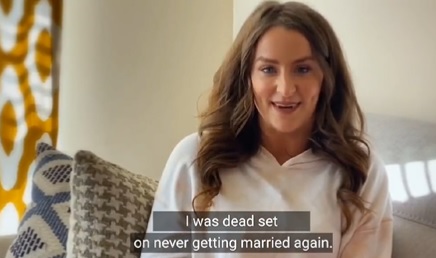 "I'm looking forward to everything that the future has in store for us — our families coming together, the kids we'll bring into this world together, growing businesses together," she said. "It's very open but I'm excited about it all."
"Jaylan's never been married," Leah said during an interview back in April. "He wants that experience and I would never take that away from him. At the same time, for me, I don't feel like marriage should change anything. I want to keep what we have now … I don't want it to change our love for each other, but I don't think it's going to either. I'm open to it."
It appears that Jaylan got some help from several PR agencies (and the jeweler) to get that massive engagement ring for Leah. According to a post on the PR agent's Instagram Stories, the group helped "secure" the ring for Jaylan, so it's unknown if he paid for it, or if he paid full price for the huge custom ring.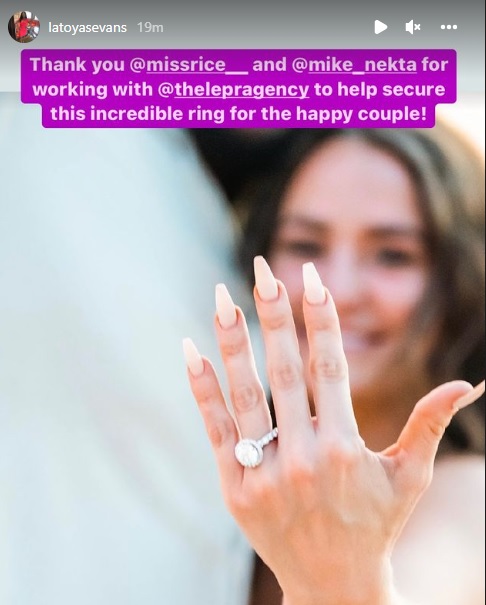 As The Ashley previously reported, Leah and Jaylan are both set to star on Teen Mom: The Next Chapter, which premieres next month, so fans will get to see the events leading up to Jaylan popping the question.
RELATED STORY: MTV Sets Premiere Date for 'Teen Mom: The Next Chapter': Watch the First Trailer & See the Return of Jenelle Evans
(Photos: Twitter, MTV, Instagram)