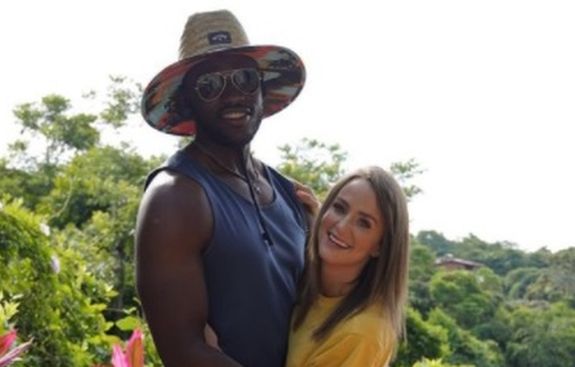 Leah Messer just became "official" with her new boyfriend, Jaylan Mobley, but the Teen Mom 2 star is already in love.
As The Ashley revealed earlier this week, Leah is now dating Jaylan– a military man with a Masters Degree and no kids of his own. In an interview with Entertainment Weekly, Leah revealed how she and Jaylan met, when they became official, and why she decided to allow her three daughters to meet him after only a month (despite saying she regretted letting her last boyfriend meet them so early into their relationship).
Leah told ET that she and Jaylan have only been "officially" together for about a month, even though he went to Costa Rica earlier this month with Leah and her family to visit Royer Rodriguez, the third baby daddy (and now fiancé) of Leah's sister Victoria.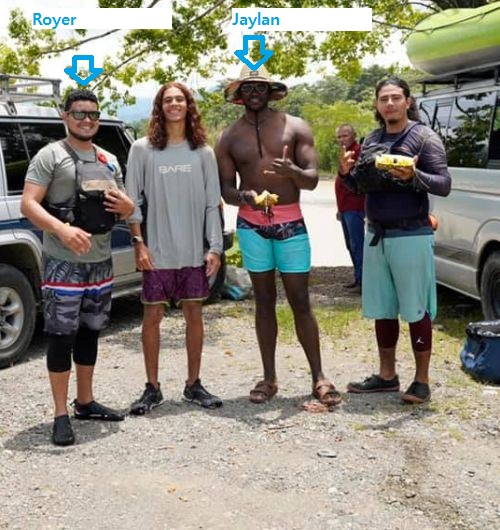 "We officially became exclusive during our trip to Costa Rica, when Jaylan asked me to be his girlfriend over a sunset dinner!" Leah said. "It was perfect! This makes nearly a month, but we are excited to see what the future holds.
"When Jaylan started checking all the boxes and characteristics that I had been looking for in a partner, I won't even lie, I was taken aback," she added. "He's so compassionate, caring, patient, kind, thoughtful, has a great sense of humor, is adventurous, and LOVES kids. I swore he wasn't real!"
Leah's romance with Jaylan apparently began when he "slid into her DMs," as the kiddies said. On their first date, Jaylan wowed Leah with a fancy dinner. (She's come a long way from microwaved canned raviolis, y'all!) He then took her to a Wiz Khalifa concert. (Judging from his Instagram, it appears that Jaylan is friends with Wiz.)
View this post on Instagram
"We met through a project Jaylan did with ESPN and the Army that was filmed and captured by one of my [production assistants] in September 2020," Leah said. "In growing my network, I followed Jaylan, and in February of this year, we connected through DMs and he asked me on a date.
"On our first date, he picked me up took me to a lovely dinner at Bricks & Barrels in Charleston, West Virginia, and then we went to the Wiz Khalifa concert at the WV Power Park. It was amazing."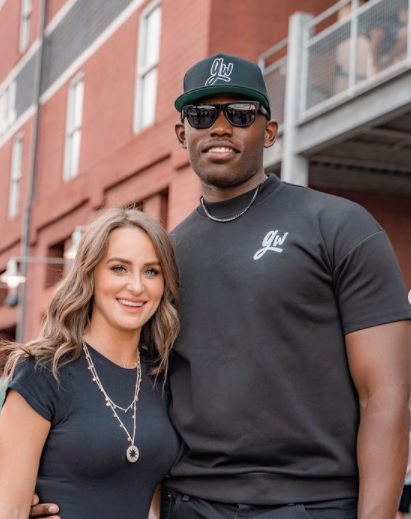 Leah— who was previously married to Corey Simms and Jeremy Calvert— hinted that she's already in love with her new beau.
"I think the chemistry is there, I think the love is real, and I've honestly never been so excited to see where something like this will go," she told ET. "I just want to stay present, patient, and see where this will go. Time flies when you're having the best time of your life. We're just focused on making more memories."
View this post on Instagram
Despite only being with Jaylan for a month, Leah admitted that he has already met her three daughters. This is surprising, considering back in May, she told Us Weekly that introducing her last boyfriend– Jason Jordan— to her girls so early on was a "big mistake."
"The last guy I dated, we dated for at least four months before I even allowed him to come around my kids," she said of Jason. "That was the biggest mistake, honestly. In my opinion, I just don't want to confuse them with that. Exposing [a new guy] to my kids' life is something that I really don't know that I'm even open to at all."
"Jaylan and the girls just recently met, and they connected so well that initially it scared me, but I want my girls to see who is making their mama smile," Leah told ET. "I'm happy they got to meet him and love him…They literally just met, but it's the playing tag for me and running around the house and recent dinner/movie nights we've had.
"At the end of the day, Jaylan is such a great person and I know he'll be such a positive influence in my daughters' lives. They love him, and that's what I needed to know before introducing them all," she added.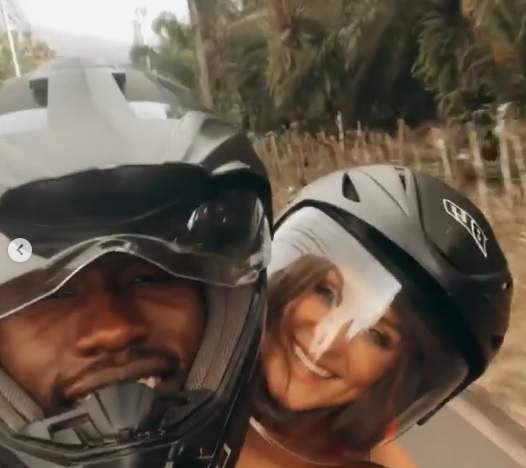 Leah introduced the world to Jaylan on Friday by posting a photo to Instagram showing him nuzzling on her neck. (She did not, however, identify him in the post.)
"I'm happy I met Jaylan, and you better believe I want to show off the love and chemistry that we share together. It's beautiful!" she said.
On Sunday, Jaylan went "Instagram Official" with Leah and posted the same photo to his Instagram account.
View this post on Instagram
Jaylan was with Leah recently while she was filming for the upcoming season of 'Teen Mom 2,' so it's likely we will see him on the show. (The Ashley will find out more info on that.)
RELATED STORY: Leah Messer Reveals Her New Boyfriend: 10 Things to Know About the 'Teen Mom 2' Star's New Man (Exclusive Details!)
(Photos: Instagram)