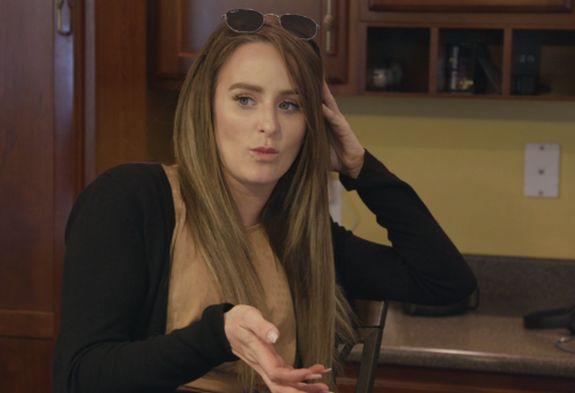 Leah Messer has a new man…and The Ashley has the scoop on him!
The Teen Mom 2 star— who has recently been hinting that she has been seeing someone—decided to debut her guy on Instagram on Friday, posting a photo showing her with a mystery man nuzzling her neck. While Leah didn't identify her boo, she did state (using emojis) that she's "locked in on love."
Leah— who was previously married to Corey Simms and Jeremy Calvert—has yet to reveal more info on her mysterious man, but The Ashley went ahead and dug around to get some details about him. (The Ashley broke the news last month that Leah's sister Victoria got engaged to her third baby daddy, Royer Rodriguez, so there's definitely love in the holler!)
View this post on Instagram
Here are 10 facts about Leah's man, whose name is Jaylan Mobley!
1. He went with Leah & Co. to Costa Rica this month.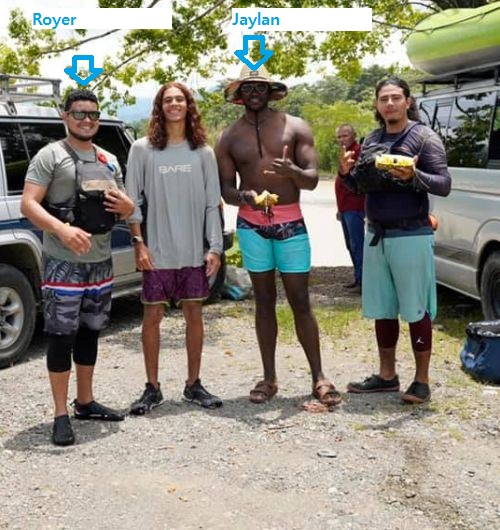 Jaylan appears to fit in well with the Messer gals' men, as he recently went with Leah, Victoria and their mom Dawn to Costa Rica to visit Royer.
2. He just started dating Leah.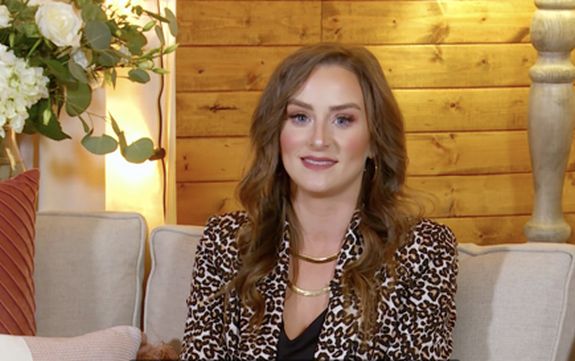 Although reality stars have been known to lie when asked about their relationship statuses, Leah told her followers on TikTok last month that she was single.
"I wish but no I don't have a boyfriend," she wrote when asked if she was dating her friend Justin Burke.
Despite Jaylan being a new dude, Leah's three daughters have already met him. (He appeared in Leah's Instagram Stories with her daughters on Friday) This seems odd, since Leah recently spoke out about introducing her kids to any new guy.
In May, she told Us Weekly that introducing her last boyfriend– Jason Jordan— to her girls was a "big mistake."
"The last guy I dated, we dated for at least four months before I even allowed him to come around my kids," she said of Jason. "That was the biggest mistake, honestly. In my opinion, I just don't want to confuse them with that."
"Exposing [a new guy] to my kids' life is something that I really don't know that I'm even open to at all," she said.
(Leah's daughters were not on the trip to Costa Rica, by the way.)
3. He was the first Cyber Officer in the West Virginia National Guard.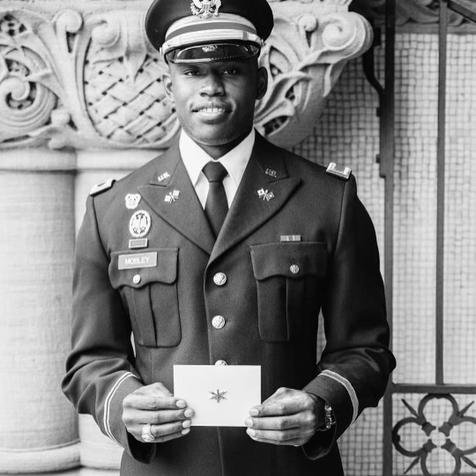 Jaylan is a First Lieutenant in the US Army and a member of the West Virginia National Guard. In July, completed the Cyber Basic Officer Leadership Course. According to a post on Jaylan's Instagram from July, he is the first Army Cyber Officer in the state of West Virginia to be selected for the very exclusive program.
"Less than 0.1% of each ROTC/Academy graduating class is selected, after rigorous interviews, testing and application process," he wrote in October 2019 when he was selected.
4. He is a man of great "smarts."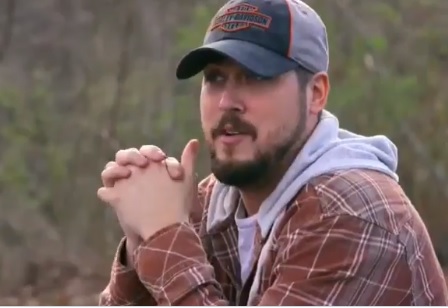 According to Leah, the schools in West Virginia "aren't well," but that hasn't stopped Jaylan from accomplishing quite a bit academically. He graduated (with a 4.0 GPA!) from West Virginia University with a Masters degree in Cyber Security back in May. Before graduating, he interned at NASA (as you do).
5. He just turned 25 years old.
At only 25, Jaylan is younger than Leah, who's 29. Jaylan celebrated his birthday last weekend. (Also, he has a twin sister named Jessica!)
6. He is from Charlotte, North Carolina.
While Jaylan went to school in West Virginia (and appears to be living there now), he is from Charlotte. He also attended college in Georgia and went to the prestigious military prep school West Point.
7. He randomly has an Instagram fan page.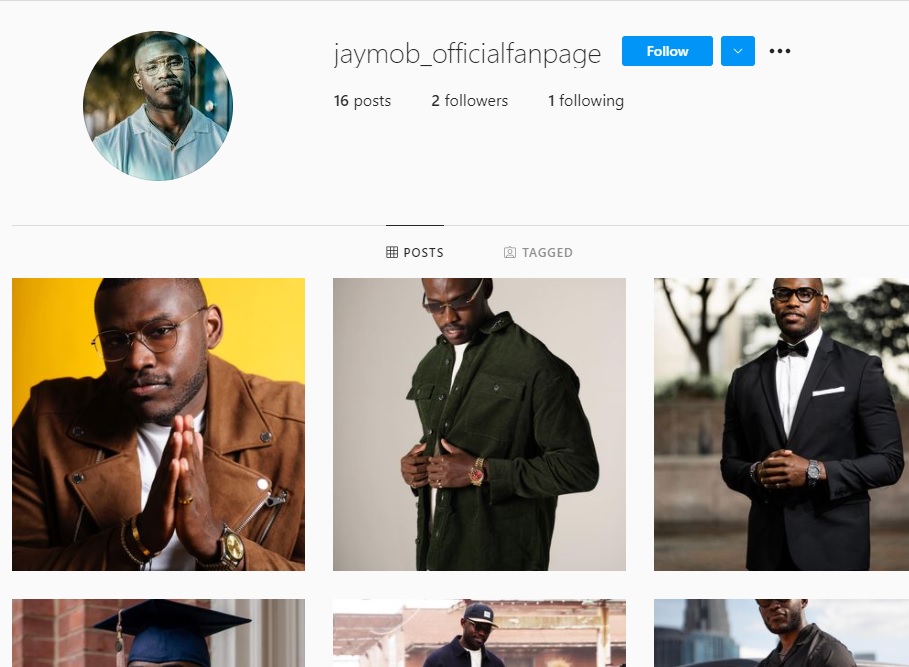 Someone created a Instagram fan page for Jaylan, but it only has two followers. The page contains photos taken from Jaylan's actual Instagram and was started in July.
8. He doesn't appear to have any kids.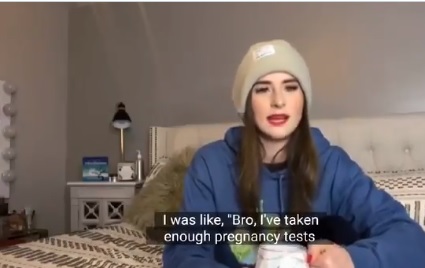 Jaylan seems to have avoided having any ex-wives/baby mamas and does not seem to have any children. It appears that he likes kids, though— which is a good thing for mom-of-three Leah— because he is very close to his sister's kids.
Should he and Leah stay together, though, kids may be in his future. Leah said earlier this year that she might be able to be convinced to have a fourth child.
"Listen, if I were to ever get remarried, and let's say they didn't have kids and would want a child, it would have to come with terms and conditions this time because I put my work in!" she told Us Weekly.
9. He may end up being on 'Teen Mom 2.'
While The Ashley can't confirm or deny this quite yet, it appears that Jaylan is friendly with Leah's 'Teen Mom 2' producers, which may mean he's filming for the upcoming season of the show. However, it is absolutely possible for him to be kept off the show entirely, despite his being in a relationship with Leah.
(As The Ashley previously reported, MTV kept Leah's relationship with ex T.R. Dues totally off the show, despite the fact that they were living together at one point!)
Leah and Jaylan have yet to make their relationship "Facebook official."
RELATED STORY: 'Teen Mom' News Pile: Leah Messer's Sister Victoria Gets Engaged, Ryan Edwards Gets Mad About MTV Disrespecting the Flag & More
(Photos: Instagram, MTV, Facebook)