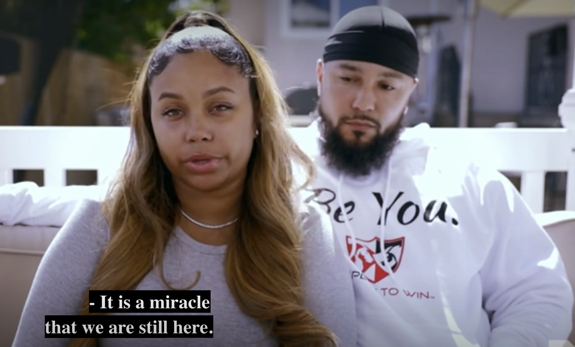 Teen Mom: The Next Chapter premiered this week with moms from Teen Mom OG and Teen Mom 2 coming together to share their stories on the new series, including Cheyenne Floyd, who began to share details of a recent shooting she and her family were involved in.
During Tuesday's episode, Cheyenne sat with fiancé Zach Davis as the two recalled the traumatic incident, which occurred a few months ago while the two were driving with their children in the backseat.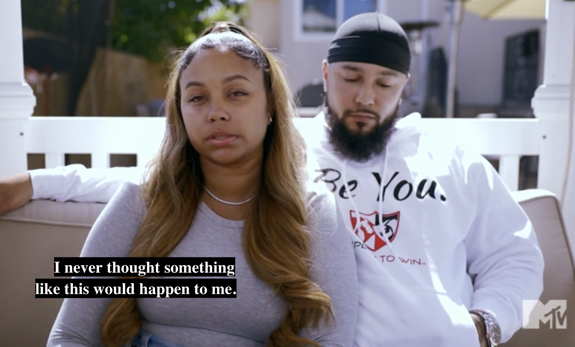 "We woke up, Ryder had an appointment at the doctor's, Ace had his first checkup. We were just riding, music playing like a normal car day," Zach shared. "And Chey looks at me and she goes, 'What is that?' And there was a green beam on my face."
(Colored laser beams are often used on guns to help improve the accuracy of the shot. Green-colored lasers are often used for daytime shooting, to help the shooter see their target better in bright conditions.)
"When I saw the beam on Zach's face, I looked past it," Cheyenne added. "I was just in complete and utter shock."
Zach said he looked at the individual who was holding the gun, only to realize it was somebody he and Cheyenne know.
"Not only is it that we just we know him, like, he's been here at Chey's house," Zach said. "There's pictures with him [in them]. And all of a sudden, I mean, you just, you start hearing the shots. He hit the car 13 times [with bullets] and we crashed into the back of a Prius."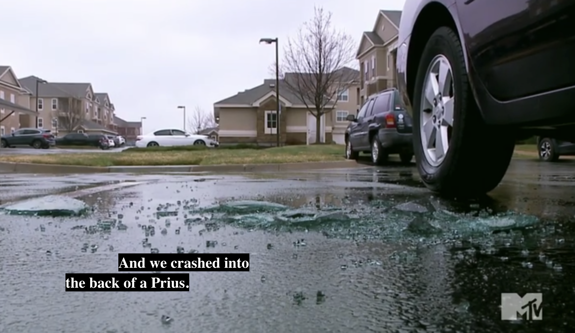 (Cheyenne and Zach were seen later in the episode heading to court to presumably face the individual for the first time since the shooting; however, the individual's lawyer ended up pushing the court date back, prolonging Cheyenne from finding "closure.")
Zach noted that after the shooting, his car door had to be plied open, calling the terrifying shooting "the worst feeling in the world."
"It's a miracle that we are still here and God literally covered us that day," Cheyenne said. "Because every cop who was there, they said they do not understand how we're all alive."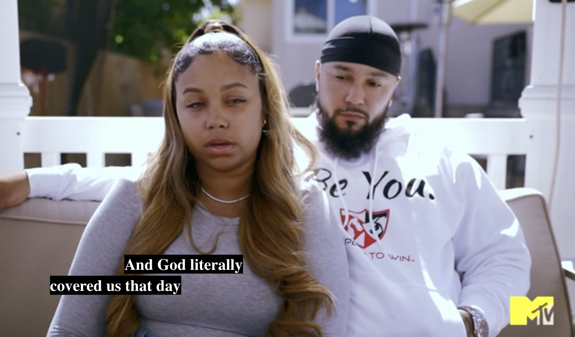 "We are stuck in a constant replay of the worst day of your life. Everything is just a trigger. Everything is a reminder," Cheyenne told her mother during the episode, after finding out that the shooter's court case had been delayed. "I feel like he didn't kill us, but he took so much from us.
"…It's just not fair. I don't get why we have to go through that. I don't get why the kids had to go through that," Cheyenne added.
Following Tuesday's episode, Cheyenne took to her Instagram Story to comment on the hard year her family has had, noting they are "alive and extremely blessed."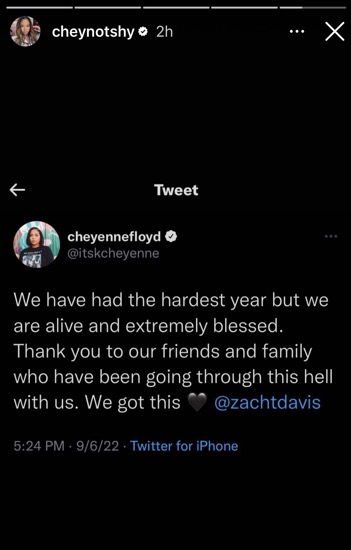 "Thank you to our friends and family who have been going through this hell with us," she added. "We got this."
The Ashley has been unable to find any media coverage of the "shooting" but will continue to look for more information about the incident.
In a trailer for 'Teen Mom: The Next Chapter' that was released last week, viewers were given a glimpse of Cheyenne being loaded onto a stretcher and then onto a hospital bed.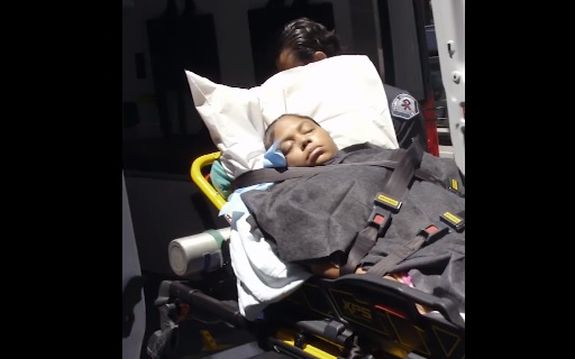 It was also mentioned in the cast bios that Cheyenne claimed to have been "shot at" while driving in her car with her kids and had to undergo surgery for her "injury"; however, specifics about Cheyenne's injury have yet to be revealed.
Leading up to the premiere, Cheyenne was questioned by fans on social media about her mysterious medical injury, though she did not provide details on what exactly had occurred.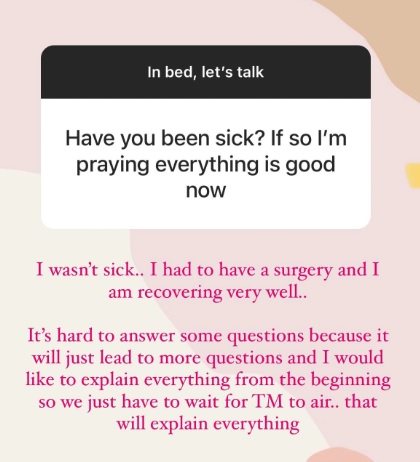 "It's hard to answer some questions because it will just lead to more questions and I would like to explain everything from the beginning so we just have to wait for ['Teen Mom: The Next Chapter'] to air," she said. "That will explain everything."
RELATED STORY: Bar Smith Goes To Rehab, Briana DeJesus Is Betrayed By Her Mom Roxanne & More: Storylines of the Upcoming Season of 'Teen Mom: The Next Chapter'
(Photos: MTV; Instagram)