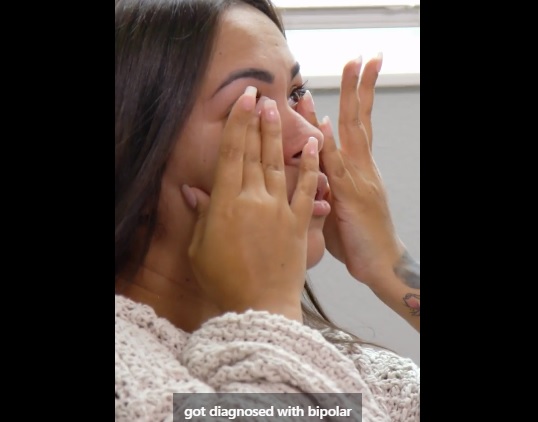 MTV has given us yet another glimpse of what we can expect to see when Teen Mom: The Next Chapter premieres next week. A new trailer released on Thursday gives viewers a bit more insight into info that was released earlier this week in the cast bios, as well as in a previous trailer.
It's truly classic 'Teen Mom': someone is getting engaged, someone is getting rushed to the hospital and someone is talking about balls. (All we need is someone to find themselves knocked up and/or dunking their pregnancy test in a Tupperware of urine and we're all set!)
Allow The Ashley to recap what is shown in the trailer!
Catelynn Lowell makes us picture her husband Tyler Baltierra's man parts when she tells him– after he reveals he's having a vasectomy the next day– that she plans to cover his "family jewels" with vegetables.
"I have a whole bag of frozen corn for your balls!" she tells him excitedly.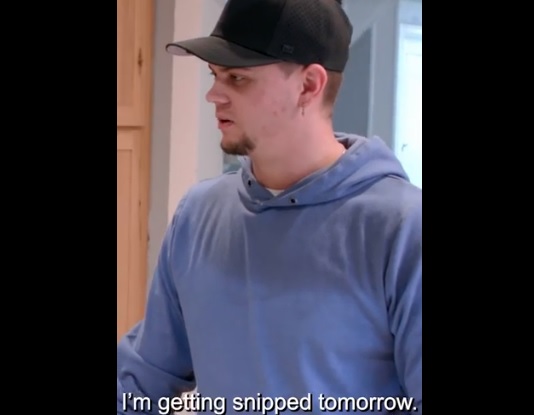 Poor Maci Bookout continues to limp along in her storylines. Once again her teen son Bentley is carrying Maci's segments on his back. The only part that makes it into the trailer for Maci is Bentley asking to get Instagram.
DEAR GOD. I am having flashbacks to the Teen Mom 2 season devoted to Chelsea's daughter Aubree getting a new phone. I CAN NOT GO THROUGH THIS AGAIN, MTV.
Maci, as per usual, gets unnecessarily intense while talking about Bentley getting the 'Gram.
"Anything he says, it doesn't go away," Maci tells her husband Taylor McKinney. "The consequences become bigger."
(I mean, she's not wrong…but couldn't she have just told Bentley "not yet" and moved it along? I'm sure there's a PTSD/PCOS storyline just waiting in the wings so she can film about something other than poor Bentley.)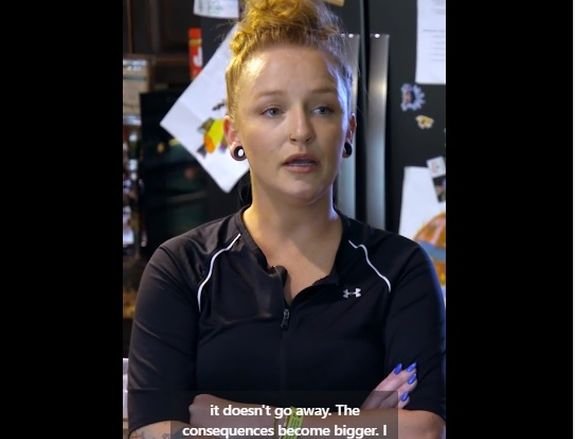 Unlike Maci, Cheyenne actually is going through a lot this season. First, we see her scolding her fiancé Zach Davis for what we can assume is his pesky little run-in with the law. (As The Ashley previously reported, Zach was returning from a vacation in Mexico with Cheyenne and her family in January when police met him at the airport and arrested him for his outstanding warrants. He is set to go to trial this month for a plethora of legal issues, just weeks before his wedding to Chey.)
"What you did was reckless," Cheyenne tells Zach, who then tells her, "There is possible jail time."
Cheyenne is is seen breaking down in tears as she talks to her other baby daddy Cory Wharton.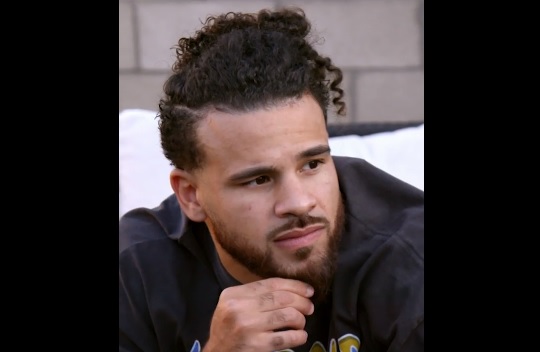 Later in the trailer, we get a glimpse of Cheyenne being loaded onto a stretcher and then in a hospital bed. Someone can be heard saying, "It's hard to see her like this."
(This is likely footage of the mysterious medical incident that MTV mentioned in the cast bios, which were released earlier this week. Chey's bio stated that she claimed to have been "shot at" while driving in her car with her kids and had to undergo surgery for her "injury.")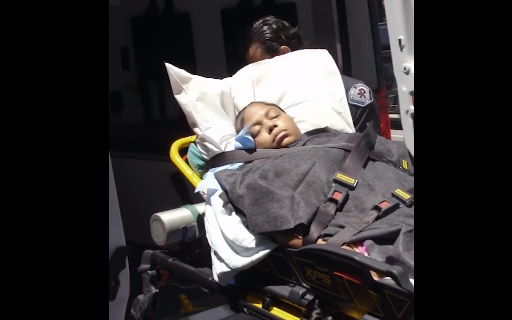 Leah Messer is forced to confront some possible struggles she may face from her interracial relationship with Jaylan Mobley.
"Have you thought about how it may be different raising a Black kid?" one of Leah's friends asked her. (Who is this broad? We've never seen her before? I demand they bring back Cousin Chastity and her Mary Kay Cosmetics-covered face!)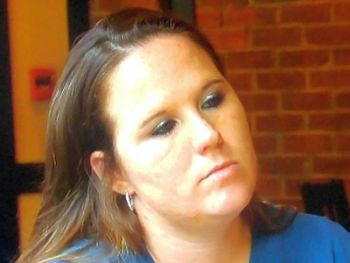 Leah begins to realize that, while the holler is great for learning how to deep-fry possum or how to hide your lover from the deer cam (I kid), it may not be the best place to be in an interracial relationship.
"Some people are just naturally gonna look at you different," another friend tells Leah.
We also get a peek into Amber Portwood's custody situation for her son James. She tells Leah Messer that she doesn't know what will happen. (As The Ashley previously reported, Amber's ex Andrew Glennon filed for— and received— legal permission to move James to California.)
Amber's other baby daddy Gary Shirley and his wife Kristina are shown reacting to the news that the four-year-old will be moving.
"I'm speechless. James is her life," Kristina says sadly.
Next, we see that Briana DeJesus and her family are going through some hard times themselves. First, Briana reveals a medical diagnosis she recently got from her doctor, which causes her mom Roxanne to break into tears.
"I got diagnosed with bipolar depression," Briana tells them.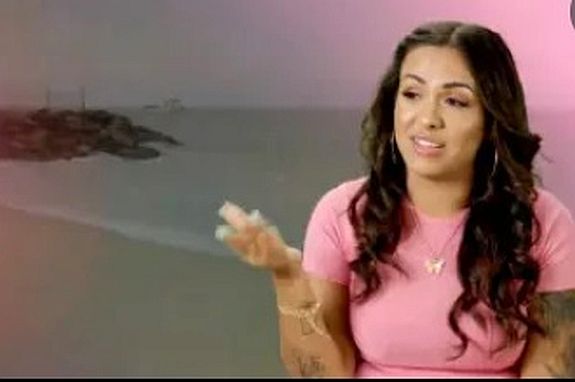 Later, we see Bri's sister Brittany getting into a nasty argument with Roxanne over something Roxy did. (In previously released info about the season, MTV stated that Roxanne reached out to Bri's long-lost biological dad to try to convince him to see Briana, so it's likely that this fight is about that.)
"You're not protecting nobody!" Brittany screams at Roxanne.
"Don't forget! I was a f**king victim of his as well!" a sobbing Roxanne claps back.
Brittany rolls her eyes and tells Roxanne to stop making things about herself.
"SHUT UUUUP!' Roxy roars in a voice that makes it sound like her head should be spinning around and green stuff should be shooting out of her mouth a la 'The Exorcist.'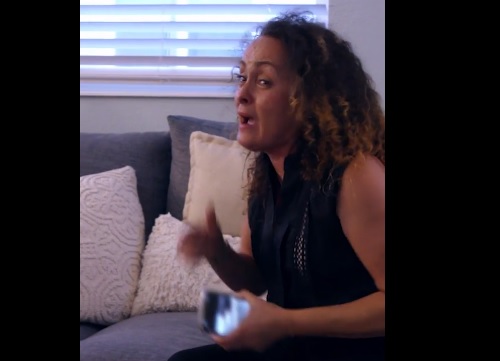 Later, we see Briana hanging out with her new booooooyfriend, former 'Teen Mom' security guard Bobby Scott. (As The Ashley told you, Bri has been dating an older man named Bobby who used to work security on the 'Teen Mom' shows–– until his relationship with Bri was discovered, resulting in him and many of the other security guards getting fired.)
Bobby (and his gray beard) and Bri "cheers" to the next chapter. (Pun very much intended.)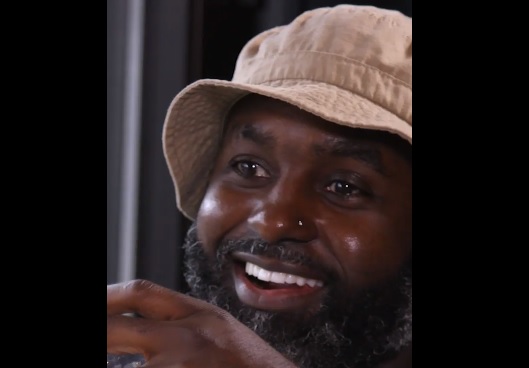 Meanwhile, Jade Cline gets surprised by a romantic proposal from her baby daddy Sean Austin. For Proposal No. 3, Sean goes all out, dropping to his knees as giant letters spell out "MARRY ME" behind him.
"Jade, will you marry me?" a smiling Sean asks as he holds out the ring box. (A woman who appears to be Jade's mom Christy sobs in the background.)
(Hey, this sure as hell beats his last proposal, which included talk of Jade having "sausage fingers" and Sean getting a fist-bump from Jade, who called him her "homie.)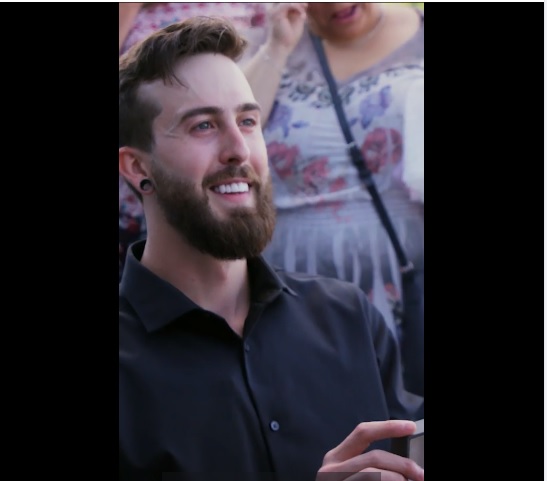 'Teen Mom: The Next Chapter' premieres September 6 on MTV. You can watch the newest trailer below!
RELATED STORY: MTV Reveals Cheyenne Floyd Underwent Surgery After Being Shot At While Driving; More Details of 'Teen Mom OG' Star's Mystery Health Crisis Last Month
(Photos: MTV)