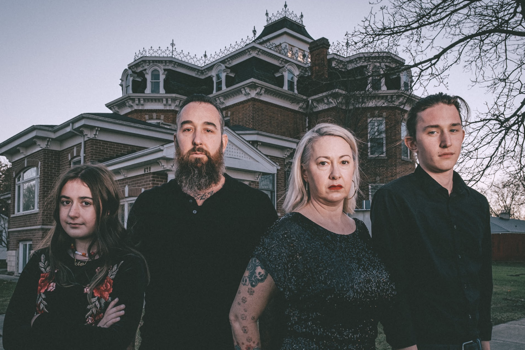 Home renovation meets horror-obsessed in We Bought A Funeral Home–- an upcoming Discovery+ series following the Blumberg Family as they purchase and redesign a 12,000-square-foot Victorian funeral home in Dresden, Ontario.
Announced as part of the streaming service's 2022 'Ghostober' lineup, 'We Bought A Funeral Home' features Heather and Arryn Blumberg and their two equally-horror-obsessed children, Rafferty and Noa, who have traded life in the big city for life among the eerie and unknown.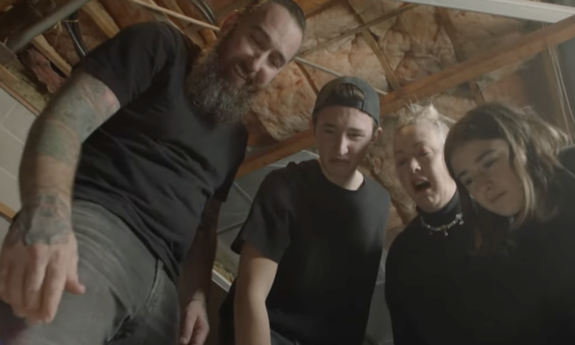 "We're all about the creepy," Arryn says in the trailer for the new series. "We're all a little kooky, drawn to the mysterious, and we revel in the spooky."
"We're a bunch of weirdos," Heather adds.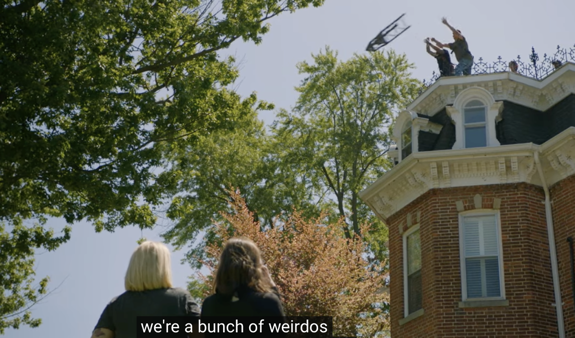 The Blumberg's funeral home is a massive, albeit decrepit, three-story, 38-room property, complete with maze-like hallways and staircases, a casket lift, countless spooky occurrences and one "shocking discovery."
"Renovation isn't for the faint of heart," Arryn says in the trailer. "But renovating a 140-year-old, maybe haunted, definitely eerie, abandoned funeral home takes a very special kind of family."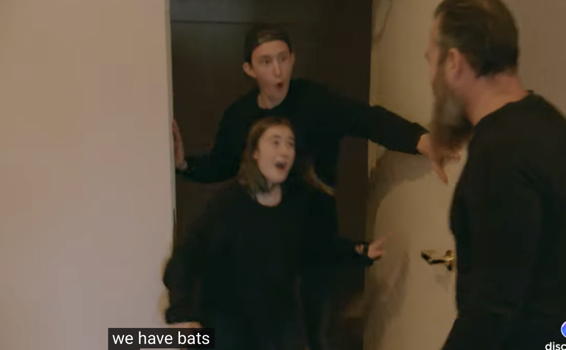 Throughout the six-episode series, the Blumbergs will rely on each other–- as well as a local contractor and skilled construction crew who take on the enormous $400,000 renovation project–- to turn the nightmare-inducing structure into their dream home. Amidst the renovating and redesigning, the family encounter unexplained shadows, bats, torture devices and even a human foot.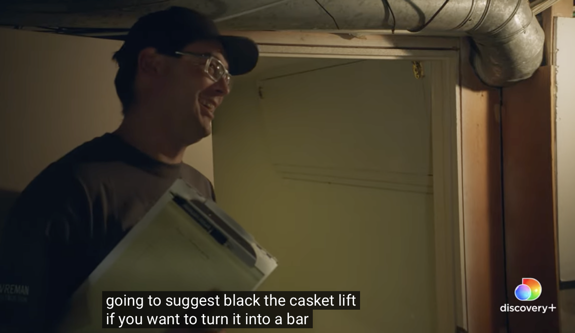 "See how we turn this 12,000-square-foot relic into a macabre masterpiece," Arryn says.
'We Bought A Funeral Home' begins streaming October 1 on discovery+. Check out the trailer below.
RELATED STORY: Raiven Adams– Wife of 'Alaskan Bush People' Star Bear Brown– Speaks Out After Bear's Recent Domestic Violence Arrest; Bear Calls Charges "Unfounded"
(Photos: discovery+; YouTube)