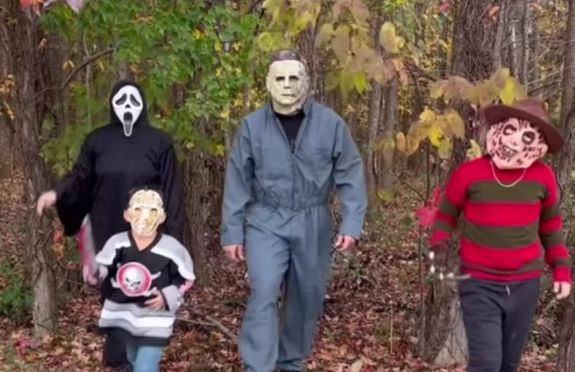 Halloween is over, and it's time to pick the Laffy Taffy out of our teeth, put away that annoying spiderweb cotton that is now everywhere and scrape the rotting pumpkin guts off of our porches. It's also time to check out all of the awesome Teen Mom Halloween photos!
The girls and guys of Teen Mom OG, Teen Mom 2 and Teen Mom: Young & Pregnant got into the Halloween spirit over the last few days, with the cast dressing up as scary movie monsters and superheroes. (If they really wanted to be disguised, though, the 'Teen Mom' cast should have dressed up as mature adults with real jobs and the ability to control their tempers. No one would have recognized them then!)
Take a look at the 2022 'Teen Mom' Halloween photo album to see all of the casts' costumes and spooky activities!
(Click the thumbnail to enlarge and flip through the photos using the arrows on the far sides of the screen.)