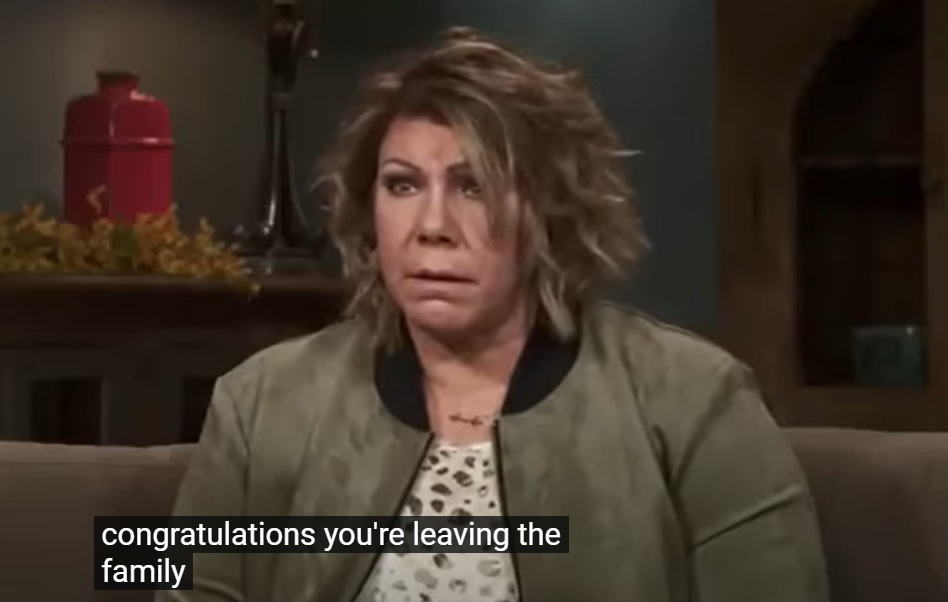 It's time for another episode of 'Sister Wives!' Pull on a pair of buttery soft leggings, put on some breakdancing tunes and let's get right to it!
We kick this episode off with Christine explaining how they drove for six days to get Ysabel across the country to live with Maddie in North Carolina.
(And by "they," Christine means she and her daughters, of course. Ysabel's "father," Kody, couldn't be bothered to come along on his daughter's send-off trip. I mean…if Kody was gone, who would have been there to tend to his "tender age" children with Robyn? Well, sure there's Robyn…and her three adult children and…THE NANNY…)
Christine says that the trip across country was "absolutely perfect" (probably because they didn't have to cater to a whining, foot-stomping, frizzy-haired ego-maniac the whole time.)
Ysabel tells us that she's excited to live with Maddie and her husband Caleb, because it's nice to see someone who is actually happy in their marriage. The poor girl hasn't seen many happy faces in Kody's Polygamy Pile 'o' Wives in a long time.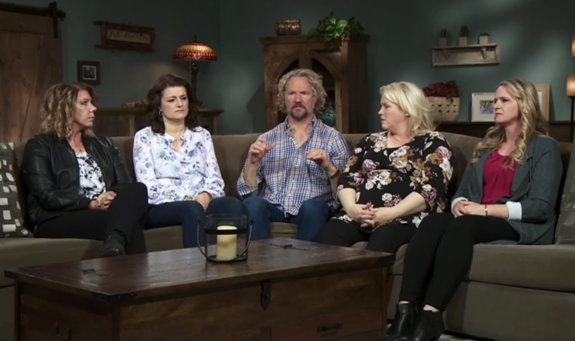 "I think it's hard for a kid to not see a functional relationship between their parents," Ysabel tells us, adding that it will be good for Truely to see her sisters' healthy marriages in Utah. She adds that she's excited to watch how well a husband and wife team can function, since she hasn't seen that in a long time.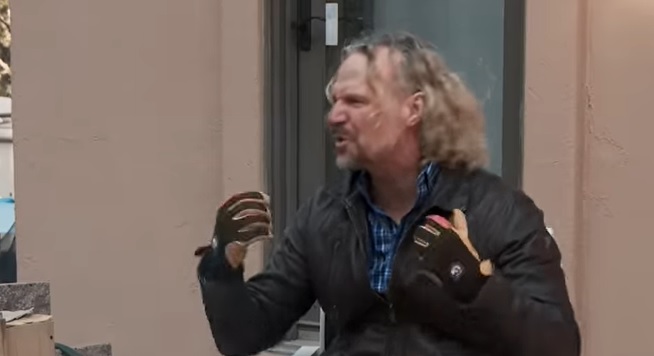 They arrive in North Carolina and Christine enjoys seeing Maddie and her kids while getting Ysabel settled into her new life. Janelle's son Hunter has even come down from Baltimore, where he's living, to join in on the festivities. (Still not present? Kody, who is probably busy sharpening Robyn's eyebrow pencils back in Flagstaff.)
Ysabel tells us she's happy to peace out of PolygTown, because the last year at Casa de Christine was really hard, due to Christine being upset over Kody's rejection and whatnot. She's happy to cut the co-dependency strings a little.
Christine, meanwhile, is worried because she has to tell The Curled One, his wife and…the others…that she is moving next week. She knows they'll be shocked (and that Kody's forehead vein will be positively exploding) when she gives them the news.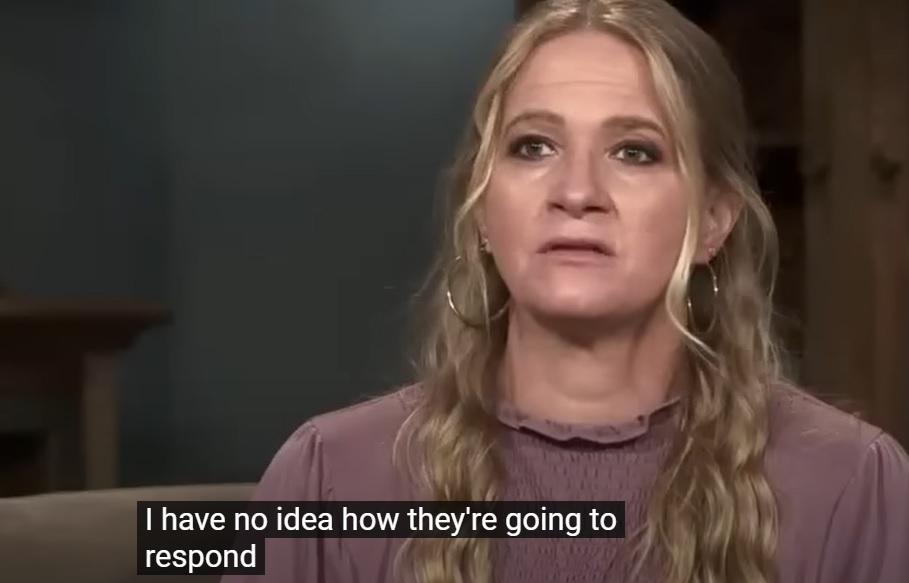 Meanwhile, Meri is hanging out at her Utah inn with her best friend Jen. Meri tells us she much prefers to hang out with people she's not legally spiritually bound to. She says that the reason for this is "my family is kind of weird right now."
Well if that ain't the understatement of the century…
We see old clips of the Browns playing tug-of-war (and one clip of Christine legit body-slamming Meri and just brutalizing her in front of the kids…but in a "playful" way).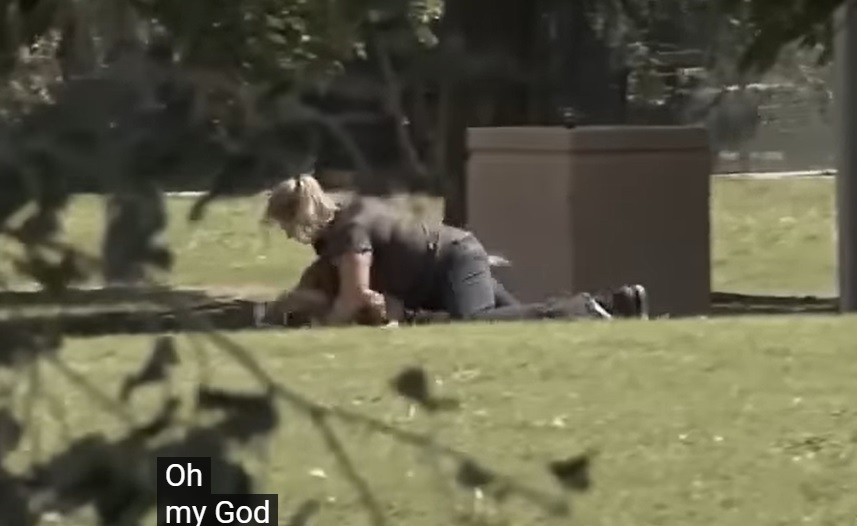 Meri says that, basically, no one in her family is nice to her anymore and no one wants to play tug-of-war or tackle her so she has to resort to hanging with rando "Boss Babes" from her Lularoe empire.
Meri says that her BFF Jen has been there for her through it all— when Robyn overthrew Meri as Queen Wife; when Meri got caught trying to diddle some other "dude" during the Great Catfishing Caper; and even when Kody decided to stop giving Meri the polygamy pickle tickle every four days and banished her to her bell tower.
Meri says she appreciates that Jen jumped on a plane to be there for her when Meri's mom died…unlike Meri's "family" who couldn't even be bothered to ride with her to go see her dying mother.
The fact that someone actually cared enough to be kind to Meri is a foreign concept to poor Mer.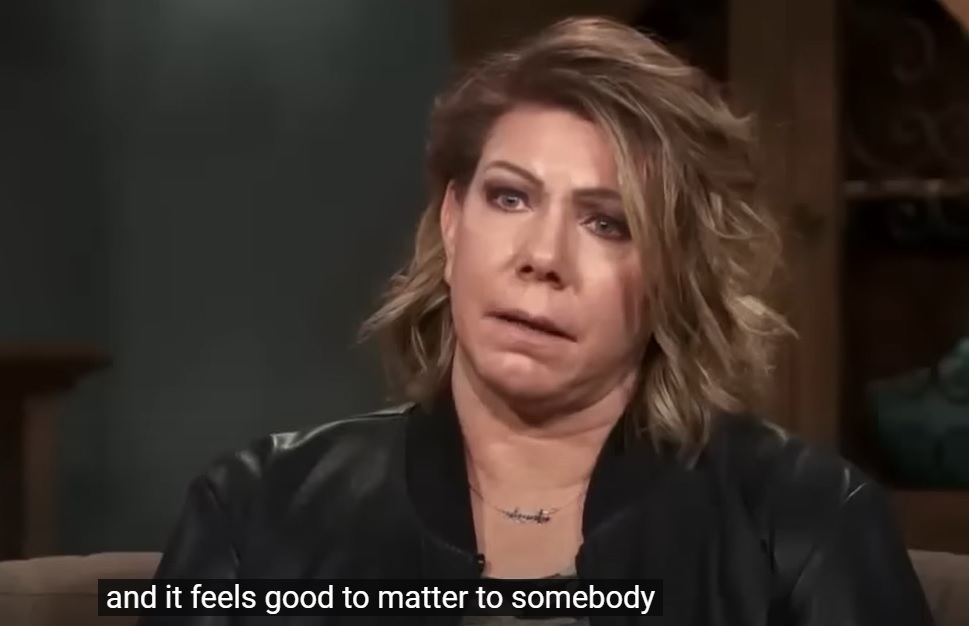 What follows is a giggly Instagram chat session that makes no sense. She talks about how you can't be BFFs with your sister wives…or something. It's refreshing to see an upbeat Meri for once. She's been a sad sack of leggings and fake leather jackets for so long that I forgot she could actually smile.
Robyn pipes in to tell us that, typically, relationships among sister wives are complicated. Who could have guessed it would be hard to be besties with the ladies boning your husband?
Back in Flagstaff, Christine tells us she has an offer on her house, and she needs to tell the sister wives. Christine says she wants to tell them in-person (probably so she can see Robyn's face when she hears that Christine is getting the hell out of Flagstaff and Robyn's web of toxicity.)
Christine reminds us that she sold her bedroom furniture a month ago. She says lying on the bed where she used to spend three minutes a week boning Kody was too hard for her.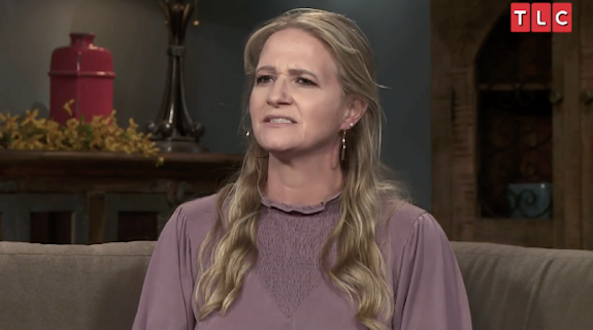 Christine says that Kody is obviously not too worried about seeing his children, as he hasn't seen Truely for more than two weeks, did not help move Gwendlyn out and did not go on the trip to send off Ysabel.
Kody tells us that he doesn't want to go over to Christine's house (because he got kicked out and IT'S NO FAIR). Truely can't come stay with him and his wife Robyn because the home's bedrooms are full of kids grown ass adults still living at home.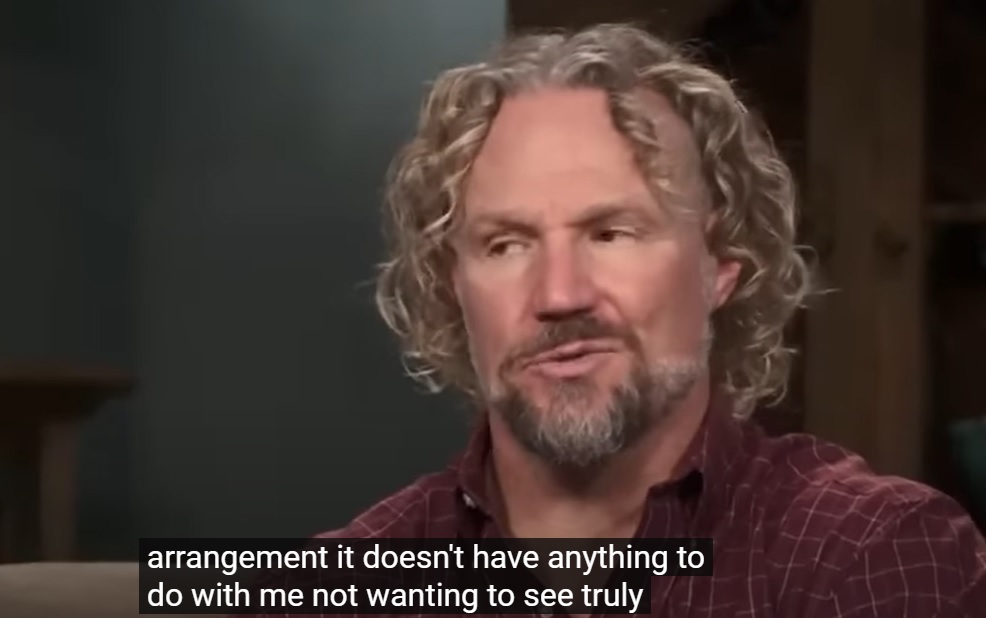 Besides, if Kody goes to see Trudy Truely, that means he has to be around Christine. There's one thing we know about Kody Brown: he's gonna put his own selfish feelings in front of the needs of his kids.
I mean…Kody's gonna Kody…
Next, Real Estate Agent Terry (who looks like she should be named Laverne and working in greasy spoon diner) comes over to Christine's house to inform her that her home is now under contract to be sold.
Christine is thrilled to find out that her Escape From PolygTown is about to happen.
Christine is nervous that Kody and his wife…and Janelle and Meri…are gonna hate her for speeding up the move-out process.
The next day, Kody and the sister wives drag themselves over to Christine's house, which now has a big "FOR SALE" sign in front of it. Christine's sitting on the porch (COVID, you know…) waiting for The Big K and his troupe of miserable maids to come in and yell at her.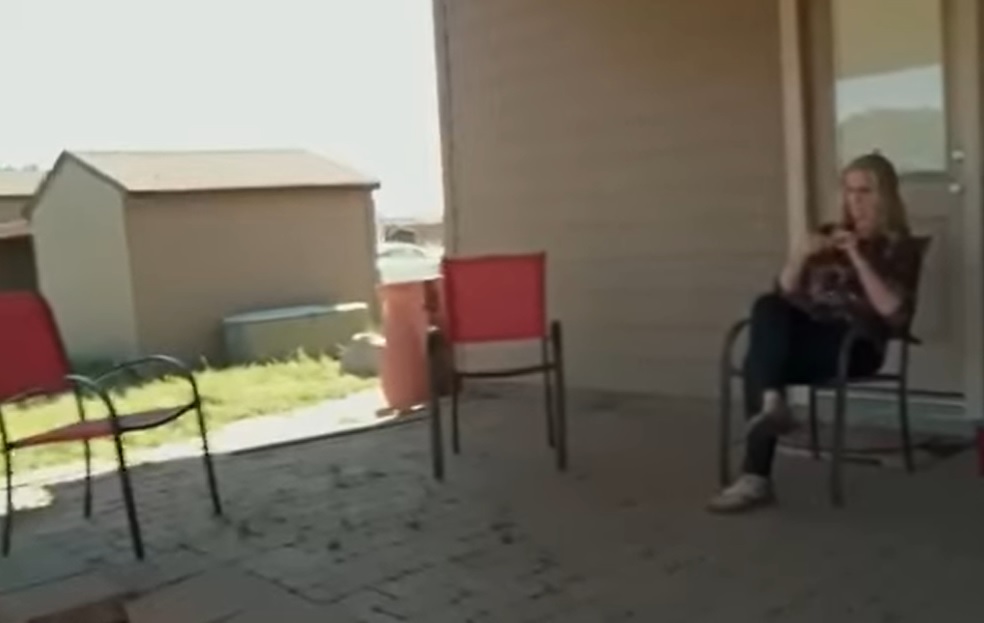 Christine acknowledges that she's kind of pulling the rug out from under the group by announcing that she's outta there next week.
Janelle tells us that she suspects Christine has sold her home. Robyn, however, tells us that she's "rilly" stressed out and has no clue what Christine could be telling them.
"Rilly?" No clue, Robyn? That giant "FOR SALE" sign swinging in the breeze didn't give you any kind of hint?
Meri tells us that she's still angry, hurt and betrayed that Christine has chosen to not accept Kody's banishment of her to the bell tower, as she did.
"I'm hurt that she doesn't see value enough in our family," Meri tells us.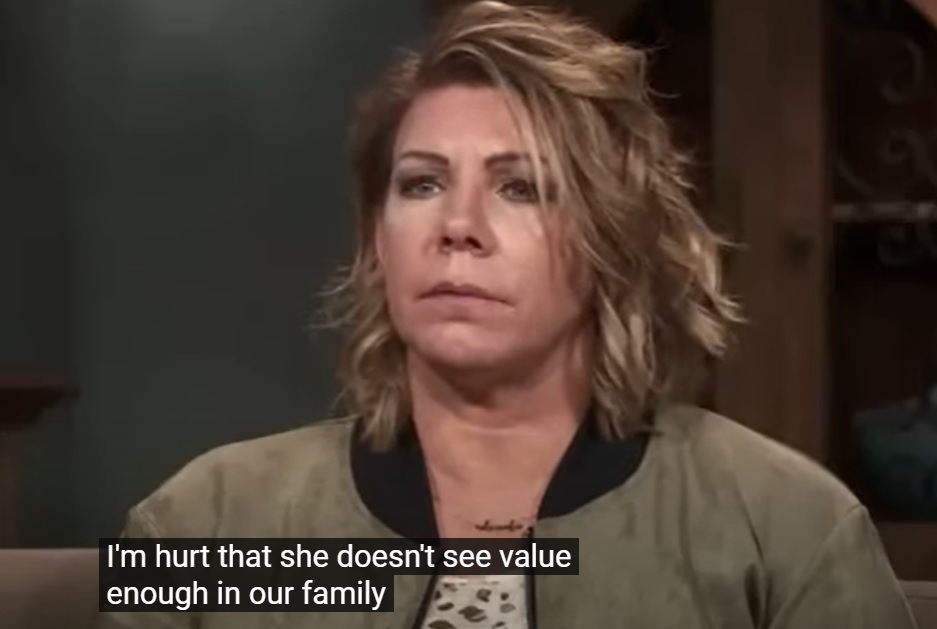 Kody is sitting there pouting like a toddler who was just told he couldn't have any more cookies. He tells us he's angry about basically everything: Christine leaving "the family" (who treated her like a leper for the last year or more); Christine moving and selling the house; and that Christine dared to touch his Lock 'n' Roll hair curlers without his permission and threw them into boxes in the garage.
Kody sits there with steam coming out of his ears (and a fashionable Bluetooth earbud) as Christine reveals that her home is under contract.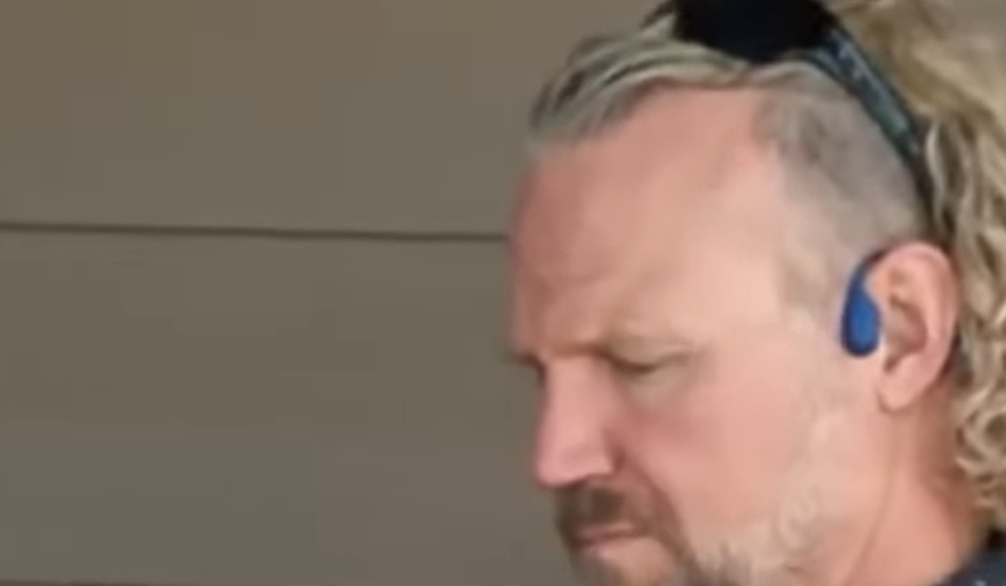 Janelle is excited for Christine and says "Yay!" when she hears that the house is almost sold. This, of course, pisses Kody off because Janelle shouldn't be happy about Christine leaving this miserable existence whatsoever.
"Why is Janelle saying 'yay?' Kody growls in a confessional. "I don't get her thinking!"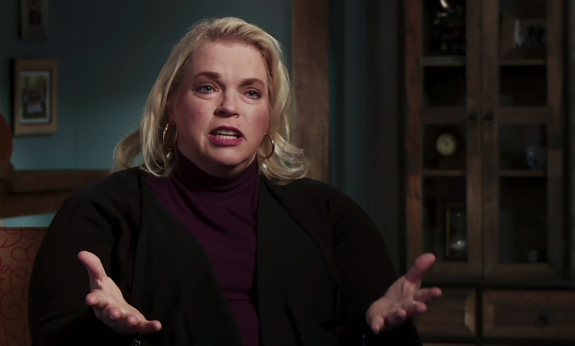 Christine says that she was able to find a home in Utah to move into. (Honestly, if it means putting hundreds of miles between her and the Top Ramen Tyrant, I think Christine would have moved into a dumpster behind a Utah grocery store. I know I would!)
She also tells them that she's moving next week.
Robyn is just sitting there, all hunched over, and you can tell she's pissed that her master plan to get Christine to stay (which was, apparently, treating her like crap for the past month and crying when the cameras were turned on) has failed.
Kody, meanwhile, is just doing his best to not punch a hole into Christine's wall. (We all know he'd try and fail, anyway…)
He tells us that he refuses to "profess my undying love" to Christine in a last-ditch attempt to get her to stay because, honestly, he doesn't even like her right now.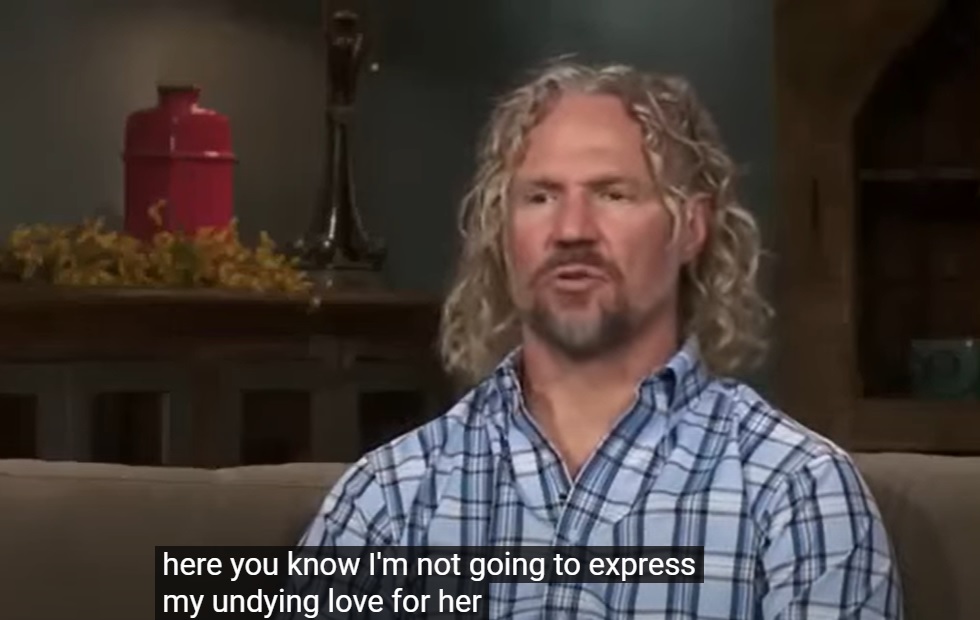 Speaking of people Kody doesn't like, Meri pipes in to tell us that she has nothing to say to Christine.
"What should I say, 'Congratulations, you're leaving the family?'" Meri says bitterly.
Umm…actually, yeah, that's exactly what you should say to someone who is leaving an unhealthy, unhappy situation in search of a better life, Meri.
Meri goes on to tell us that she's not jealous of Christine getting out of KodyVille, because she can totally leave whenever she wants to but she chooses not to, in hopes that someday Kody will bless her again with his sweet, sweet lovin'.
She says she's strong because she's sticking around, hoping one day Kody will be willing to "work on our relationship."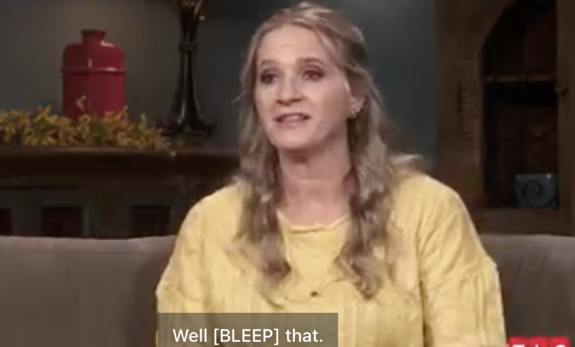 Meri insists she's not pining away for Kody to come back to her, and that she's content to just sit and let her loins get frostier than Coyote Pass in the winter.
Kody tells the group he was surprised when Truely told him that he and Christine were already divorced.
"That was a little bit of news to me," Kody says.
Kody tells us that he and Christine never signed a paper or went to their church leaders and told them they wanted a divorce. (This is the same church that Christine is no longer a part of, by the way.)
Apparently, Kody feels like Christine just skipped through all the rituals of divorcing and got right to the good part: getting rid of Kody.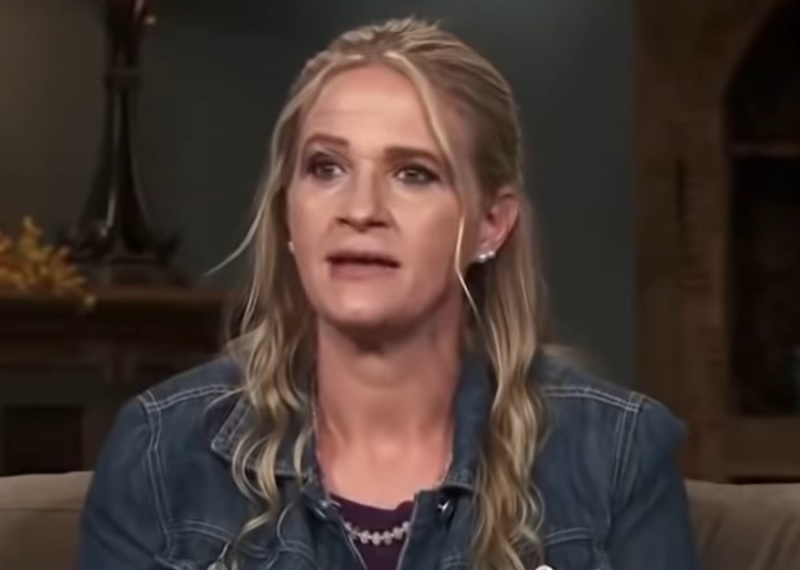 Robyn puffs her chest out and informs Christine that usually, if two people "in their church" want to get divorced, you have to go to the Baby Jesus or Robyn or Kody (or whoever the hell is in charge of this circus of a religion) and ask for a divorce, and fill out a bunch of forms and "prove that the marriage is broken."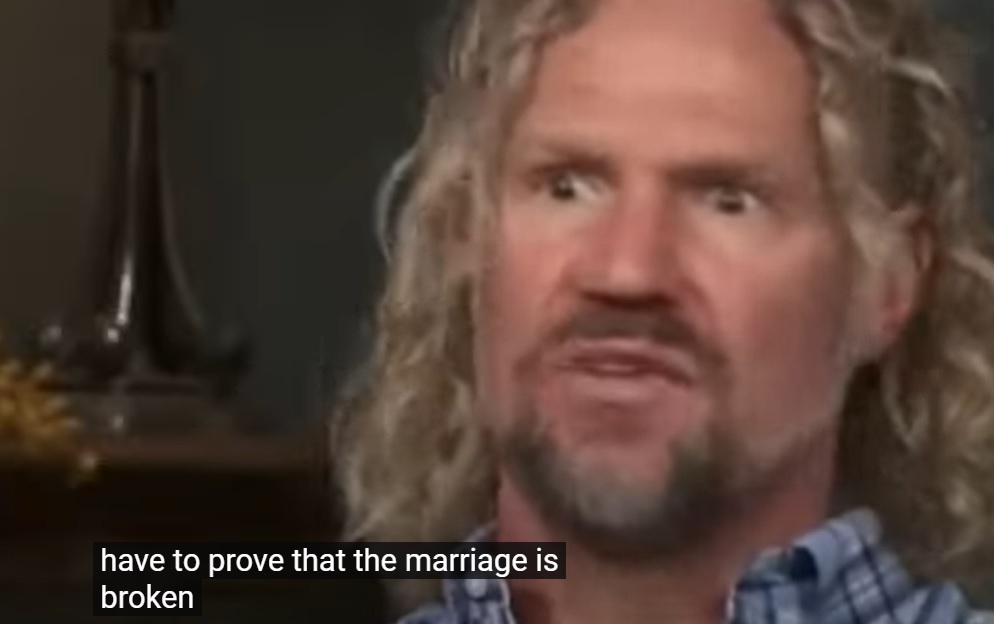 Christine, bless her saintly heart, just sits there quietly as Robyn tells her she didn't play by the rules of the religion (a religion, again, that Christine is no longer part of), and that you can't just be like "All done!" and wipe your hands of the curly-haired beast you married without a bunch of pomp and circumstance.
Robyn insists that Christine has to go get the approval of these Polyg Higher-Ups, and attend a bunch of their counseling and meetings before she can be divorced. Meanwhile, Kody is nodding his big ol' head in agreement.
And Christine's just like… "no."
She tells them she ain't gonna do any of that. By this time next week she's going to be zooming her way toward Utah, leaving Kody, Robyn, all their nonsense rules, regulations and general misery behind her.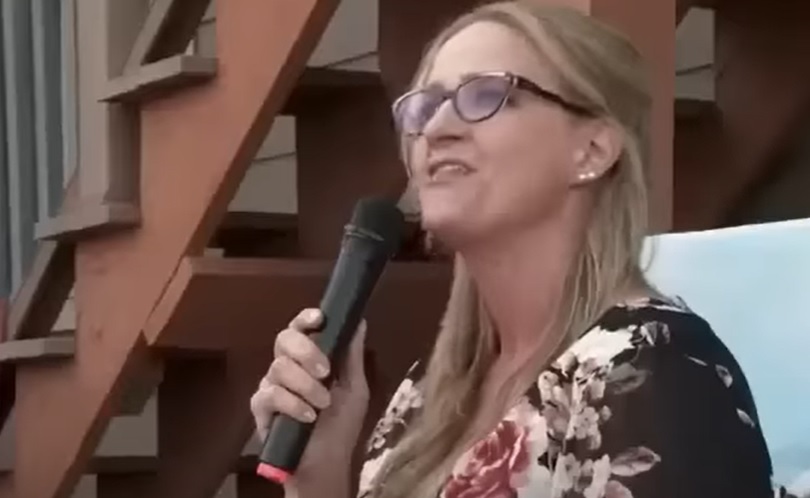 Also: this poor woman has already subjected herself to literally years of counseling with that Nancy chick (who, by the way, was about as helpful as Kody's crunchy front curls are at hiding his bald spots– not at all).
Christine is DONE y'all!
Then Robyn hits us with the fact that she doesn't consider Christine officially divorced from Kody until she gets "physical" with another man.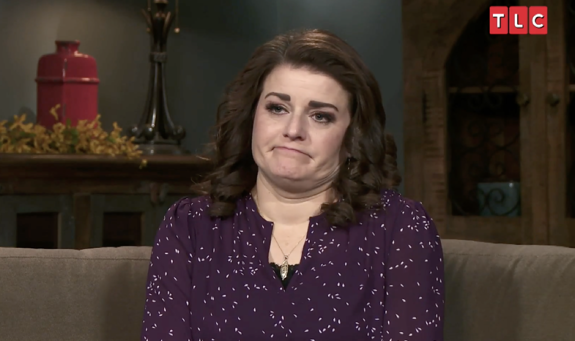 OK so…if I were Christine, I'd get some guy to come stand out on Robyn's lawn with me and I'd pretend to dry hump him, all while singing "Let Me Call You Sweetheart." When Robyn put her scowl face to the window, I'd be like, "Is this official enough for ya, Robby?!"
(Seriously, can we make this an online show? Watching Christine doing things just to piss off Robyn would be more entertaining than watching Christine cook.)
Anygarbage, Janelle has to explain to people actually using that lump three feet above their butt that Christine isn't part of their faith anymore.
"The rules don't apply to her if she's not in the faith," Janelle– a logical woman— explains.
Christine says that even Kody isn't part of that religion anymore. (Did we know this? Does Robyn know this?)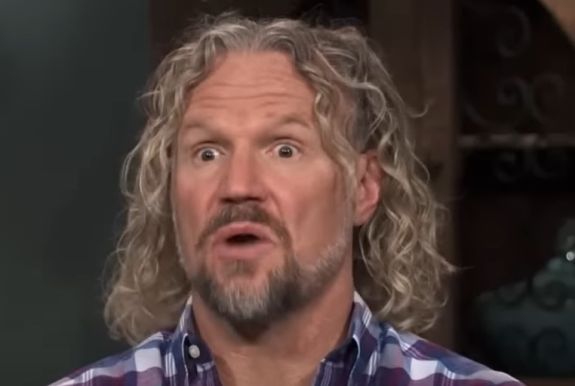 Christine says that her marriage to Kody (which was never legal) doesn't need a big official legal announcement for it to be over. And, even if Kody feels that it does, Christine ain't doing it!
Yessss, girl!
Meri tells us that she and Kody are also in this weird not-legally-wed-but-miserable limbo that Christine and Kody were in. She says that even though Kody has no interest in being with her anymore (or even being around her anymore), she doesn't consider them divorced.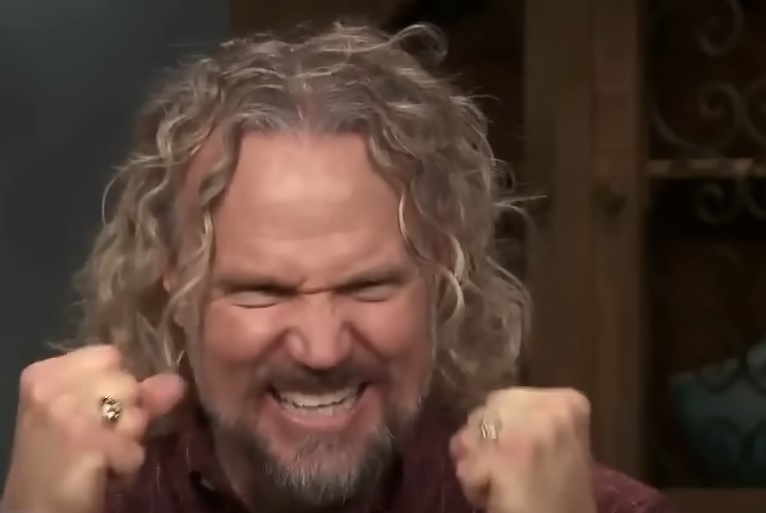 Kody tells us (again) that he doesn't consider himself married to Meri anymore.
"If she wanted to move on and marry another, she wouldn't get an argument with me," Kody says. "I don't believe that we can ever be functional. And I don't believe that I will ever be emotionally safe with her."
OUCH. I don't think you need anymore confirmation than that, do you, Mer?
Kody says he's so mad about Christine leaving because she just sprung it on him, as opposed to his situation with Meri, which has been getting progressively more miserable for years.
Janelle, trying to be a positive light in all this misery, pipes up to tell everyone, "hey, at least we have this great, cohesive group of kids together."
Kody tells her that the kids aren't cohesive and, like the adults they were born to, they don't all get along.
He mentions that Mariah, Paedon, Aurora, Dayton and Brianna don't "fit in well" with the rest of the family. He says that a couple of Christine's kids and a couple of Janelle's kids get along and that's basically it.
Janelle's over Kody's negativity. She tells us that Kody's all butt-hurt about the kids not getting along because some of the other kids don't really like Robyn and her kids. She even suggests that Kody only sees things through Robyn & Co.'s perspectives. And apparently Robyn & Co. like to make it seem like the rest of the family is mean to them.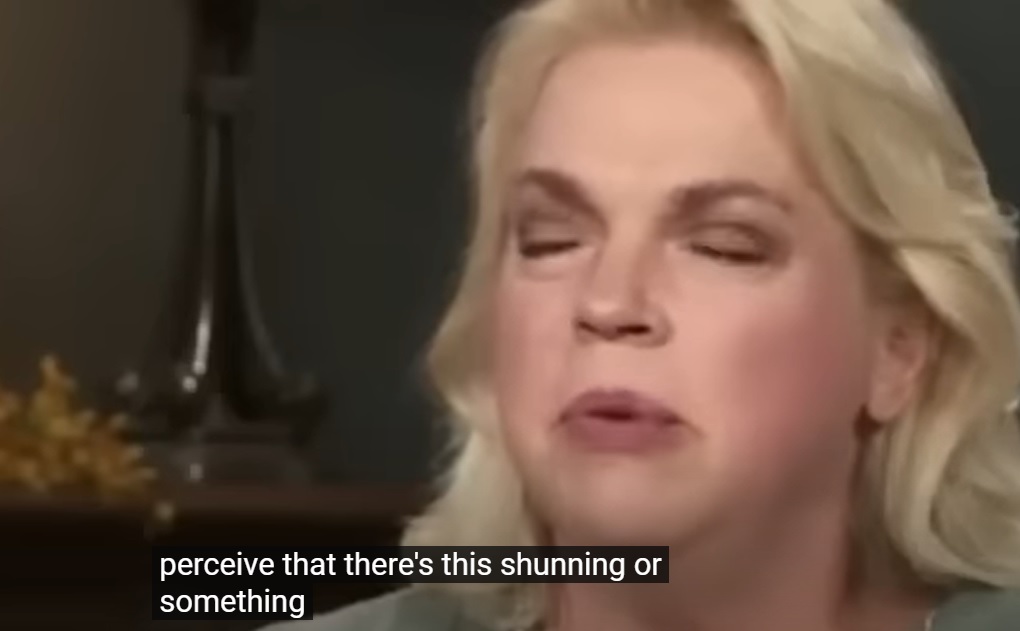 Kody tells us that he doesn't favor Robyn and her kids, it's just that Robyn and her kids communicate with him, unlike the other wives and kids. (Um, yeah, of course they do. Robyn has those kids locked away in her Mountain Mansion. What else do they have to do? After a while, even talking to Kody sounds like a fun time.)
Later, Kody tells his wives (and Christine) that he doesn't know why he's so angry about all of this. (I know! It's because Kody's a narcissist and he's mad that Christine decided to be done with him and his awfulness, and didn't give a single flying f**k what he wanted. Oh, and she basically told Robyn to kick rocks, too.)
Christine tells Kody that a bunch of their kids saw how miserable Kody and Christine's marriage has been for years—even when they were living in Las Vegas.
This seems to strike a nerve with Robyn, who legit calls Christine a liar. Christine seems surprised that Robyn is accusing her of lying about her own marriage and how miserable it was. (Apparently Robyn thinks that because Christine and Kody "played nice" in the Cul-De-Sac of Broken Dreams every once in a while, that means they had a happy marriage?)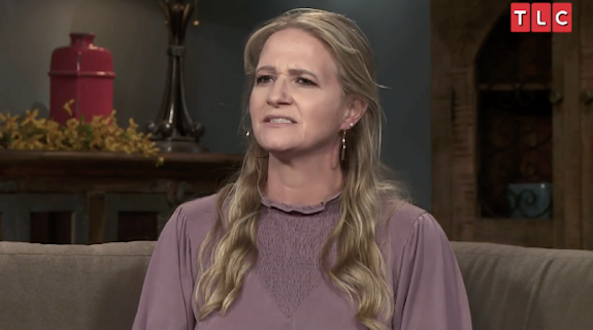 Robyn says she remembers there being happy times between Christine and Kody in Vegas. And she remembers there being good conversations. Robyn says that clearly her memory of a chuckle or two negates Christine's entire time actually living in the marriage.
(Honestly, Robyn's lucky Christine didn't chuck her Plexus mug right at her head when she called her a liar. No one would blame her.)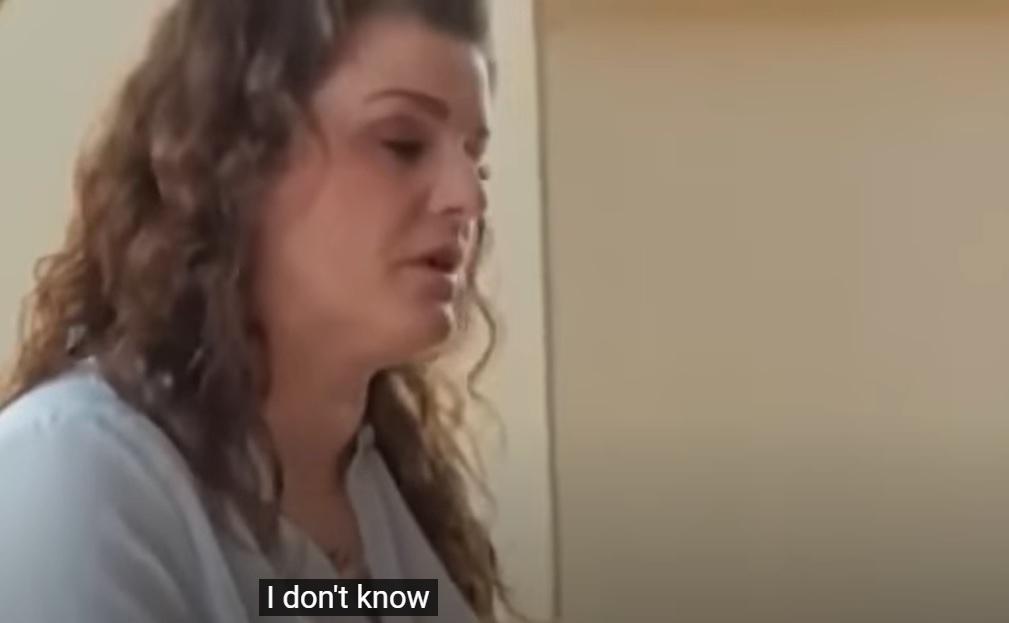 Christine tells us that, despite what Robyn says, she and Kody struggled a lot in Vegas and their kids all saw it happen.
Robyn blurts out that she's mad that everyone's implying that she had the only functioning relationship with Kody, even in Vegas. (Literally no one is saying this, by the way…)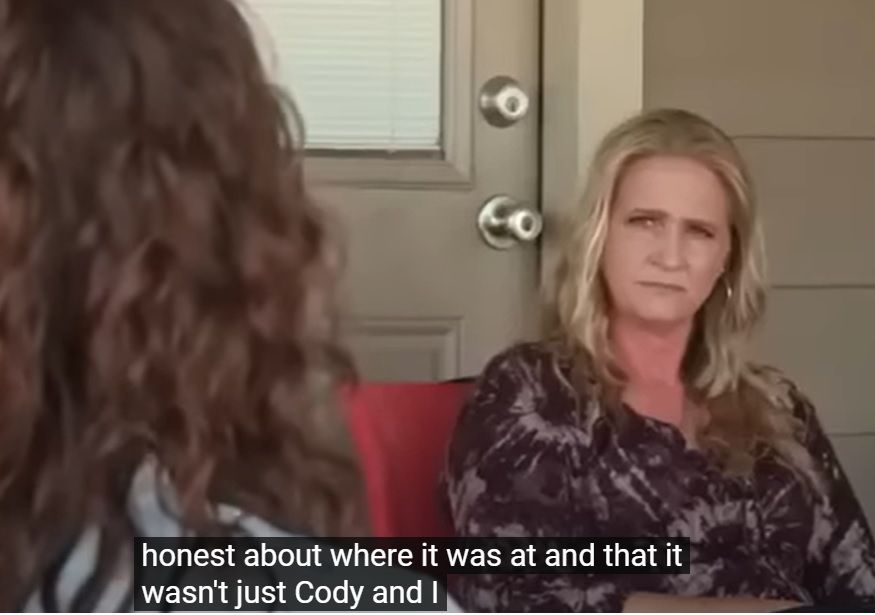 Janelle's like, "UM…did you have eyebrow pencil in your eye or what? Anyone with the gift of sight could see that Kody and Christine were miserable for years." She tells us that Robyn and Kody are trying to invalidate Christine's account of her own life and gaslight her into thinking she's the one being crazy.
Robyn ain't done, though, no sir. When Christine tells Robyn that she and Kody had a lot of conversations in the last year about the state of their marriage, Robyn interrupts and declares that Kody and Christine "don't communicate."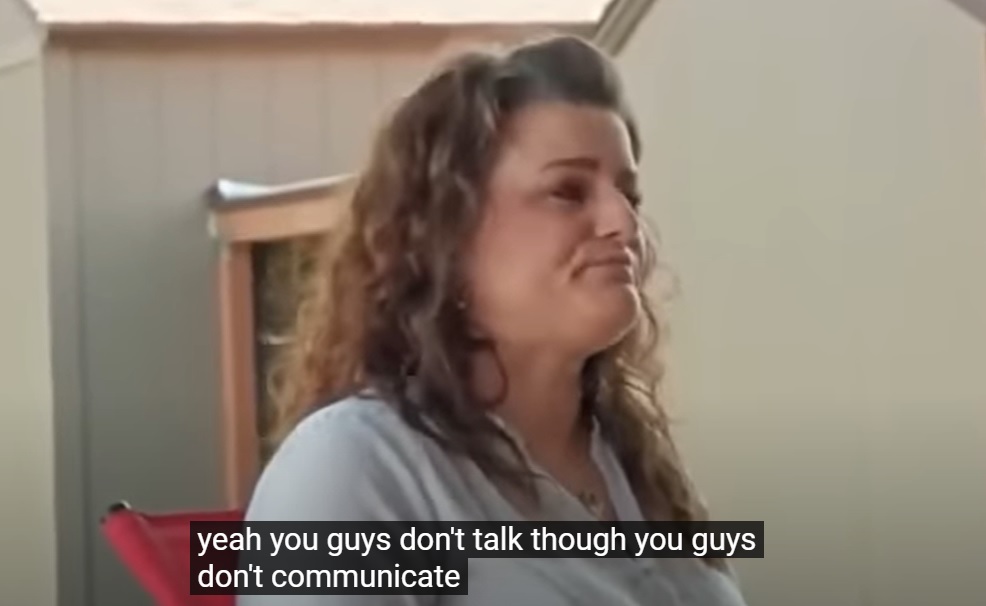 Robyn, once again, seems to be calling Christine a liar. In her opinion, Christine and Kody don't communicate, so therefore they couldn't have possibly had conversations about their marriage.
Christine's just like, "kay" and Kody tells us that he's tired of this "How Stella Got Her Groove Back," powerful version of Christine, who just tells him what she's going to do instead of asking him.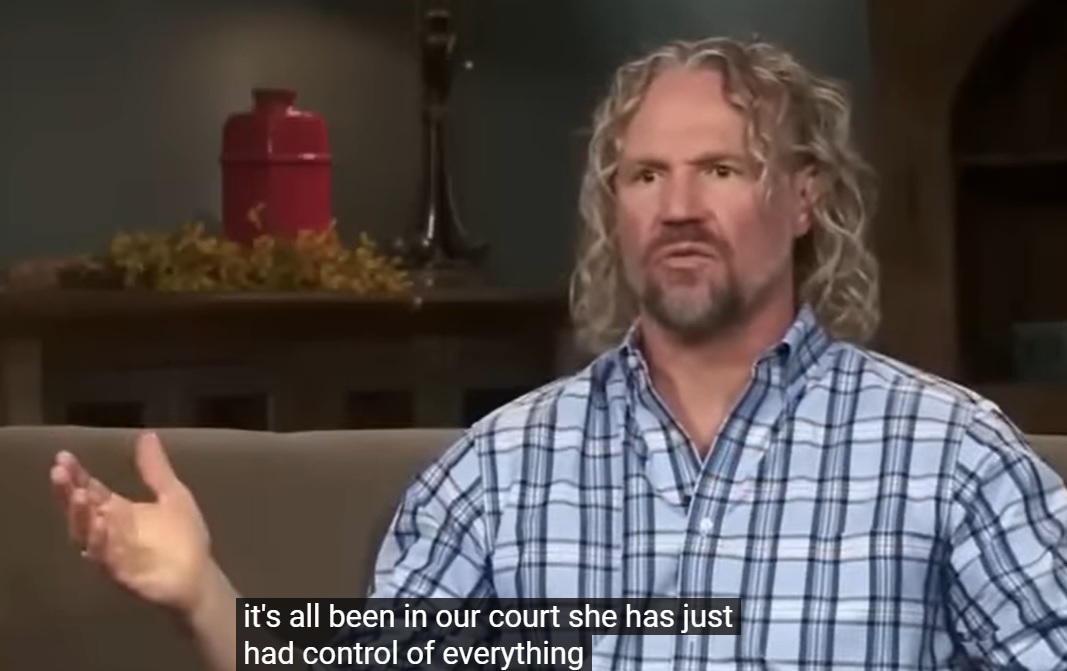 Robyn then tells Christine not to lump every other sister wife's relationship with Kody in with hers. Christine insists she never said that everyone else was struggling in Vegas. Robyn insists she did.
(Let's roll the camera back and check….Christine never said that. Robyn was actually the one who said that.)
Janelle is kind of upset that Robyn proclaimed that Janelle and Kody were in "such a good place together in Vegas," which seemed to be news to both Janelle and Kody.
Finally Robyn admits that maybe she did say that herself and Christine didn't. Kody comes in to save his wife and changes the subject, mentioning that Christine leaving him makes them look bad to the public.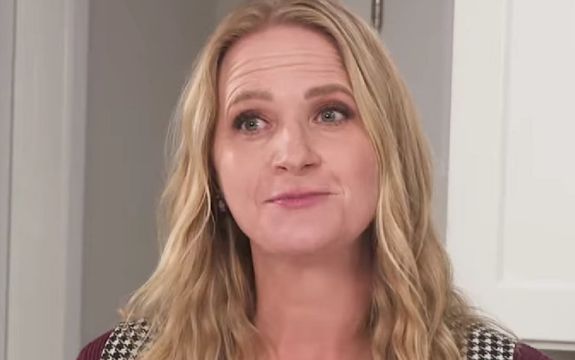 Christine tells us that she tried to make her marriage to The Curled One work for years, and now she wants to focus on being a good mom. And, being a good mom means not staying married to Kody and letting herself and her kids suffer at his hands.
"I couldn't with a clear conscious stay married to someone who had favorites and made it very known," Christine tells us. "Someone who is breaking my kids' hearts. I need to stand with them instead. And I wanted to do it for them."
BAM! THERE IT IS.
That's all for this episode of 'Sister Wives!'
To read The Ashley's recaps of previous episodes of 'Sister Wives,' click here!
(Photos: TLC)