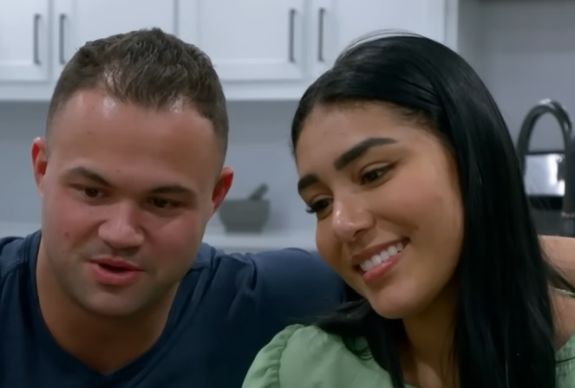 The 90 Day Fiance family has grown again!
Season 9 couple Patrick Mendes and Thaís Ramone became first-time parents on Tuesday when they welcomed a baby girl.
The couple— who announced the pregnancy in August during the Season 9 Tell-All — named their daughter Aleesi Ramone Mendes. The baby weighed in at 6 lbs., 4 oz. and measured 18 inches at birth. Alessi is the first child for both Thaís and Patrick.
"We are overwhelmed with love for our baby girl, Aleesi! As first time parents, we were nervous going into delivery, but we are blessed to have a healthy baby and she is perfect in every way," Patrick and Thais told TLC in a statement.
On Instagram Stories, Thaís shared another photo of the baby, writing that she was in labor with Aleesi for 23 hours.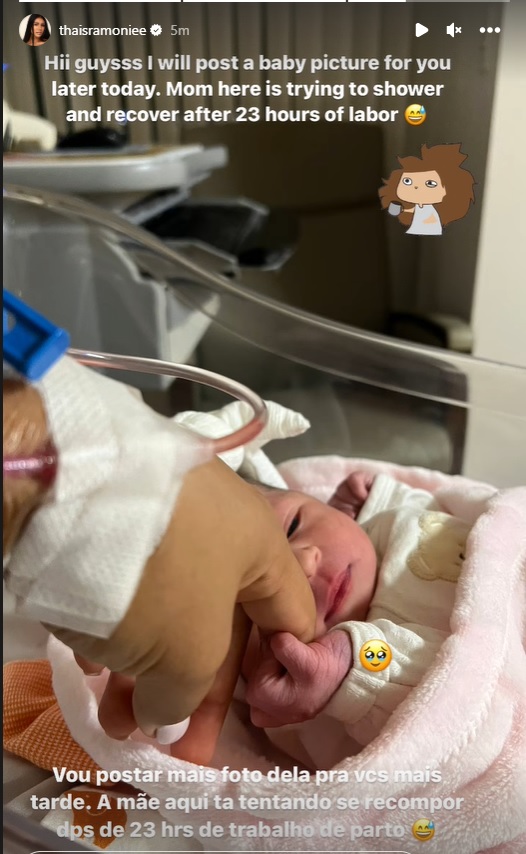 Thaís and Patrick met in Thaís' native Brazil when Patrick was visiting. While looking for a Portuguese teacher on a dating app, Patrick— who hails from Texas— found Thaís. "90 Day Fiance" viewers watched their relationship play out during Season 9.
The couple ended up getting married in Florida in February. They shared photos from their wedding on Instagram in August.
View this post on Instagram
"FINALLY MARRIED!!!!" the couple wrote in a joint post. "Thank you for all your love, patience and every effort to make our dream come true. 'Love is strong and brave' and I'm here to support you in everything. Our story is just starting … love you forever."
Thaís and Patrick's Season 9 co-stars, Kara Bass and Guillermo Rojer, also revealed during the Tell-All episode that they are expecting a baby in late November. They have stated that they are planning to be surprised by the baby's gender.
"90 Day Fiance" Star Karine Martins Starts Online Fundraiser to Hire Lawyer To Try To Get Custody of Her Kids Back
(Photos: TLC; Instagram)