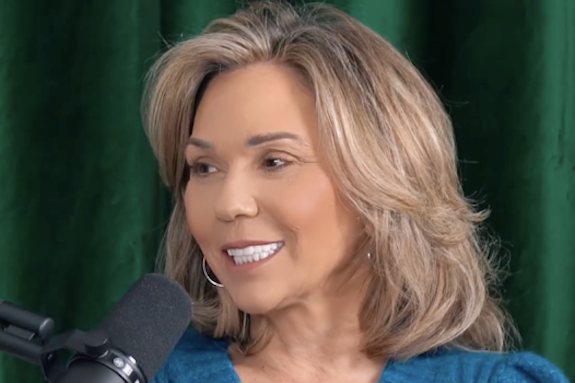 Julie Chrisley has been sentenced to seven years in prison for tax evasion and bank fraud crimes, though days before learning her fate, the Chrisley Knows Best star was still publicly proclaiming her innocence.
As The Ashley has reported, Julie's husband, Todd Chrisley, received a 12-year sentence for the same crimes, and both Todd and Julie are due to surrender themselves January 15, 2023.
Immediately after the Chrisleys received their sentences, their attorney, Alex Little, confirmed that an appeal will be filed, which he expects to go in Todd and Julie's favor; However, on an episode of Savannah Chrisley's Unlocked podcast recorded prior to the couple's sentencing, Julie insisted she never "intentionally tried to do anything" wrong to begin with.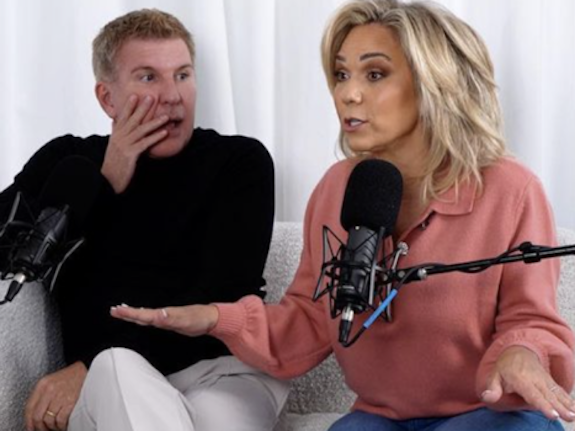 "I know what I've done. More importantly, I know what I haven't done," the Chrisley Family matriarch stated on the podcast episode.
"I think about the situation that we're dealing with right now, and I'm thinking about [how] I've never gone out here and hurt a soul," Julie said. "I have never gone out here and intentionally tried to do anything that I wasn't supposed to do and look where I'm standing right now."
While Julie went on to question "how" everything happened, she seemed to find comfort in something Todd said on a recent episode of his and Julie's podcast, Chrisley Confessions.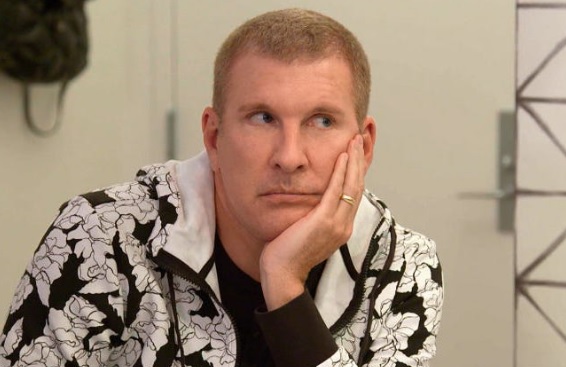 " … I believe his exact words were, 'God will break you down just so he can bless you,'" Julie said. "And I have to believe that that's what's happening because if not, it just makes me so, like, why?
"Why do I keep doing this? Why does this keep happening? Why did things keep happening?" Julie continued. "What makes us any better to deal with adversity, to deal with problems, to deal with issues than the family next door or the family down the street or the family in the different zip code? It doesn't and we have had so many blessings come our way."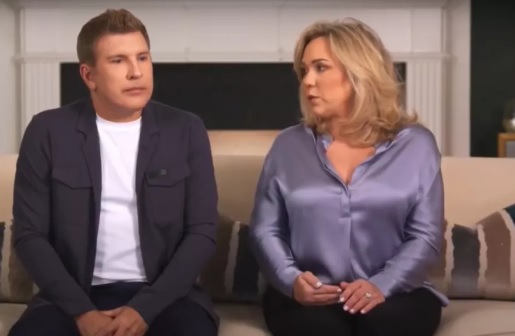 Julie also took a moment during the podcast to acknowledge those who have reached out to her and Todd amid their legal woes, noting she "wouldn't take that for granted for anything."
However, Savannah mentioned that her mom was also "literally having a mental breakdown" over those who haven't reached out to the Chrisleys during this time.
Julie speculated that people were possibly keeping their distance because they felt awkward about her and Todd's situation, or because they believe reaching out "could tarnish themselves or make themselves look bad."
"I don't know why," Julie said regarding friends who haven't reached out to her and the Chrisley family. "I am just the type of person where if I am your friend, I am your friend. I am your friend whether we have $2 combined together or we've got millions, whether things are going great or whether our worlds are falling apart, whether our kids are great or whether they've lost their way. That's just who I am."
RELATED STORY: Will Todd & Julie Chrisley Be Able To Communicate With Each Other While In Prison?
(Photos: Instagram; USA Network)