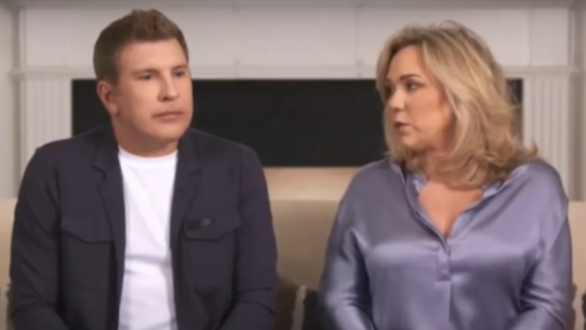 Todd and Julie Chrisley are set to report to prison in January, and while the husband and wife will be at different correctional facilities, the Chrisley Knows Best pair will still be allowed to communicate with each other while behind bars.
As The Ashley told you last week, Todd and Julie received 12- and seven-year prison sentences, respectively, for tax evasion and bank fraud crimes.
The two are due to surrender themselves January 15, 2023, with U.S. District Judge Eleanor Ross recommending that Julie serve her time at the Federal Correctional Institute in Tallahassee, Florida, and Todd serve his sentence at FCI Pensacola. While these are the prisons being recommended by the judge, the final decision will be made by the Bureau of Prisons (BOP).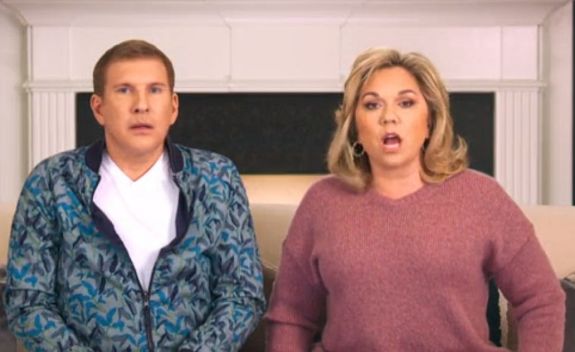 Todd and Julie will not be housed in the same prison, as the FCI in Tallahassee is a female-only facility. However, a representative from the BOP told Life & Style the couple will still be able to communicate while behind bars.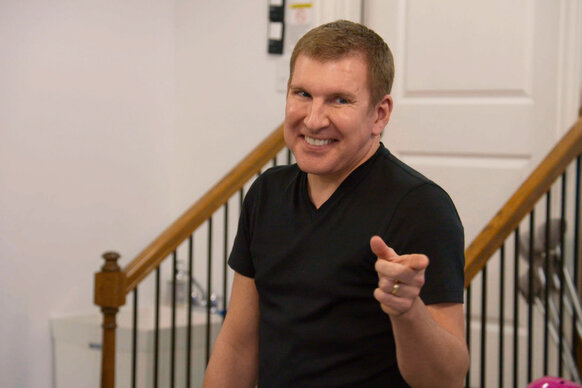 "An inmate may be permitted to correspond with an inmate confined in any other penal or correctional institution if the other inmate is either a member of the immediate family, or is a party or witness in a legal action in which both inmates are involved," the representative stated.
On a recent episode of Todd and Julie's Chrisley Confessions podcast–- taped and released prior to the couple's sentencing last week-– Julie spoke on her relationship with Todd, claiming the legal woes have actually brought them closer to each other.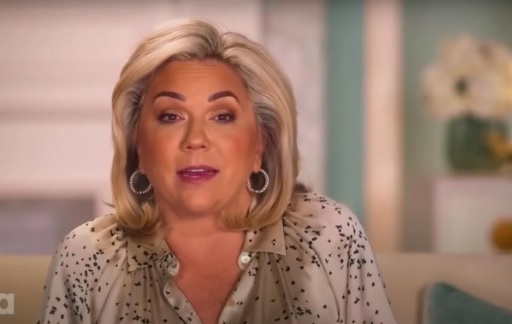 "I'm grateful that our relationship has grown instead of falling apart," she said. "When people go through traumatic events, a lot of times they don't make it. A lot of times the relationship falls apart because everything is stressful. There's way added pressures, and people don't make it."
Regarding Todd and Julie's sentences, Chrisley family attorney, Alex Little, has confirmed an appeal will be filed, and that he expects it to go in the Chrisley's favor.
"Their trial was marred by serious and repeated errors, including the government lying to jurors about what taxes the couple paid," he claims. "Based on these issues, we are optimistic about the road ahead."
RELATED STORY: Savannah Chrisley Discusses Her Parents' Sentencing; Reveals Plans to Take Custody of Younger Brother & Niece While Parents Todd & Julie Chrisley Are In Prison
(Photos: TLC)