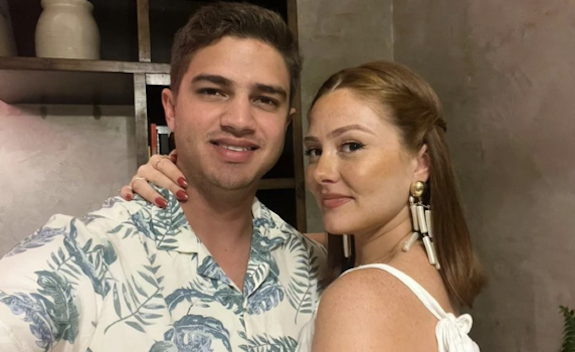 The 90 Day Fiance family continues to grow!
Kara Bass and Guillermo Rojer have welcomed a baby boy, just weeks after their Season 9 co-stars Patrick Mendes and Thais Ramone welcomed a baby girl.
As "90 Day Fiance" fans may recall, both couples announced their pregnancies in August during the Season 9 Tell All. During the episode, Kara and Guillermo were the first to announce their big news, with the couple later revealing that they planned to wait to find out their baby's gender.
Kara announced the birth of her and Guillermo's son Saturday on social media, revealing that they named their baby boy Nicolas Antonio.
"We are so thrilled to introduce our sweet baby boy Nicolas Antonio," Kara wrote on Instagram. "We have been spending the days since his birth in utter awe of how much we love him already and how perfectly sweet he truly is. Thank you all for the well wishes and messages."
Kara and Guillermo have been keeping their baby's face covered for social media, though Kara has shared a few photos featuring her "perfect little burrito" on her Instagram Story.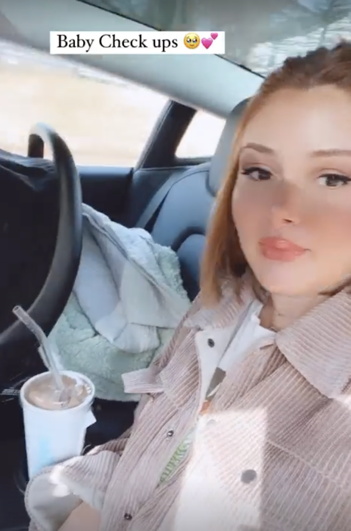 Guillermo and Kara met while Kara was on a trip to the Dominican Republic-– where Guillermo was working at the time–- and the two hit it off before ultimately moving to the Dominican Republic together.
After dating for eight months, Guillermo proposed. The couple went on to relocate to the United States and though COVID delayed their wedding plans, Kara and Guillermo officially tied the knot on July 23, 2021.
RELATED STORY: It's a Girl! "90 Day Fiance" Stars Patrick Mendes & Thaís Ramone Welcome Their First Child
(Photo: Instagram)