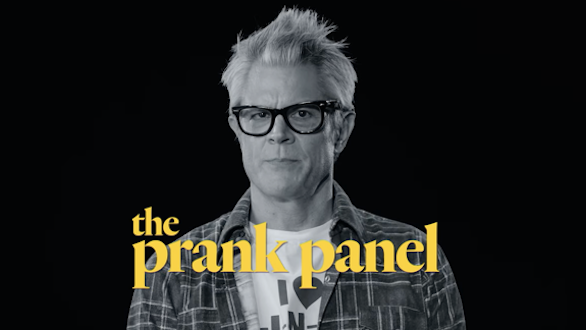 The Prank Panel isn't set to air on ABC until 2023 but is already generating buzz— and legal action.
On Friday, handyman (and unwilling prank participant) Khalil Khan filed a lawsuit in Long Beach Superior Court against show star Johnny Knoxville and his production company, alleging that he was subjected to a "terrifying ordeal" when he showed up for a TaskRabbit job in October that turned out to be a prank being filmed for the show, Variety reports.
Per Variety, Khalil states in the lawsuit that he was tasked with fixing a dimmer switch, then was told he would be beaten up if he didn't successfully complete the task. During the course of the prank, the handyman was told he killed a pony that was on life support, and was even shown what appeared to be a dead pony.
Khalil claims he was then made to believe that he had his car towed, and, when he tried to call the police, was led to believe the homeowner would plant cocaine on him so he'd be charged with illegal drug possession.
As Khalil was panicking, the suit alleges, Johnny emerged to announce the whole thing was a prank and the handyman was offered a few hundred dollars for his time.
"But Plaintiff was not amused, and remains unamused," the suit states, according to Variety. "He has been badly shaken and traumatized by this episode."
Since the incident, Khalil has suffered from a lack of sleep, anxiety and emotional distress, his lawsuit alleges, adding that he fears "embarrassment and ridicule" should his episode ever air.
No word yet on how much money Khalil is seeking in damages. Johnny's team didn't respond to Variety's request for comment.
'The Prank Panel' is an unscripted comedy series that, according to an ABC press release, "lets everyday people pitch pranks targeting family members, friends and co-workers to a panel of the world's greatest pranksters."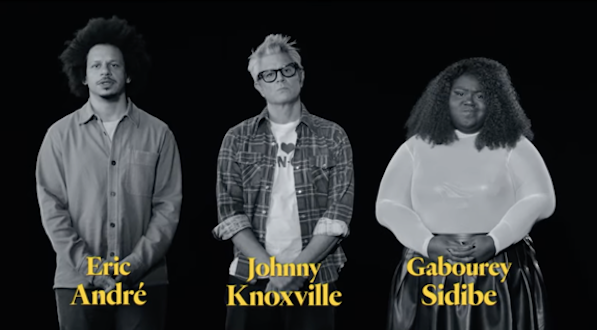 The series features Johnny, Eric Andre and Gabourey Sidibe as "pranxperts" who will act as mentors to participants wishing to prank their loved ones and will provide behind-the-scenes details on the pranks to viewers.
Check out the teaser trailer for 'The Prank Panel' below.
RELATED STORY: End of An Era: Len Goodman Announces He's Leaving 'Dancing With The Stars' After 17 Years
(Photos: ABC; YouTube)