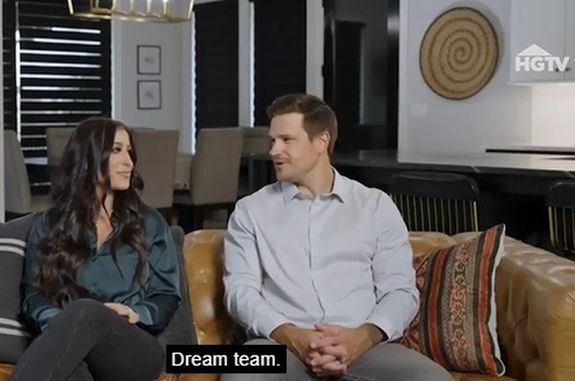 Chelsea Houska and Cole DeBoer's HGTV show officially has a premiere date— and a new name!
The design show (which was previously called 'Farmhouse Fabulous') is now known as Down Home Fab. On Monday, Chelsea announced on Instagram that their show will premiere on January 16 on HGTV. According to a press release from HGTV, 'Down Home Fab' will also be available for streaming on discovery+ on January 16.)
"We put our heart and soul into this and had the best time filming and working on these projects," the former Teen Mom 2 star wrote.
View this post on Instagram
HGTV has ordered six, hour-long episodes of the show, which Chelsea and Cole began filming in April. Chelsea's father Randy Houska will also make appearances on the show, as will the four DeBoer kids.
(As The Ashley previously reported, Chelsea left 'Teen Mom 2′ because she no longer wanted her kids' personal lives to be the focus of a reality show. While the kids will appear on 'Down Home Fab' in the background, the show will not delve into the kids' lives.)
"The six hour-long episodes will spotlight the couple's burgeoning renovation business in their hometown of Sioux Falls, South Dakota," the press release states. "Chelsea's bold vision will punch up each design plan, while Cole will serve as the hands-on project manager and jack-of-all-trades."
In a first-look preview of the new show, Chelsea and Cole the style they like.
"I would describe my design style as very South Dakota glam!" Chelsea says.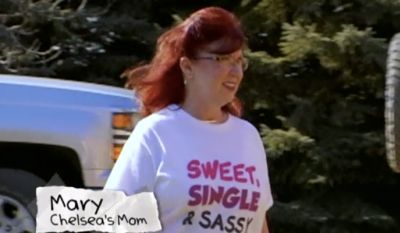 "We're both born and raised in South Dakota, and I love cow hides, painting things black and anything a little bit different."
Chelsea says that, while she and Cole were showing the build and design of their own South Dakota home, they got "a ton of feedback," which inspired them to go into the industry.
"We have this design business showing clients how to take risks and go bold with their design," Chelsea says.
We then see some of the reactions of some of Chelsea and Cole's clients (one of whom The Ashley recognizes as Chelsea's longtime pal and hairdresser Landon Blow).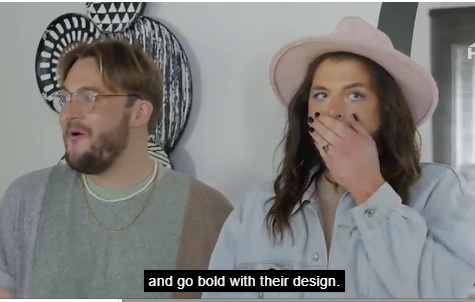 Another client will be a woman named Jessica, who helped coordinate Chelsea and Cole's wedding and has known Cole since childhood.
Chelsea— who works as the company's designer— and Cole, who is the project manager, jokingly describe themselves as a "dream team."
"This is what I want to do forever," Chelsea says.
View this post on Instagram
Earlier this month, HGTV viewers were able to see a surprise viewing of the show's first episode. While this was not entirely planned— according to statements Chelsea later made on social media— the episode received relatively good reviews on social media.
"In the premiere episode, Chelsea and Cole will brainstorm ideas for an eye-catching ranch glam renovation for their wedding planner's family home," the HGTV press release states. "Chelsea's out-of-the-box modern design touches will include a sunken sitting room with an Antelope-inspired carpet, a large copper-wrapped kitchen island and an airy refresh of the den's stone fireplace.
"Back home on the farm, Cole will reveal a playhouse for their kids that he built to resemble their own family farmhouse."
Click here to watch the first-look trailer for 'Down Home Fab!'
RELATED STORY: Chelsea Houska & Cole DeBoer Wrap Filming On First Season of Their HGTV Show 'Farmhouse Fabulous": See All the Behind-the-Scenes Photos
(Photos: HGTV; Instagram)