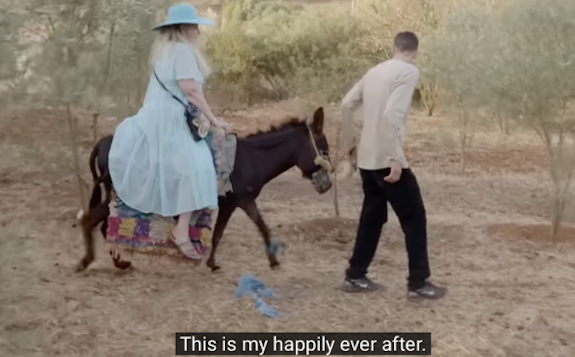 Season 4 of 90 Day Fiance: The Other Way premieres this month with six geographically-challenged couples going the distance (literally) in the hopes of making their relationships work once they're residing in the same country.
TLC released a first look at the new season this week, which revealed a familiar couple returning to the 90 Day Fiance franchise after making their debut on 90 Day Fiance: Love in Paradise.
Check out the full cast below!
Daniele (New York) & Yohan (Dominican Republic)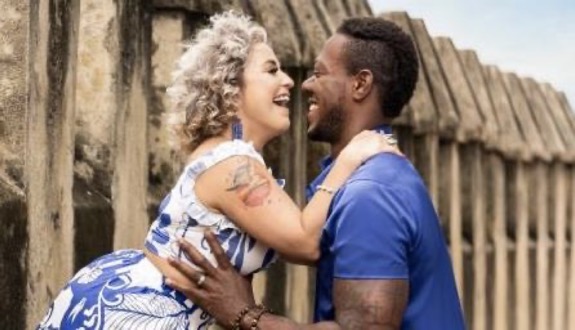 After recently appearing on "90 Day Fiance: Love in Paradise", Daniele and Yohan are back and still facing the struggles of being in a long-distance relationship. In an effort to keep things moving forward, Daniele is leaving her home and job in the U.S. and hoping she can convince Yohan to make the Dominican Republic their forever home. However, once reunited, financial issues begin to drive a wedge between the happy couple.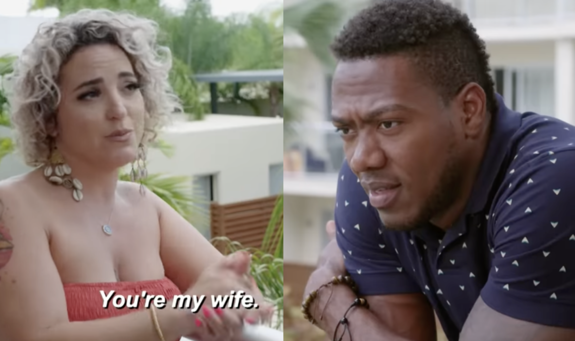 "I've made Yohan's life better and he's very ungrateful," Danielle says–- after letting Yohan know he's basically HER wife.
Mahmoud (Egypt) & Nicole (California)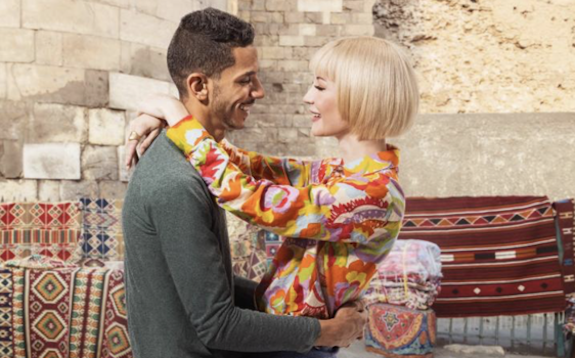 Nicole and Mahmoud met while Nicole was finishing a spiritual tour through Egypt. A day later, the two were engaged. (And, no, you did not read that wrong. It really does say 'a day.')
Three weeks later, Nicole returned to Egypt to get married–- without telling her family and friends. Now that things are official (and her friends and family are informed), Nicole is moving to Egypt, but not without concerns that cultural differences may create challenges for her and Mahmoud.
In the Season 4 trailer, Nicole tells Mahmoud she needs "a little freedom," reminding him she's "not Egyptian." In response, Mahmoud says he isn't American, suggesting Nicole must learn to adapt to her new home.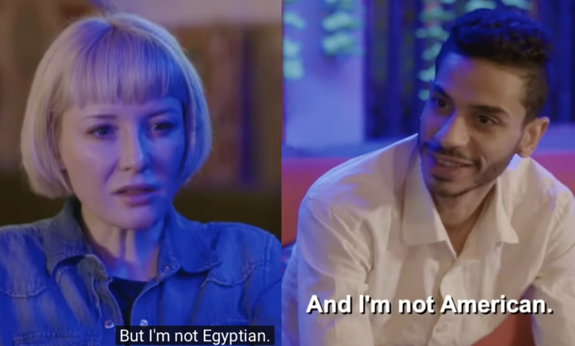 "Then I wanna go. I wanna get my stuff and I wanna get the f**k back to the country that I actually want to live in," Nicole says.
Gabriel (Florida) & Isabel (Colombia)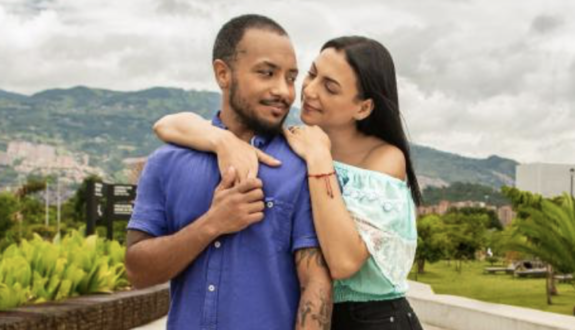 During a work trip to Colombia, entrepreneur Gabe met Isabel, who accepts him for who he is–- a transgender man. While the couple's relationship has continued to grow, so have their concerns and fears of acceptance. It is also revealed in the trailer that Isabel's parents are not aware that Gabe is transgender, and though Gabe is ready to share this information, doing so may cause a rift between Isabel and her parents.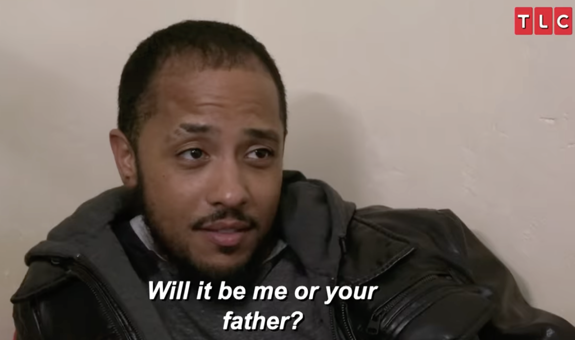 "I have something to tell you and I don't want to hide this from you anymore," Gabriel says to Isabel's parents in the clip.
Jeymi (Colombia) & Kris (Alabama)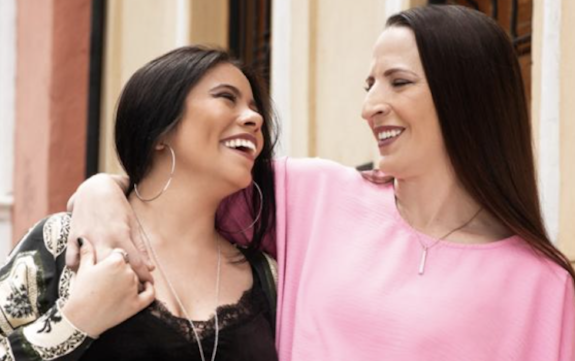 After overcoming many challenges in her life, Kris is leaving her family and risking everything to move to Colombia to marry her fiancé Jeymi, whom she has never met in person. Still, Jeymi and Kris are planning to get married just days after Kris arrives.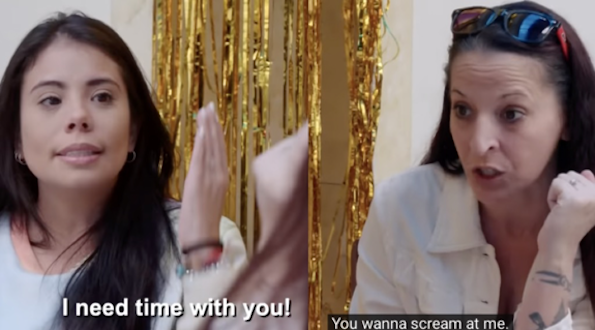 Unfortunately, the couple will first have to work through some issues…and probably stop yelling at each other.
Jen (Oklahoma) & Rishi (India)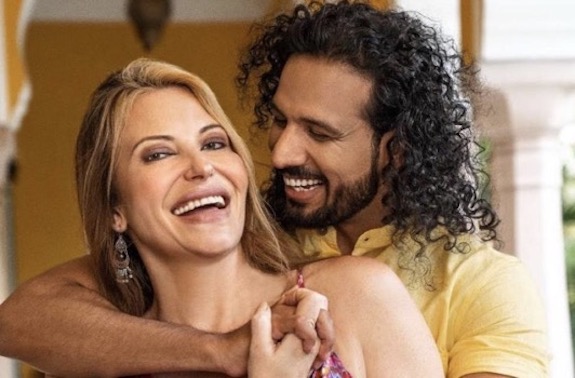 Jen and Rishi met in a hotel lobby while Jen was visiting India and though she wasn't initially interested, Jen accepted Rishi's marriage proposal a month later. However, the two aren't ready to walk down the aisle just yet, as Rishi is getting pressure from his family to go the arranged marriage route. He's also keeping his family in the dark about his and Jen's relationship.
To make things even more complicated, Jen learns during a video chat with another woman that Rishi sent the woman a photo of himself with his shirt off–- and she has the receipts to prove it.
DUN.DUN.DUN.
Debbie (Georgia) & Oussama (Morocco)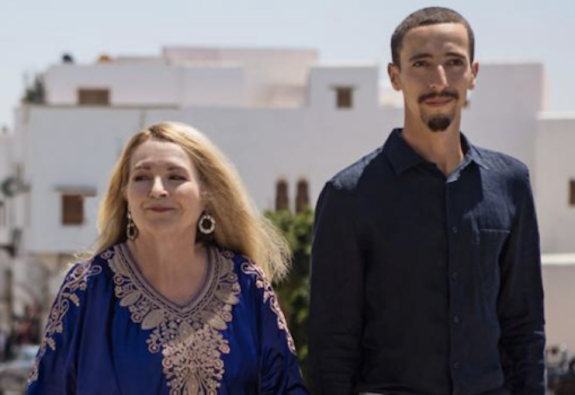 There may be a 43-year (!) age difference between Debbie and her Moroccan boyfriend Oussama, but the two connected over their love of art and claim they have also fallen in love with each other. Debbie is ready to spend the rest of her life in Morocco, even though her family is skeptical of her decision.
"I'm in a surreal other world," Debbie says in the Season 4 trailer. "This is my happily ever after."
Things appear to hit a rough patch at some point during Debbie's trip, as she's seen calling Oussama "weak" and telling him she's ashamed of him (while also somehow managing to work pee into the sentence, for some reason.)
"He took my trust and he urinated all over it," Debbie also says in the trailer.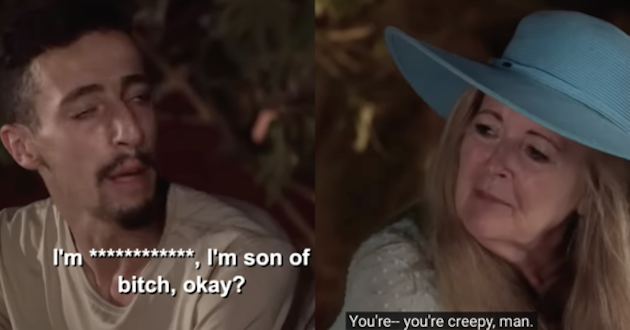 "90 Day Fiance: The Other Way" returns January 29 on TLC. Watch the Season 4 trailer below!
RELATED STORY: A Wedding Redo & the Return of An Ex: Watch the First Trailer For 'Darcey & Stacey' Season 4
(Photos: TLC; YouTube)