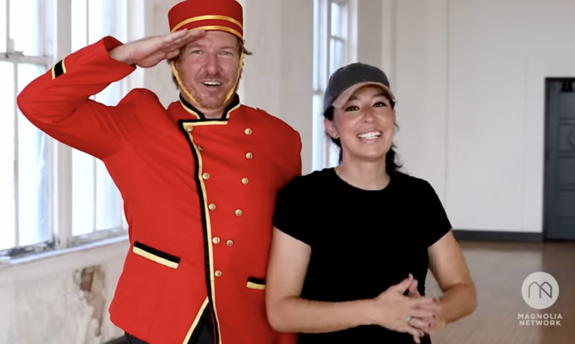 It's check-in time for Fixer Upper stars Chip and Joanna Gaines.
In Fixer Upper: The Hotel, a new show coming to Magnolia Network, the couple will renovate a massive historic building into a four-story hotel, People reports.
The project–- dubbed Hotel 1928 in honor of the year the 50,000 square-foot building was constructed–- is located next to Chip and Joanna's shopping and dining destination, Magnolia Market at the Silos. Once complete, 'Fixer Upper' fans will have the opportunity to book a room at the very place Chip and Joanna will be renovating on 'Fixer Upper: The Hotel.'
Set to open in October, Hotel 1928 will offer 33 guest rooms, four floors, a restaurant, rooftop terrace, event space and ballroom.
"When you think about a 50,000 square-foot hotel remodel–– I mean this is the big leagues," Chip says in a clip from the upcoming series. "This is what you dream about."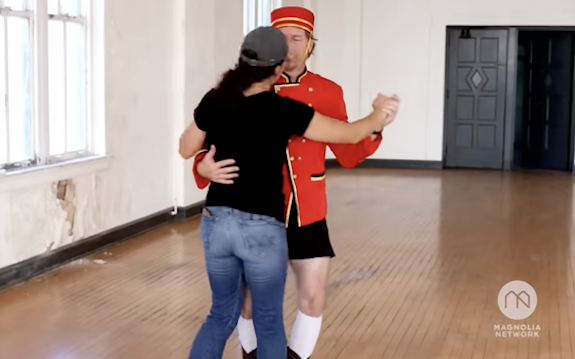 Chip notes in the preview of the new series that, while he and Jo "are out of our element to some extent" with the sizable project they're taking on, he believes they are "up for the challenge."
The six-episode series will end with the unveiling and grand opening of Hotel 1928.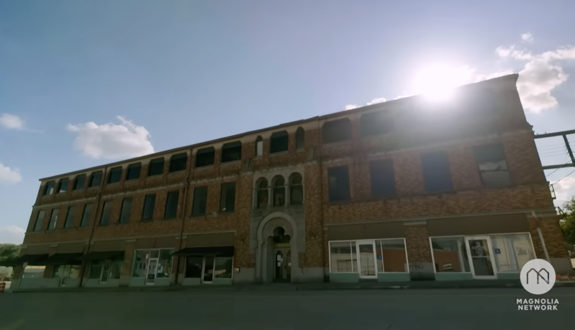 "For us, this project represents everything we are most passionate about–- hospitality, restoration and home," Chip and Joanna said in a press release. "We've always been firm believers in the value of home, as a place but also as a feeling. Our dream for this hotel is that it would serve as an extension of home to every guest who comes to stay."
'Fixer Upper: The Hotel' begins streaming in November on Magnolia Network and Max. Watch a sneak peek below!
RELATED STORY: 'Home Work' Set to Return to Magnolia Network After Being Pulled Off the Air After Show's Stars Were Accused of Ruining Participants' Houses
(Photos: Magnolia Network; Instagram; YouTube)