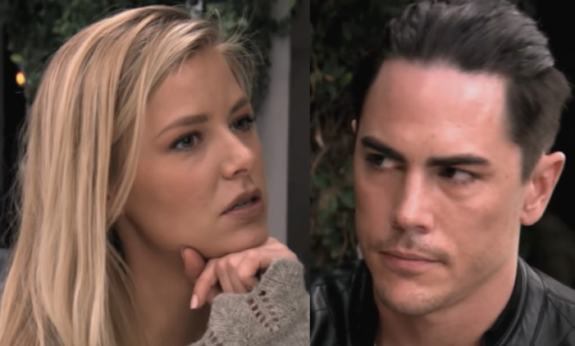 Ariana Madix was recently seen canoodling at Coachella— and perhaps no one is happier about it than her ex, Tom Sandoval!
TMZ caught up with the Vanderpump Rules villain at LAX airport on Tuesday and asked Sandoval how he felt about Ariana being photographed making out with fitness trainer Daniel Wai at Coachella over the weekend.
Sandoval— who infamously cheated on Ariana with their good pal, Raquel Leviss— seemed genuinely happy that his ex was moving on.
"Yes! I love that!" Sandoval said when asked how he feels about Ariana's mack session. "I really do [want her to move on]… I'm really happy."
Not surprisingly, though, Sandoval said that he didn't contact Ariana to congratulate her on her makeout session, though.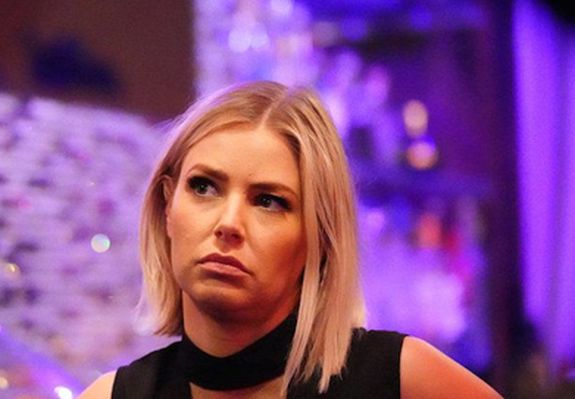 While Sandoval said he is happy to see Ariana moving on from him, he also wishes his 'Vanderpump Rules' castmates could move on from the the "Scandoval" situation.
"It's ridiculous," Sandoval told the site's reporter. "The people that are perpetuating it the most are the squad of it all." (He clarified that he is referring to the "Vanderpump' gals who have become interwined in the scandal.)
While Sandoval didn't specifically call out which castmates he feels are continuing to stir the "Scandoval" pot, he did seem annoyed that it was still a thing.
Speaking of being annoyed, Sandoval was particularly unhappy when the reporter asked him about his secret lover, Raquel Leviss. Sandoval said he "didn't know" how Raquel is holding up, and that he had "no comment on that one."
Watch Sandoval's interview below!
RELATED STORY: Tom Sandoval Slams Miravel Resorts For Exposing His Plans to Make a Solo Trip There; Says He's "Beyond Disappointed" About Resort's 'Vanderpump Rules' Instagram Post