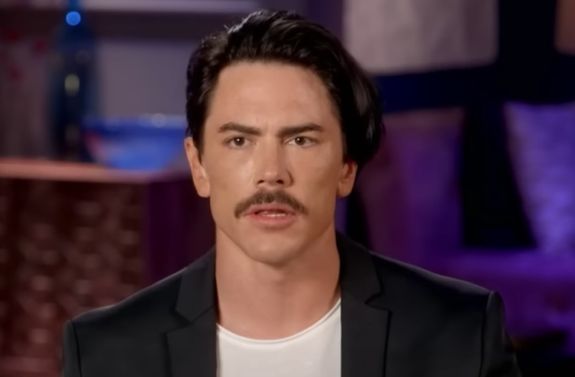 Tom Sandoval is blasting Miraval Resorts— the alleged location where his mistress "special friend" Raquel Leviss is reportedly staying while on a "mental health" retreat— after the company seemingly hinted that its resort in Arizona is the prefered getaway of Vanderpump Rules' most-"Scandavalous" couple.
Sandoval took to Instagram to rant about a post that appeared over the weekend on the Instagram Stories of Miraval's Arizona resort, which is the rumored location that Raquel went to and Tom was allegedly due to join her. The post– which is no longer up— featured a photo of the resort's bar, along with the caption, "You know that it's our time, these are the best days of our life."
'Vanderpump Rules' fans immediately recognized the words as being part of the lyrics to "Raise Your Glass" by Dena Deadly— the theme song for 'Vanderpump Rules.' Some of the resort's followers even left comments on the obvious "Scandoval" reference. (Tom actually posted a screenshot of the post, pointing out the parts he found most-offensive.)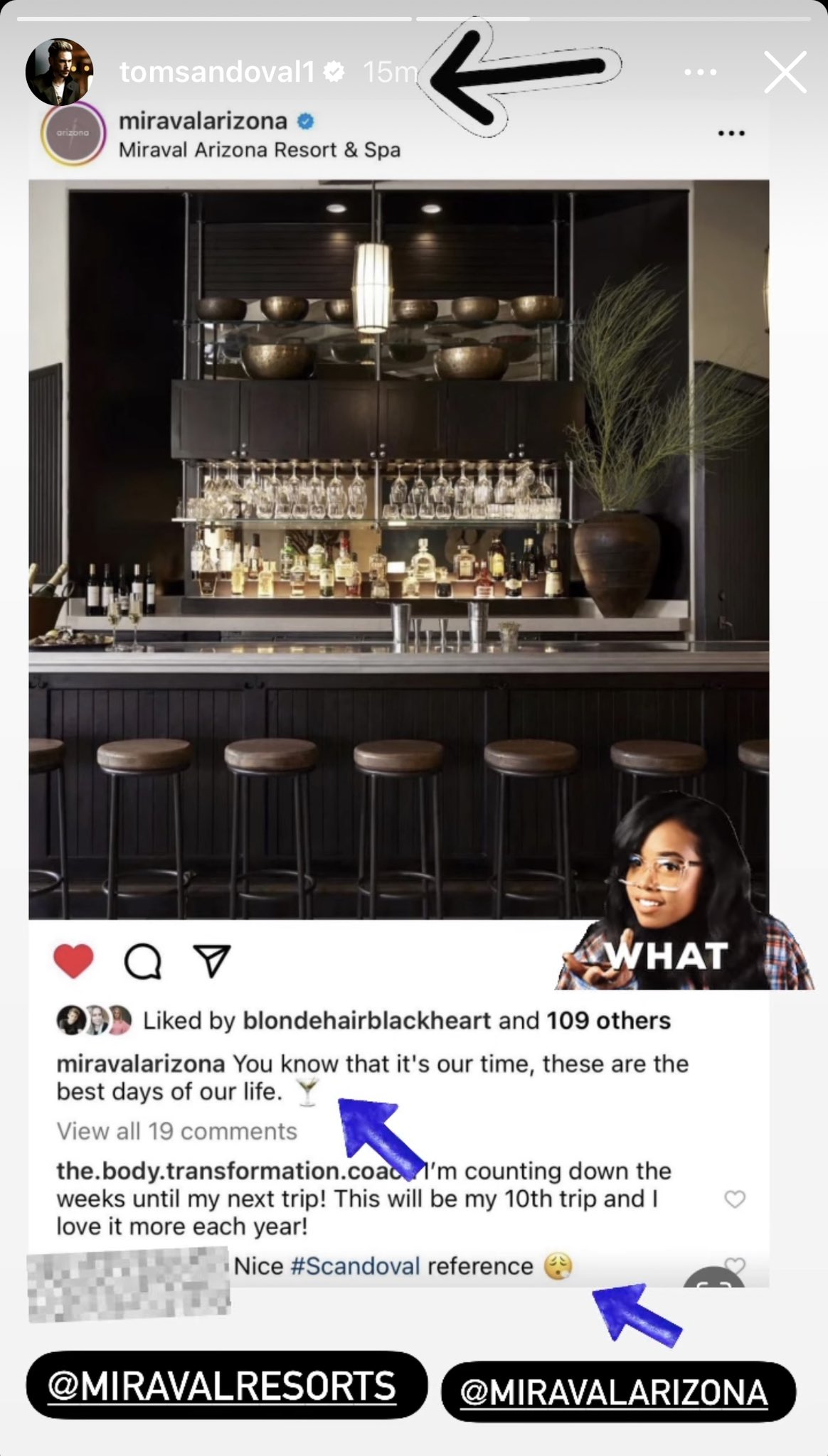 He then posted his own statement to Instagram Stories, slamming Miraval for feeding "into the negativity and spectacle that has engulfed" his life.
"I'm beyond disappointed in @Miraval @MiravalArizona and their decision to post to their Instagram account this past weekend alluding to me staying there this week," Tom wrote. "They claim to be a refuge for wellness and betterment but that is obviously false."
Tom then claimed that he did plan to go to Miraval Arizona (where Raquel allegedly is/was)– but made it clear that he was planning to go solo.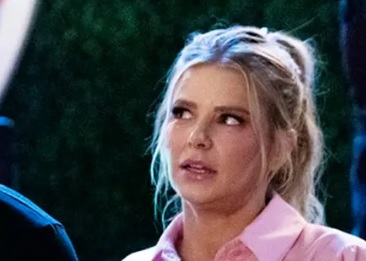 "In a continuous effort to be healthy and work on myself, I planned a trip to go there completely alone to try to find some peace," Tom wrote. "Miraval clearly isn't the place for that."
Sandoval then claimed that his complaints have been "ignored" by the resort's General Manager, whom Sandoval says agreed with him that the post was "in poor taste."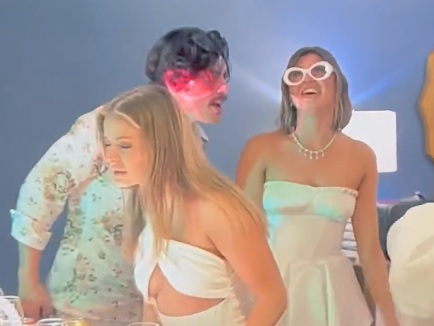 Sandoval finished his rant by stating that everyone has a right to relax at a luxury resort in order to "recover" from their latest scandal.
"Regardless of where you stand in all this, we all deserve the chance to work to be better," he wrote.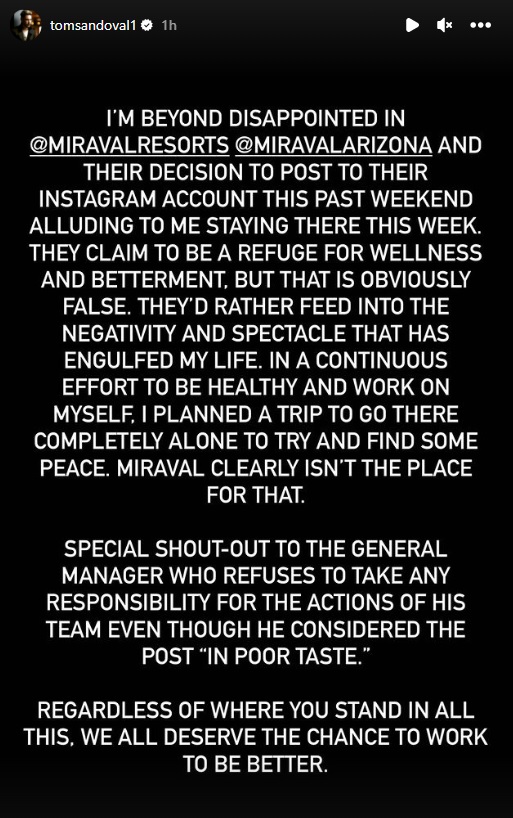 As The Ashley previously reported, Raquel's rep issued a statement last week that she had checked herself into a "mental health facility" to receive "mental health and trauma therapy." Later that day, rumors began to run rampant on The Interwebs that Raquel was actually at the Miraval resort in Arizona and not a "mental health facility." It was also rumored that Tom was planning on joining her at the resort this week.
(Raquel has not confirmed or denied if she is, indeed, at Miraval.)
Miraval Resorts has not responded to Sandoval's rant.
RELATED STORY: 'Vanderpump Rules' Star Raquel Leviss Checks Into "Mental Health Facility;" Rep Says She Planned to Go Even Before "Scandoval" Affair Was Discovered