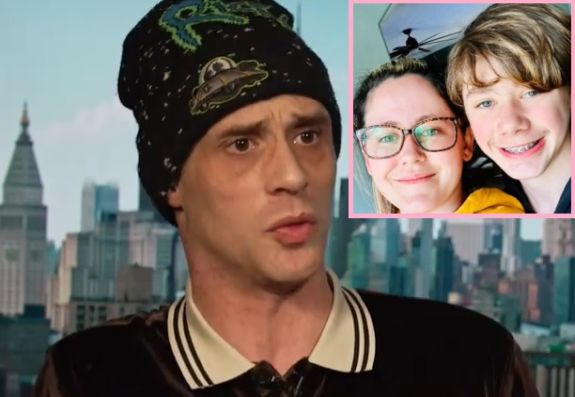 Jenelle Evans now has full custody of her son Jace— and her long-lost baby daddy Andrew Lewis is not happy about it!
As The Ashley reported last week, Andrew has suddenly resurfaced, just one month after Jenelle's mother Barbara Evans officially gave Jenelle custody of 13-year-old Jace, whom Babs has raised since he was a baby. Andrew— who has not seen Jace since he was six months old— did a (very strange) video interview with The Sun to express his desire to be part of Jace's life.
In a newly posted clip from that interview, Andy reveals how surprised he was that Barb gave Jenelle custody of Jace. He also revealed that he is due to head to court this week to discuss the status of his child support— or, as he so eloquently worded it— his "dues" for Jace.
Andrew— who was apparently able to get some downtime from his alleged modeling job in China— claimed that he didn't find out that his former soulmate Jenelle was given full custody of Jace until he received a notice that he no longer had to pay child support to Babs.
"Nobody told me that s**t! Come on dude, tell me! I'm his father!" Andrew said. "But no. She don't give a s**t."
(It's unclear if the "she" Andrew's talking about is Jenelle, Barbara or America in general.)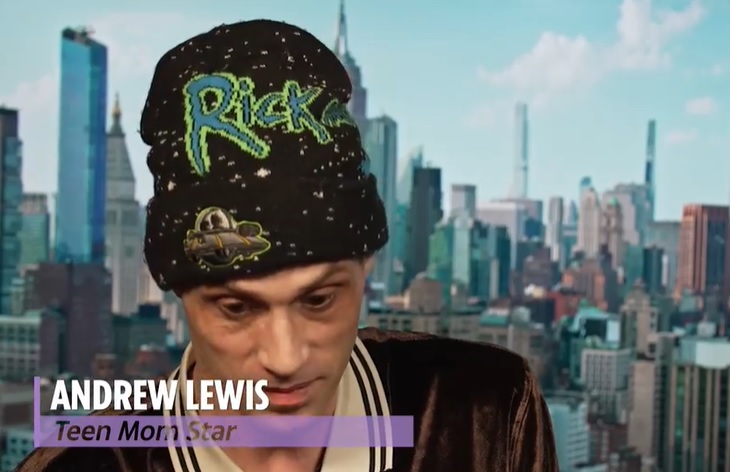 Andrew claimed that he was "flabbergasted" when he found out that Barb had agreed to give Jenelle full custody of Jace last month.
"I ain't gonna lie to you. I was beyond flabbergasted. I was like, 'Holy s**t!'" he said. "It sucks."
Andrew revealed that he has a hearing this Thursday to address his child support situation.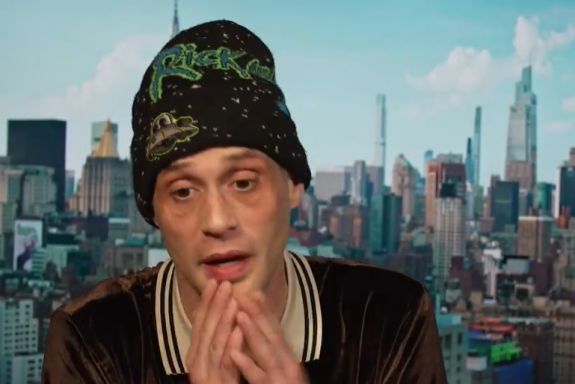 "[My child support to Barbara] has been terminated, but at the same time, it's not gonna be terminated because they just handed full custody over to Jenelle," he said. "I'm pretty sure she's gonna hit me up for child support. Go ahead, hit me up. I don't give a f**k."
Andy then decided to make it clear that he intends to continue to pay child support for his child. However his choice of words– calling his obligation to financially support Jace his "dues"— were less-than-desirable.
"Go ahead hit me up, I'm still gonna pay my dues!" he said.
In the previously posted clip of Andrew's interview, he said that his mother and other relatives have been trying to get in contact with Jace for years, but were not able to because Barbara and Jenelle wouldn't let them.
He also insisted he's not a crackhead (as you do).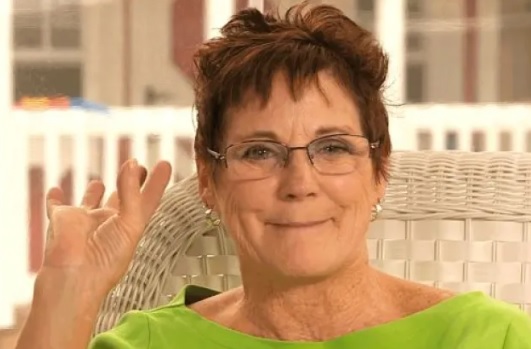 "I'm here to clear my name because there's a lot of s**t that people are judging me [for], like I'm this crackhead and his piece of s**t guy. No, I'm not," Andrew— who is now 38 years old— told The Sun. "It really does bother me. And it's been bothering me for years upon years."
Surprisingly, Jenelle has remained silent about her ex crawling out from under the rock he's been under for 13 years coming forward.
RELATED STORY: Jenelle Evans' Long-Lost Baby Daddy Andrew Lewis Begs to See Son Jace; Says Jenelle & Her Mom Barbara Have Kept Him From His Son
(Photos: Instagram; MTV; The Sun)