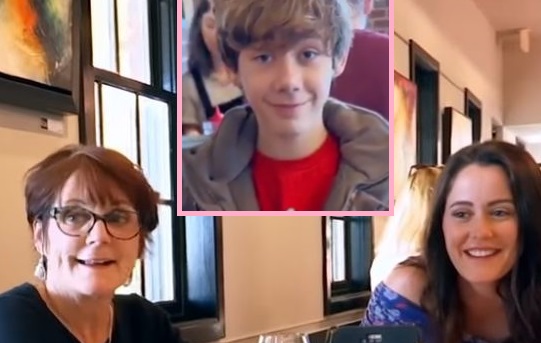 Jenelle Evans has been cryptically hinting lately that she achieved "the impossible," but the former Teen Mom 2 star hasn't shared details on what big thing is happening in her life.
Now, The Ashley can confirm that Jenelle has finally (almost) obtained custody of her oldest son, Jace, from her mother Barbara Evans after a years-long battle. Jace, who is now almost 14, has been living with Barbara since he was born. She obtained custody of the boy when he was just a baby, and has fought Jenelle successfully in court multiple times to maintain custody.
According to court records obtained by The Ashley, Barbara has willingly agreed to give custody of Jace back to Jenelle. The Ashley can exclusively reveal that, according to records, a court hearing was held in North Carolina earlier this week for a "modification of custody," for Jenelle and Jace's father, Andrew Lewis. (The Ashley is unsure if Andrew attended, though.)
Barbara retained a lawyer for the case but does not appear to be contesting the custody modification in any way this time.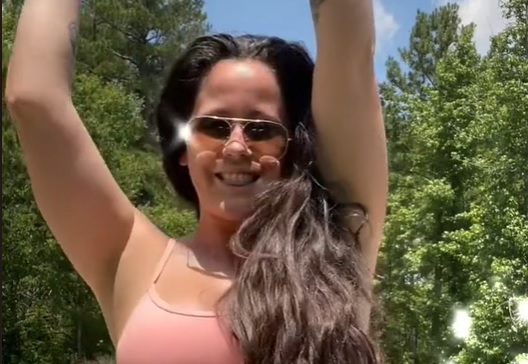 "Jace has become too much to handle for Barbara. That's the main reason she's allowing Jenelle to have custody," a source tells The Ashley.
Although the modification hearing was held, the custody change does not appear to be official yet and has not taken effect yet. However, Jenelle has had shared custody of Jace for several years.
As fans may remember, Jenelle almost obtained custody of Jace back in January 2021. However, as The Ashley told you at the time, Jenelle opened her mouth a bit early, causing her mom Barbara to pull the plug on the whole plan. Jenelle and Barbara became estranged again for a while after that incident.
(As The Ashley told you in 2021, Jace had been living with Jenelle for a bit, due to Barbara being unable to handle his behavior issues. However, when Barb found out that everyone knew she couldn't handle Jace, she rescinded the offer to let Jace live with Jenelle.)
This time around, Jenelle has been keeping the news of the custody change quiet, although she has been hinting over the last week that something big is happening with her custody case. Although she has not directly stated that she is getting full custody of Jace, like she did last time, she did write on social media that she had a "pending case" in court recently, and complained how expensive custody court cases are.
When someone commented on her Facebook page this week about Barbara still having custody of Jace, Jenelle responded, "Can't wait to share my new[s] to you this week about my case."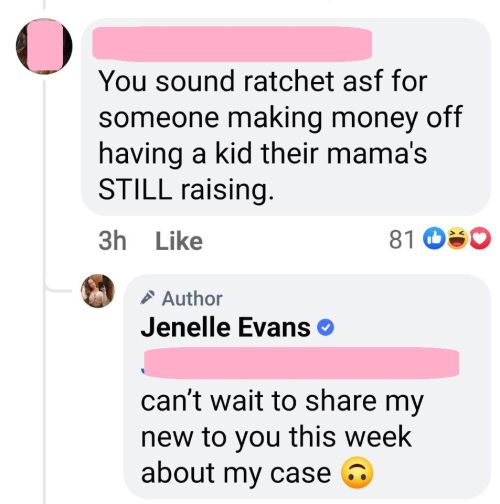 She also bragged on her Facebook page that she had accomplished something big.
"I'm about to achieve the unthinkable and cannot wait to share the news with everyone," she wrote on Tuesday. (She did not specify that this post was about getting custody of Jace, though.)
The Ashley will update this story when more info is available.
RELATED STORY: Former 'Teen Mom 2' Dad Nathan Griffith Arrested for Domestic Battery by Strangulation: Get the Latest Details
(Photos: MTV; Instagram; TikTok; Facebook)