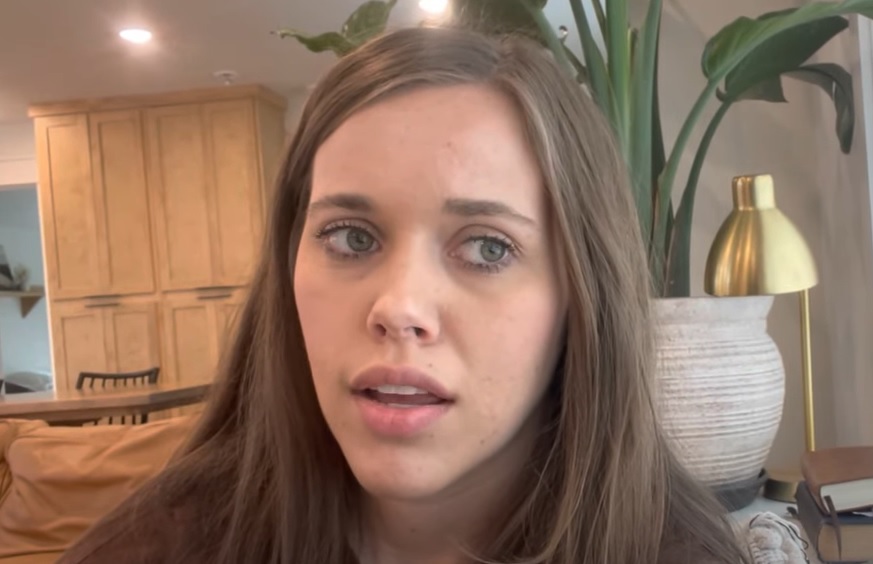 Trigger Warning: This story contains mention of miscarriage.
Jessa Duggar Seewald revealed in a new YouTube video that she and her husband Ben Seewald recently lost a child to miscarriage.
The former Counting On star posted a video on Friday announcing that she was pregnant with Baby No. 5. However, in the last few seconds of the video, Jessa hinted that something had gone wrong in the pregnancy (posting a sonogram with "No FHR" –which typically stands for "Fetal Heart Rate"– on it.)
Jessa posted the second part of the video soon after, revealing that she had miscarried the baby a few days before Christmas 2022, and that she had to undergo a D&C procedure at the local hospital.
"I was able to thank God in that moment for giving us this life, even though we would never be able to hold this baby in our arms," Jessa said in the video.
She added that her doctor wanted her to get checked out for some blood-clotting disorders, which Jessa said run in her family.
(You can watch the video about the pregnancy loss below.)
In the first video Jessa posted on Friday, Jessa revealed her (surprising) current take on birth control. Jessa revealed for the first time that she and Ben are no longer against birth control. (This stance had nothing to do with the miscarriage, as Jessa revealed this while she was still pregnant.)
As 19 Kids & Counting fans know, Jessa– like many members of the Duggar family— has always stated that she and Ben want to have "as many kids as the Lord allows them to have" and had seemingly followed Jessa's parents– Jim Bob and Michelle Duggar— by not using birth control. Jessa's sisters Jill Dillard and Jinger Vuolo have opened up in recent years about using birth control, but Jessa has never spoken publicly about it.
View this post on Instagram
"We are not against birth control," Jessa stated in her video. "Obviously, 'birth control' is a very broad term. So, while we are not against preventing a pregnancy or spacing kids or whatever, for sure there are categories [of birth control methods] that would be morally wrong for the Christian because they would take the life of a baby that's already been conceived."
"'Birth control as in preventing fertilization' is not unbiblical," Jessa wrote as a caption on the video.
"For example, methods of [birth control] that could inadvertently allow fertilization to occur and then prohibit implantation," she wrote as another caption.
"But with that caveat, Biblically speaking, there's no category for birth control being wrong," Jessa said. "Obviously we know the truth that children are a blessing from the Lord, but, like with any blessing, it's fine to manage that. We don't have a specific number of kids that we're shooting for or anything like that. I think we just take it one kid at a time and see.
"Sometimes your hands feel full and you want to take a break for a few years and that's how it is, or sometimes you may reach a point where you feel like you're done having babies and you're going to focus on raising the babies that the Lord has given you and that's kind of our perspective on that. The past few months I've been having a lot of baby fever!"
View this post on Instagram
"But ultimately, we know that God is the giver of life, and the one who opens and closes the womb, so we may have our perfect plan for perfect spacing [between kids] but it doesn't always work out like that."
You can watch the first video– which contains the pregnancy announcement and the birth control talk— below.
RELATED STORY: Jinger Vuolo Talks About How the Duggars Feel About Her New Beliefs; Looks Back On Her Family's "Crazy" Modesty & Courtship Rules
(Photos: YouTube, Instagram)