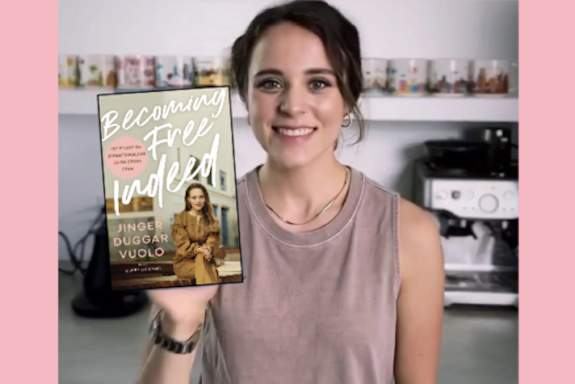 Jinger Vuolo's new book, Being Free Indeed, is about to be released, and now the former Counting On star is blasting the beliefs she grew up in, stating that Bill Gothard's Institute in Basic Life Principles (IBLP) is cult-like and fear-driven.
"The teaching I grew up under, it was harmful. It was damaging, and there were lasting effects…people are still stuck in this," Jinger told People magazine in a video chat interview this week. "I want to be vulnerable to share my story and hopefully it will help even just one person to be free from this."
Jinger– who got her start on 19 Kids & Counting— still has family who belong to the IBLP (including her parents Jim Bob and Michelle Duggar), but that has not stopped her from speaking out against the religious organization.
"I grew up under some harmful teaching that really threatened me to be fearful, confused about who Jesus was, and threatened me really to leave Jesus," she told the magazine.
Jinger said she was already starting to "come out" of the IBLP teachings around 2017. After attending an IBLP conference around that time, Jinger said her eyes were really opened to what was going on in the organization.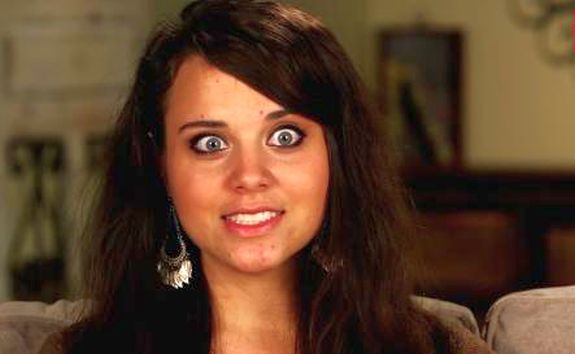 "When I went back into that setting, it really broke my heart to see people who were still there and believing all of these things, and [seeing] how damaging it was to their lives. People were leaving Christianity all together, leaving the Bible all together because they were just so confused by this teaching. And that's really what drove me to write this book," Jinger said.
"The [IBLP] teachings in a nutshell is based on fear, superstition and really leaving you in a place where you're like, 'I don't know what God expects of me. He could be pleased with me one day and angry at me the next'…it was so confusing. The fear kept me crippled with anxiety, not sure where to turn."
Jinger told the magazine that she's so much happier now than when she was stuck in Gothard's teachings.
"I just feel every day that I'm just so grateful to not be so bogged down by fear and superstition, and thinking that God's out to get me for no reason. It has been so freeing."
On how her family feels about her leaving the IBLP & going against the Duggar standards: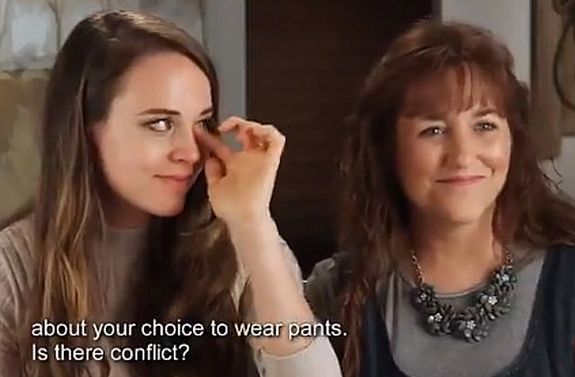 Most of the Jinger's family presumably still follows Gothard's teachings, which has made it difficult for Jinger at times.
"We've just sought to talk about those things and, at times, agree to disagree," she said of her parents and siblings who still subscribe to the IBLP standards of modesty, courtship, etc.
(On Wednesday, Jinger posted about her interview with People on her Instagram account. While her sister Jill Dillard praised her— as did her cousin Amy Duggar— in the comment section, most of the other Duggar family members did not "like" the post or comment on it. Jinger's aunt Deanna and brother James did "like" it though, in case you care.)
View this post on Instagram
On her feelings on her disgraced brother Josh: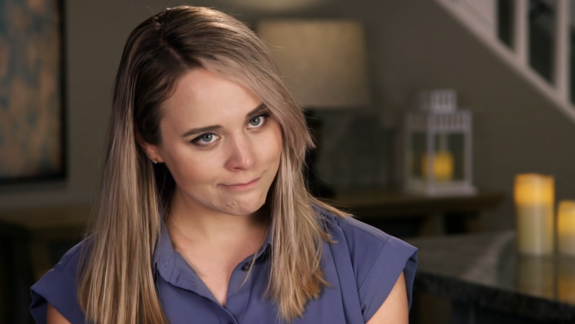 Jinger said that she hasn't spoken to her oldest brother Josh (who is currently in federal prison for receiving child sex abuse materials) in more than two years.
"I don't have any desire to talk to him," Jinger said.
"It's so heartbreaking to see the decisions my brother Josh has made," she added. "My heart just really breaks for the victims and their families and all that they've been through. I just pray that Josh will genuinely change one day and come to know Christ for who he is and repent."
Jinger said that she is always open to help Josh's Anna and their seven kids.
"I just know that they've been through so much and I am just always here for them whenever they need help," she said.
On looking back on her family's strict rules for modesty, courtship & more: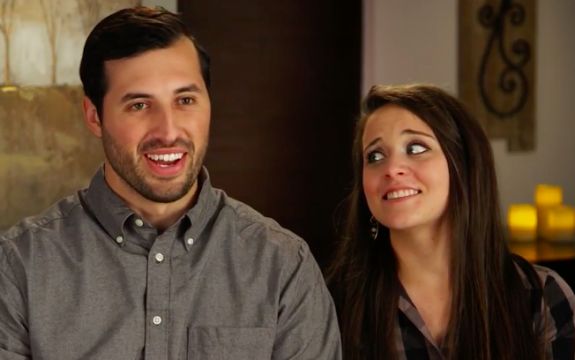 Jinger said that entertaining the idea of going outside her family's strict modesty standards, or even listening to music with drum sounds in it, made her worry that God would harm her. She was also afraid that having friends who were outside of her "bubble" and did not subscribe to Gothard's teachings could "bring harm on me."
Jinger says that she now thinks the Duggars' very strict courtship standards are ridiculous.
"I could be so consumed with [courtship], with having a chaperone, with not kissing before you're married, and not holding hands before you're engaged, all of these things that I had set up for myself that now I kind of laugh at, honestly," she said. "Like, that's so crazy that I used to believe that was the only way to have success in life."
On her current feelings about drinking alcohol: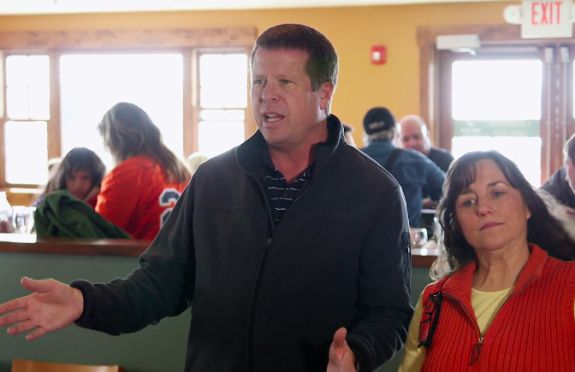 The Duggars have long professed that they do not drink alcohol of any kind (although Jinger's sister Jill Dillard now enjoys a good cocktail when she wants). Jinger stated that she realized that the Bible never actually says that it's wrong to drink, despite what her family has always told her.
"The Bible's very clear about drinking," she says. "It simply says that alcohol is not a sin. Jesus made wine at a wedding! Also, it does say that drunkenness is wrong and it's harmful to so many people, so I see that balance."
Jinger says she still refrains from drinking, however, "I don't have a problem with other Christians, it's their liberty to drink if they so choose."
On using birth control:
For years, the Duggars have preached that they let God choose how many children they will have, bucking any sort of birth control methods.
"Birth control, that's something I always thought was totally wrong," Jinger said. "I just no longer see it as that. So, yeah, I definitely have changed."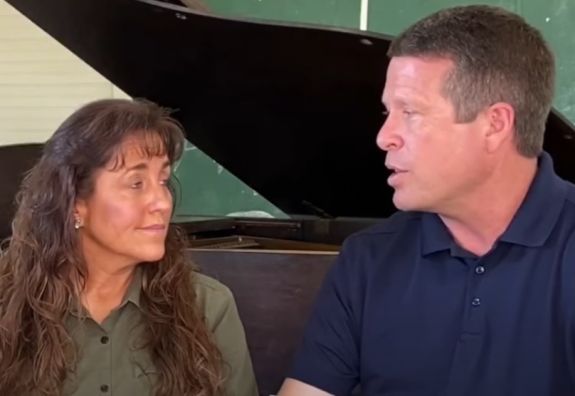 On why she's choosing to keep her kids out of the public eye:
Jinger's parents made the choice for her to become a public figure, but she says she wants to give her two daughters the ability to choose for themselves.
"One thing we have decided to do is to keep our girls out of the public eye," she said. "I'm still in the public eye and just always have been but I want to let them make that decision one day. If they want to go into acting one day, whatever they want to do, that's their choice. They can be in a public space.
"I just want to give my kids the best life possible, so it will probably look different than my upbringing did," she added.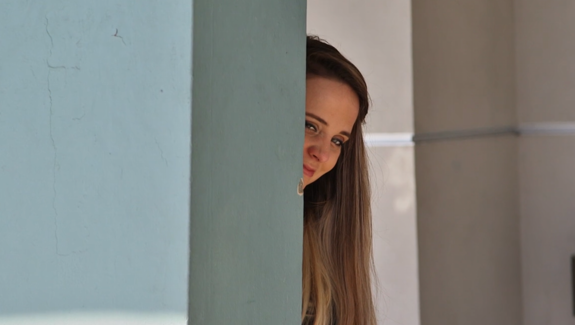 Unlike her parents– who discouraged higher education for their kids— Jinger said she will encourage her daughters to go to college if they want to.
"If they want to go to college, do that. [I want to] encourage them in learning and studies and see what career they may want to do. I'm good with that. And that's different than the setting [I] grew up in.
To pre-order Jinger's book using The Ashley's Amazon Associates link, click here!
You can watch Jinger's full interview below!
RELATED STORY: Jinger Vuolo Calls Writing New Book the "Hardest Thing" She's Ever Done; Her Sister Jill & Cousin Amy Applaud Her While Rest of Duggar Family Stays Silent
(Photos: TLC; YouTube; Instagram)