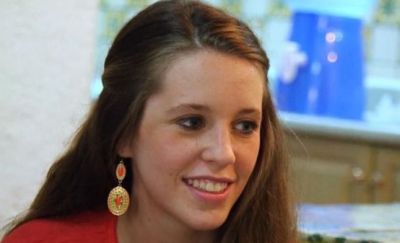 It was the pina colada slurp heard around the (Fundie) world!
Jill Duggar Dillard recently shocked her fellow Fundies— and a bunch of Counting On fans— when she posted a photo to her Instagram account of herself enjoying an alcoholic drink while out on a date with her husband Derick. Jill even made sure to let curious fans know that the drink was not a virgin.
In a new interview with People magazine, Jill explained why she's now OK with drinking alcohol, despite her family being very against it. Jill—- who, along with Derick, has been somewhat estranged from the Duggar Clan, mainly her dad Jim Bob Duggar, for over a year— stated that she will continue to slug down drinks as she pleases, despite her parents and some of her siblings disapproving of the behavior.
"Growing up, the whole idea of drinking was not encouraged," Jill told the magazine. "I know my parents would not be happy with it, and I know that my siblings, some more than others, would probably have an issue with it. Other ones would probably be like, 'Whatever's good for y'all, that's fine. Live your life.'"
Jill said that, although she knows some of her family members disapprove, no one has had the guts to talk to her about it.
"So far nobody's said anything to us about it," Jill said.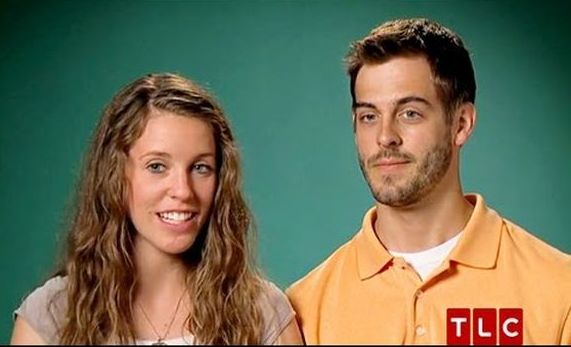 Jill also explained that, despite the Duggars being against it, alcohol is not banned in their religion. (Her pina colada post garnered her plenty of negative comments, with some people telling her they were "disappointed" that she chose to drink, while others stated that they felt she was setting a bad example for other Christians.)
"We have boundaries," she said. "In our faith, we believe like we're not supposed to get drunk. So, with drinking, it's not like we're just like going crazy. It's more socially here and there, or at home, for a date or something."
In addition to drinking, Jill has also bucked her family's traditions in a variety of other ways over the last few years. She cut her long hair, started to wear pants and sent her son to public school (instead of homeschooling). Jill and Derick have also stopped filming for the family's TV show 'Counting On.'
In the interview with People, Jill talked about the metamorphosis she's gone through recently, and stated she's fine if anyone— fans, parents, siblings included— don't approve.
"I think we've grown a lot as a couple, and I'm okay with people not being okay with it," she said.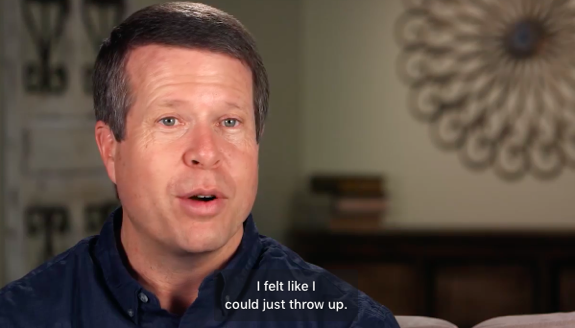 "Sometimes it's a good thing. I'm very much a people-pleaser, so not doing something because I was afraid of what other people would think. Or keeping my opinion quiet because I don't want to have to worry about conflict. The journey that we've been on as a couple, we're being better about having boundaries and our own family life."
"We're okay with letting people see more of our life, and our journey," Jill added. "Just being at a healthier place and realizing that it's okay to be transparent. It's been really good."
Jill even showed off her sense of humor after her pina colada post caused so much hubbub. In the caption of a photo of her and Derick holding coffee, Jill joked that people suddenly were taking interest in what drinks she consumes.
"Oh, and since it seems y'all are interested in my choice of drinks recently (lol recent post)…yes, this was a REGULAR coffee (I.e. full caf) white chocolate mocha with coconut milk," she wrote.
RELATED STORY: 'Counting On' Star Jill Dillard Posts Photo of Herself Enjoying Alcoholic Drink; Gets Both Praise & Hateful Comments for Not Acting "Like a Christian"
(Photos: TLC; Instagram)