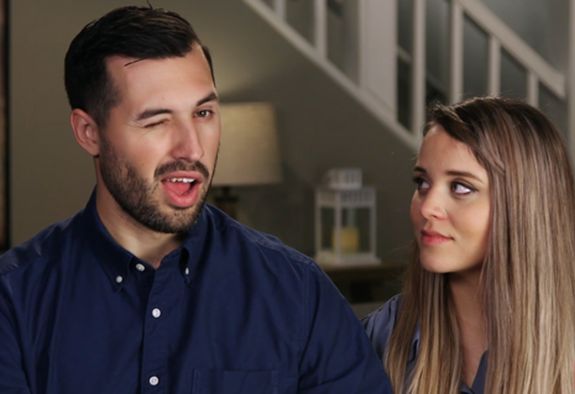 After Jinger Duggar Vuolo announced last month that she has written a book about her life growing up in a Fundie family, and the fear she had due to the Duggars being part of the Institute in Basic Life Principles (IBLP) religious organization, fans were hopeful that they were finally going to get a tell-all account of what life inside the Duggar home was really like.
However, in a new video released on Monday, Jinger clarified that her upcoming book, Becoming Free Indeed, is about her personal battle with the religion she grew up in. While Jinger calls the book "challenging" and "emotionally exhausting" to write, she makes it clear that this is "not a tell-all book about my family."
"This has been the hardest thing I've ever had to do, but I think it's the most important," the Counting On star says.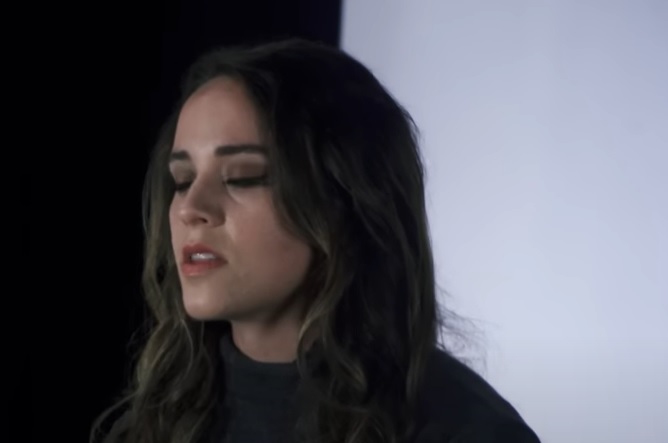 Jinger claims that, while the book is not just a tome of Duggar tea, it has been the "most-challenging" book she's written to date. (She and her husband Jeremy have written several books, and, years ago, Jinger and three of her sisters wrote Growing Up Duggar together.)
"It is my story, my journey of disentangling faith from fear," she says.
"The process has been more emotionally exhausting than I thought it would be, and it's been tough because it's so personal," she said. "At times I wondered if I should even write it. But I know it's necessary and I'm thankful God has given me the strength to finish it.
"This is a book about me and my spiritual journey," she says. "It is the story of my faith and how I've had to figure out what I believe and why I believe it."
Jinger goes on to tell us that she got the idea to write her book in 2017, one year after she married Jeremy Vuolo.
Jinger states that she and Jeremy had gone to an IBLP conference in Big Sandy, Texas, that year. While in Texas, Jinger says she saw a lot of people she had known all her life, but noticed that a lot of the "regulars" were not present to listen to another year of Bill Gothard's "teachings."
View this post on Instagram
"In the coming months and years, I'd start to hear stories of those friends and I'd find out that some of them no longer wanted anything to do with Christ or Christianity," she said. "They had rejected everything they'd been taught about God, the Bible and the Christian faith."
Jinger said that, while she's still a Christian, she now rejects much of the teachings that were drilled into her as a kid by Bill Gothard, the IBLP and her parents.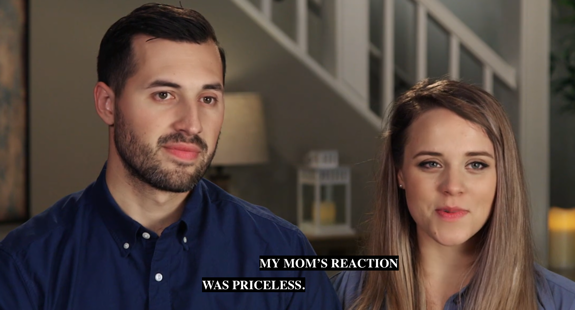 "My faith is still intact but it has changed," she said, adding that she did not want to leave Christianity entirely as some of her old IBLP friends did. "I've been disentangling it. My new book, Becoming Free Indeed, is that journey. My journey of discovery, disentangling and my journey of faith."
Jinger (who almost certainly did not learn the word "disentangling" from the homeschooling lessons of her mom Michelle Duggar), claims her new book contains "stories that nobody saw while the TV cameras were rolling" during the years the Duggars filmed their TV shows, 19 Kids & Counting and 'Counting On.'
"I share these stories because I want to be an encouragement to any of you who may be struggling to work through what you were taught, while still loving Jesus," Jinger says.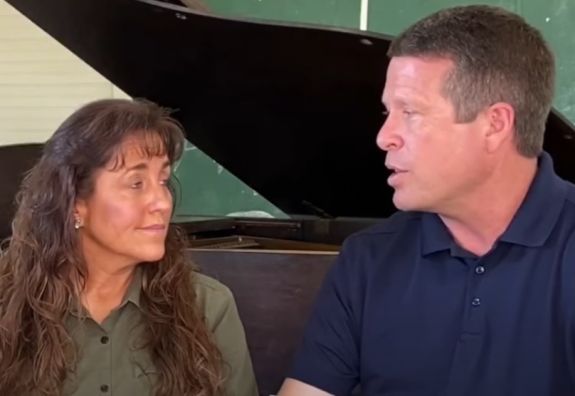 Jinger said that she also wants to connect with other survivors of Bill Gothard and his IBLP cult.
"If you've been hurt by the teachings of Bill Gothard, or any religious leader who claimed to speak for God but didn't, I wrote this for you," Jinger said. "When you grow up in a tight-knit community where everyone believes the same things about everything, it can be hard to even consider the possibility that what you were taught may have been wrong…
"This book is an invitation into my life, so you can see through the highs and lows, through the good and the difficult and through the changes in what I believe and how I live," she says.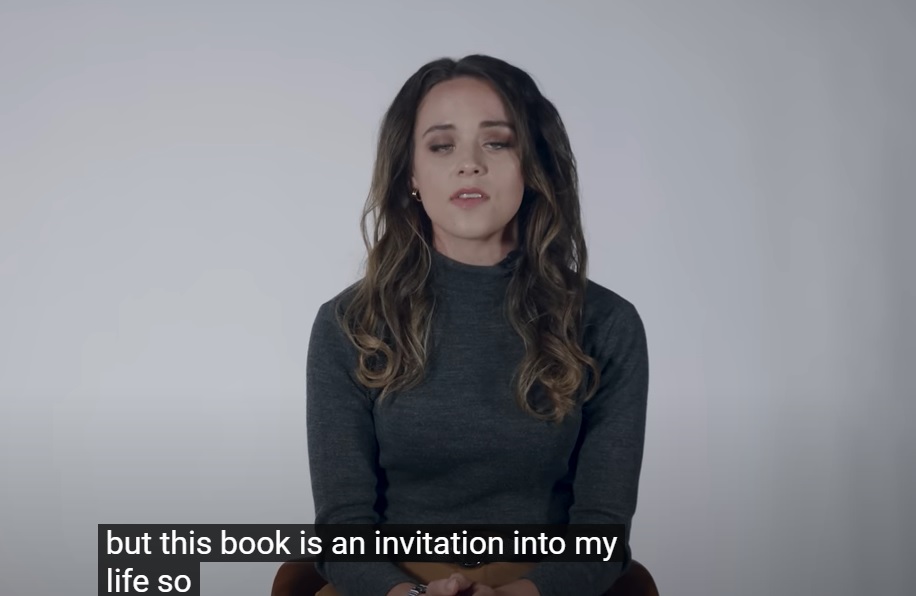 According to the Amazon pre-order page for Being Free Indeed, the book will also address Jinger's parents' demands that she and her siblings eagerly submit to what the IBLP calls the "Umbrella of Authority," which states that "any disobedience of parents would place her outside God's protection." Other topics to be addressed include the Duggars' modesty standards, and the requirement that Jinger "courted" in lieu of dating.
"When Jinger Duggar Vuolo was growing up, she was convinced that obeying the rules was the key to success and God's favor," the book's Amazon listing states. "She zealously promoted the Basic Life Principles of Bill Gothard… She believed this level of commitment would guarantee God's blessing, even though in private she felt constant fear that she wasn't measuring up to the high standards demanded of her."
After Jinger posted a clip of the video to her Instagram, she received support from her sister Jill Dillard and cousin Amy Duggar, both of whom have spoken out against the Duggars.
View this post on Instagram
"Proud of you sis and following God's leading in your life!" Jill wrote. "Look forward to reading the book!"
"Love that you are speaking YOUR truth. I'll always support you and love you," Amy wrote.
Interestingly, no other members of the Duggar family (or extended family) "liked" Jinger's post on Instagram or commented on it as of press time.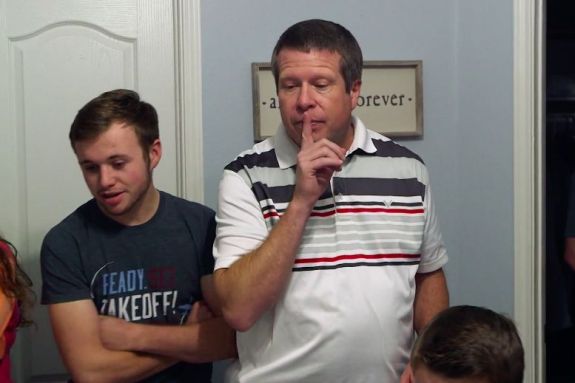 Jinger's book will be released on January 31, 2023. You can use The Ashley's Amazon Associates link to pre-order it.
Watch Jinger's video below!
RELATED STORY: Amy Duggar Calls Out Duggar Family For Turning a Blind Eye to Josh Duggar's Crimes: "How Can So Many [of You] Stay Silent?"
(Photos: YouTube; TLC; Instagram)