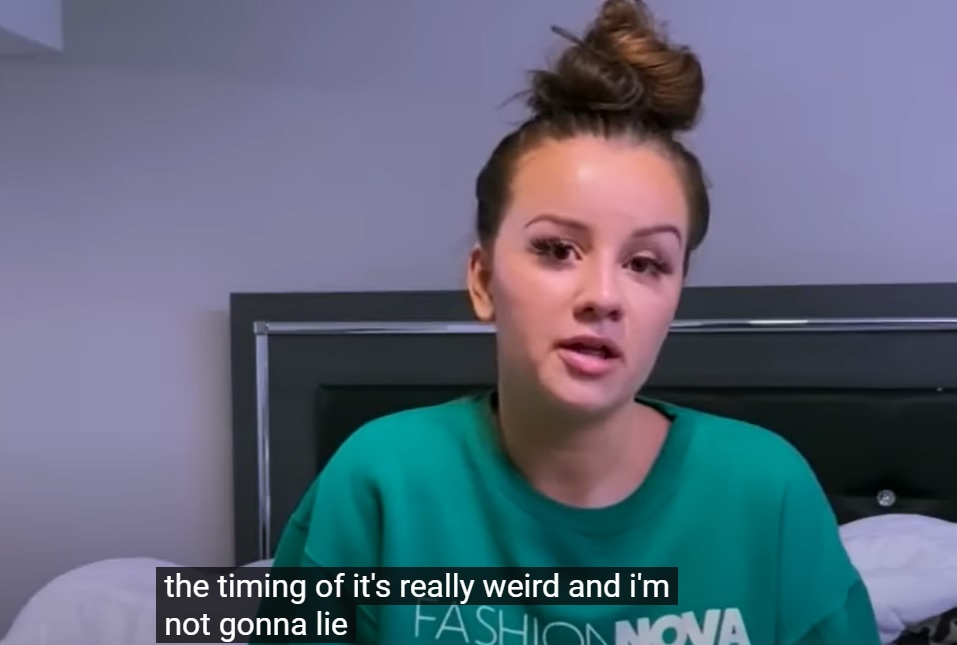 From starting a fire to starting a new fling, it's been another busy week for the stars/former stars of the Teen Mom franchise! In an effort to bring you up-to-date on the latest Teen Mom OG, Teen Mom: Young & Pregnant and Teen Mom 2 news, The Ashley brings you the Teen Mom News Pile.
Here are some of the major (and minor but interesting) 'Teen Mom'-related things that happened over the last few days…
Farrah Abraham lights her own apartment on fire…and then trashes the apartment complex on Yelp.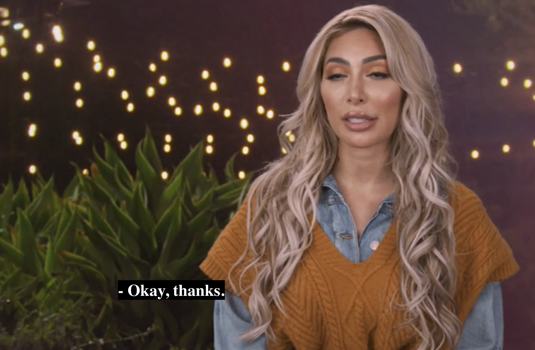 Former 'Teen Mom' Farrah Abraham ignited her Austin, Texas, apartment after leaving a lit candle unattended overnight on her patio.
According to The Sun, the Austin Fire Department responded to a fire at Farrah's home at 12:30 a.m. back in September, after a candle on Farrah's patio fell over and caught a chair on fire.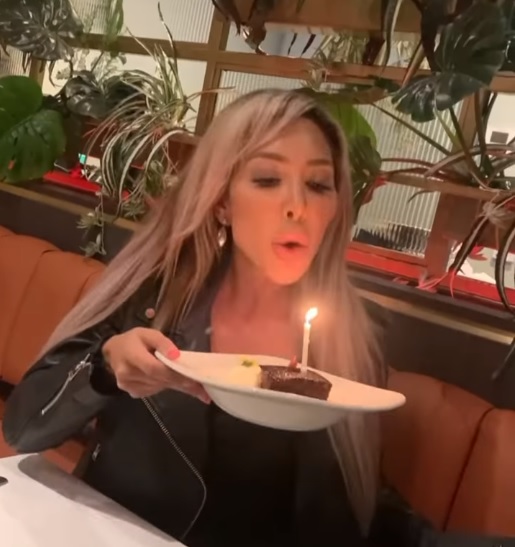 Farrah had reportedly gone inside and fallen asleep at the time of the incident. Her 13-year-old daughter, Sophia, was also inside the apartment at the time, but neither were hurt.
"[Farrah's] patio furniture caught fire and set off the sprinkler systems, the fire department was called, and part of the building was evacuated at approximately 12:30 a.m.," a source told the site.
Farrah had only moved into the building a month before the fire occurred.
Farrah immediately took responsibility for her actions and remedied the situation…Haha– just kidding!
This is Farrah, so, naturally she took to The Interwebs to leave one of her infamous Yelp rants, bashing the apartment complex with some harsh (and poorly worded) reviews, which have since been deleted.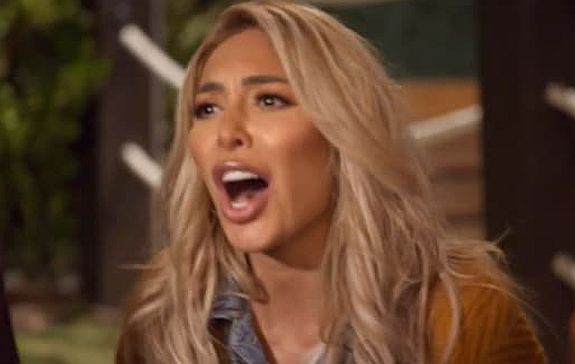 According to Starcasm, Farrah strung together some words for her first negative review on September 14, just five days after she caused the fire. In addition to leaving a one-star rating for the building, Farrah claimed "the staff" did not do their "due diligence." She slammed the apartment for various issues including "horrible" cleaning and maintenance and slow Wi-Fi. According to her review, Farrah was forced to "babysit maintenance since they couldn't use their two hands."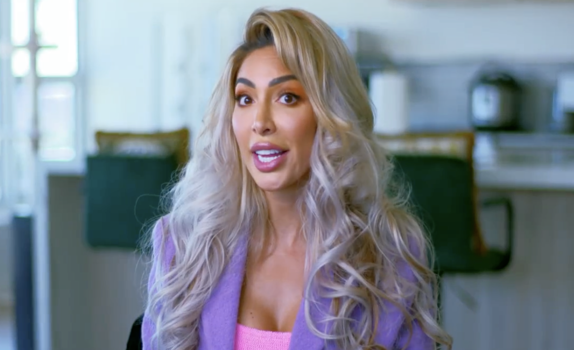 With the classic "Farrah Speak" word salad style the reviews were written in, Farrah somehow managed to confuse even The Ashley— who is fluent in "Farrah Speak"— on what the hell she's trying to say.
"I wish this building all the best because it needs the best to upkeep the bones of the new building, the cleaning and support to residence needs an exception amount of training," Farrah wrote. "No one should … be treated like this or disrespected in their home. 2022 lives by better work ethics, equality and inclusion then this building provides."
In a follow-up review, which was also deleted, Farrah called out an employee by name and accused the individual of being unable to "manage a beautiful property nor be honest or respectful to top residence."
(Apparently Farrah considers herself "top residence" and does not feel that this employee treated her as such.)
Further in the review, Farrah called out another employee, and claimed to be the victim of "hate crimes" and discrimination."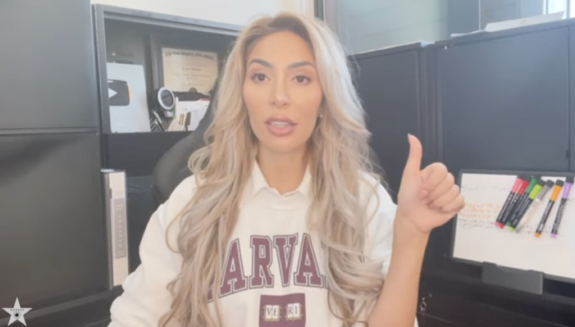 She also took issue with maintenance not replacing the fire sprinkler in her apartment. That's right, the very same sprinkler that went off after she lit her apartment on fire.
This is just one of many apartment complexes that Farrah has left bad reviews for on Yelp. In February, Farrah slammed a complex she lived in while in LA, claiming there was no hot water (though she says the complex still felt that "it was ok to charge me 14k a month for lack of habitat".)
Other complaints were that there were no "electrical" car chargers, and small, "AWFUL" laundry machines that were below what Farrah expects when paying "$14,000 a month in rent." (According to The Sun, though, Farrah's apartment actually cost $4,000 a month, not $14,000.)
She also reported that there was a person in the complex who said he was terrorist (as you do), and no one did anything about it.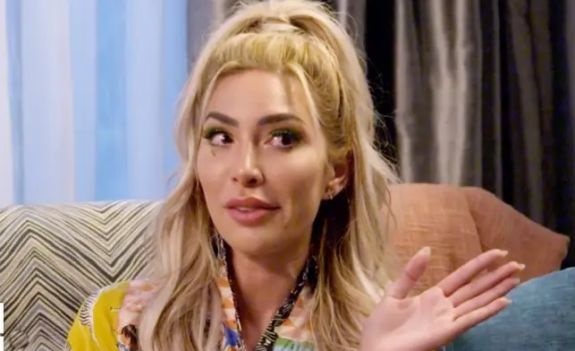 Click here to read another one of Farrah's infamous Yelp reviews!
Kayla Sessler's mom confirms Kayla & Luke Davis aren't together; Kayla debuts her new man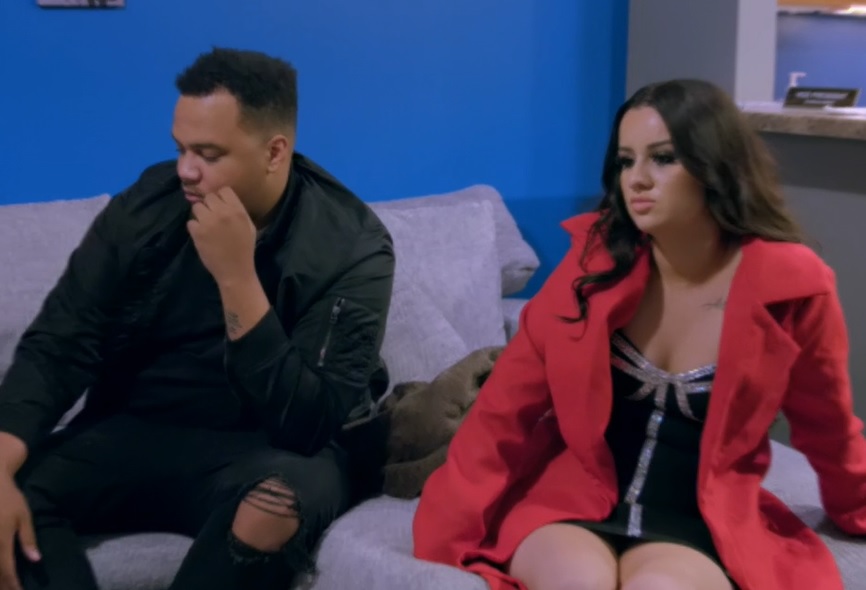 Kayla and Luke are officially over!
Kayla's mother, Jaime Szot, finally confirmed what fans have been speculating for months: that Kayla and Luke are no longer together. She also confirmed that the once-engaged couple is now living in separate places.
In an Instagram Live session on Saturday, Jaime answered fans' questions, including a question regarding the current status of Luke and Kayla.
"Kayla and Luke are not together. They're living in their own places," she said, adding that, up until recently, Kayla, Luke and the kids had all been living with her.
"They all just moved out of here. Finally! Everyone's gone!" she said.
Kayla announced that she and the kids had just moved into a new place last week. However, she did not answer fans' questions at the time whether Luke moved with them or not.
It appears that Kayla is not exactly sitting in her new place, pining for Luke. In fact, on the same day her mom made the announcement about her and Luke being over, Kayla debuted a new man on her Instagram Story. She posted several photos of new man on Instagram, which showed him in front of a car and then in bed…as you do.
View this post on Instagram
According to the TeenMomFanz Instagram account, Kayla's new, um, "friend" is named Justin and he's 21 years old.
View this post on Instagram
Luke— as well as his very outspoken mother Noopie— have yet to comment publicly on Kayla going public with her new boytoy.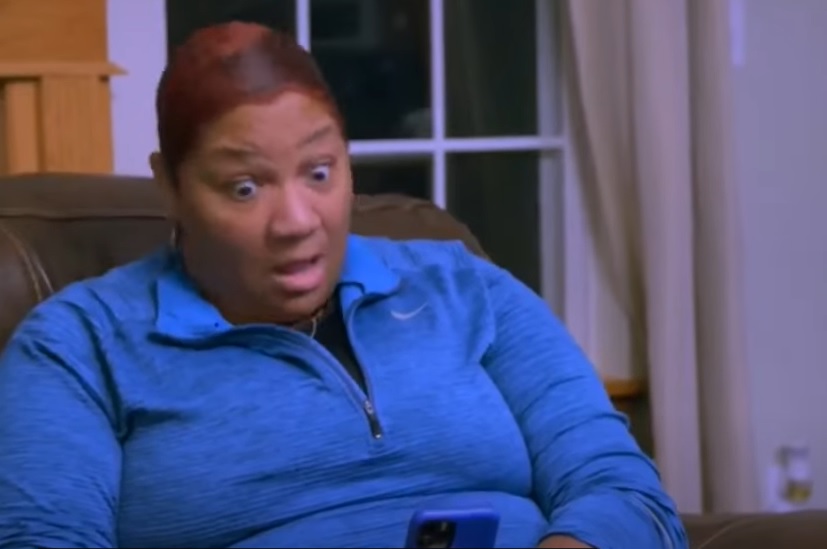 UPDATE! Over the weekend, Kayla answered some questions about her new boo, as well as how her co-parenting with Luke is going now that they're no longer together.
She confirmed that the man in the photos is, indeed, her boyfriend, and that they've been "a thing" since August. As for her breakup with Luke, Kayla stated that they "had a lot of problems, more than y'all know."
"During [Teen Mom] Family Reunion [Season 2] I let you guys know something that's been weighing on me heavily for years," Kayla wrote. "We are better as friends."
She said that Luke knows about her new boyfriend, and he gets along with Luke. Kayla also stated that Luke still spends time with her son Izaiah. (Luke and Kayla share daughter Ariah, but Luke is not Izaiah's biological father.)
"Of course [Luke sees Izaiah]," Kayla wrote. "Nothing's changed. That's his son."
Mackenzie McKee is running the NYC marathon to promote Type 1 diabetes awareness.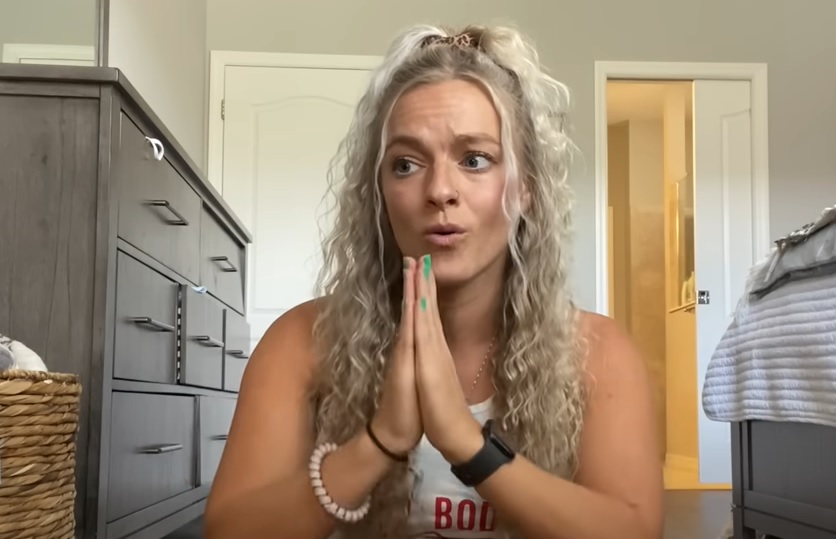 Former 'Teen Mom OG' star Mackenzie McKee will put her Body by Mack to work this weekend when she takes part in the New York City Marathon.
The mom of three told People she decided to run the marathon to raise awareness for people living type 1 diabetes– something Mackenzie has lived with since she was in middle school.
"I've trained so hard for this and I'm getting super emotional," Mackenzie wrote on Instagram. "Thank you @beyondtype1 for raising awareness on this. I'm running all 26 miles this weekend for every type 1 out there. This is for you!"
View this post on Instagram
Mackenzie has been preparing and training for the run with Beyond Type 1, an organization with a focus on education, advocacy and the path to a cure for type 1 diabetes. Along with Mackenzie, Beyond Type 1 has a team of 50 runners taking part in Sunday's marathon– one being Mackenzie's sister Whitney, who was diagnosed with type 1 diabetes within the last year. (Mackenzie and Whitney's dad, Brad Douthit, is also a type 1 diabetic.)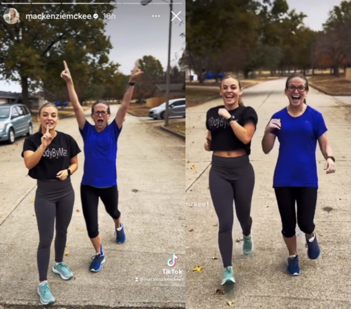 While Mackenzie will be running to raise awareness this weekend, she said she's also running the marathon as a way to honor her mother, Angie Douthit, who passed away in 2019 from cancer.
"When my mom got sick, she was going to run a half marathon with my sister," Mackenzie said. "And I was like, well, she can't now so I'll run it with you. And then I caught the running bug. So I've done three half marathons and I told myself, that's my limit. I'll never run a full [marathon]."
Mackenzie said her mom and sister always dreamed of running the NYC or Boston Marathon, but considered it a "dream tucked in the back of their head," as the races are not only pricey, but require participants to qualify. However, Mackenzie said she and Whitney will now have the chance to live out their mom's dream.
" … it's a very emotional experience for us," she said. "And also, I'm not around a lot of type 1 diabetics, so getting to meet 50 other people in America who have a passion for living healthy and living with diabetes, it's really exciting.
"And I just know that crossing the finish line is going to be one of the most emotional experiences ever," she added.
Malorie Beaver explains why she chose such an, um, "unique" name for her unborn son.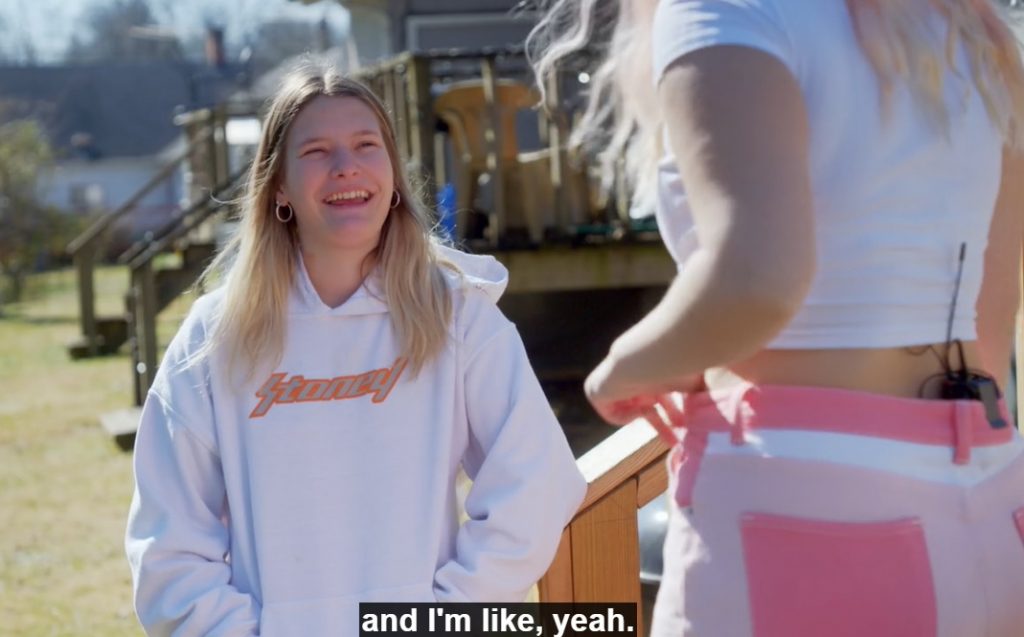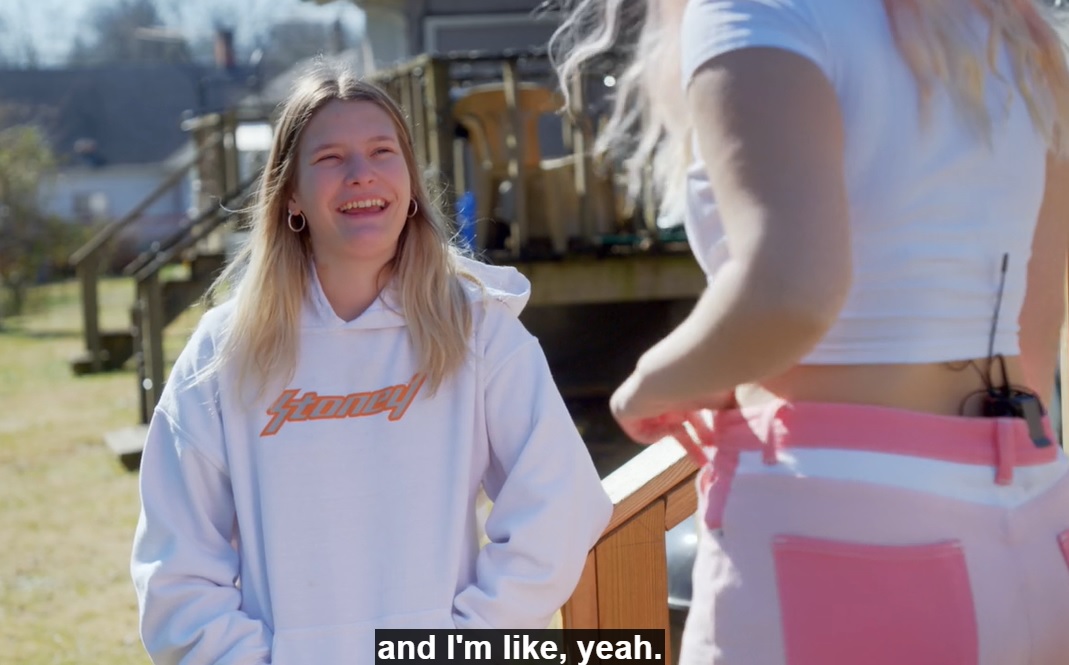 Malorie Beaver–- the sister of 'Teen Mom: Young and Pregnant' star Rachel Beaver–- is currently expecting her second child and she wants to make it very clear that her unborn son's moniker is intentionally unique.
Mal recently stated on Instagram Stories that she has rightfully received a lot of criticism for selecting the name Ascecieus Seagran for her baby.
The Ashley will give you a moment to let that name sink in…
Malorie fired back at the critics and provided a much-needed lesson on how the hell she plans to pronounce this kid's name.
"Since people are still confused as to how to pronounce Ascecieus's name: Ace-sea-us," she wrote.
She then proceeded to explain that she basically created the name herself by mashing together her favorite anime character's name and the name Odysseus (as you do).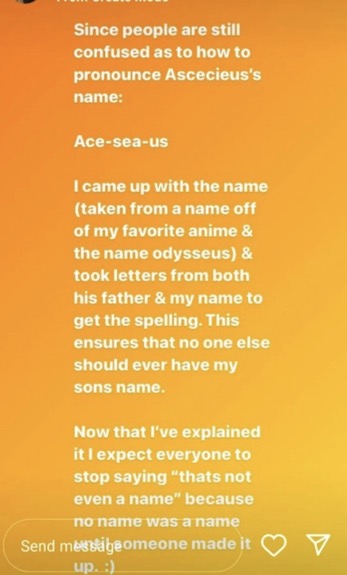 "I came up with the name (taken from a name off of my favorite anime & the name Odysseus) & took letters from both his father & my name to get the spelling."
According to Malorie-– who will be welcoming this oddly-named bundle of Beaver with her boyfriend Achilles Crowe–- said that picking a unique name "ensures that no one else should ever have my son's name."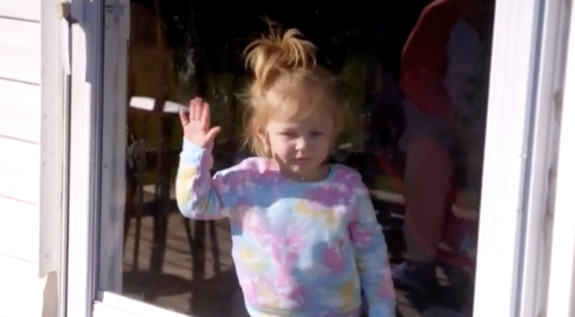 Malorie also noted that people can stop telling her Ascecieus isn't a name because "no name was a name until someone made it up."
She then explained why she is giving Ascecieus the middle name of "Seagran." When The Ashley posted about the name previously, many fans assumed that Malorie was using the name as a tribute to Seagram's, a company that makes gin and fruity wine coolers. Malorie assured fans that she did not choose the name because of the alcohol brand.
"As for his middle name Seagran, it has absolutely nothing to do with alcohol & was taken from the name 'Seigrain,'" Malorie revealed. "I love the ocean & thought the name Seagran was fitting."
(After a Google sesh, The Ashley found out that "Siegrain" is actually an anime character's alias, although Malorie misspelled it as "Seigrain.")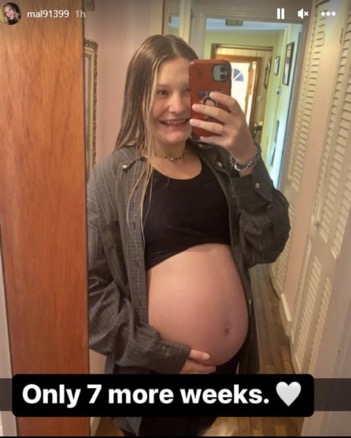 Baby Ascecieus Seagran will join big sister Emerson–- Malorie's daughter with ex-boyfriend Lane Fernandez, who passed away earlier this year.
To catch up on more recent 'Teen Mom' news, click here!
(Photos: MTV; Instagram)