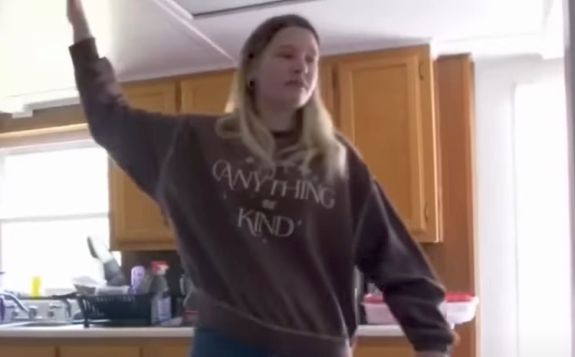 From spilling Reunion details to spilling the odd name of a future child, the stars of the Teen Mom franchise (both past and present) have been keeping themselves busy lately! In an effort to keep you up-to-date on the latest Teen Mom OG, Teen Mom: Young & Pregnant and Teen Mom 2 news, The Ashley brings you the Teen Mom News Pile.
Here are some of the major (and minor but interesting) 'Teen Mom'- related things that have happened over the last week or so…
Shen Williams Revealed the Two 'Teen Mom 2' Stars Who Were Nice To Her & the One Who Was "Nasty"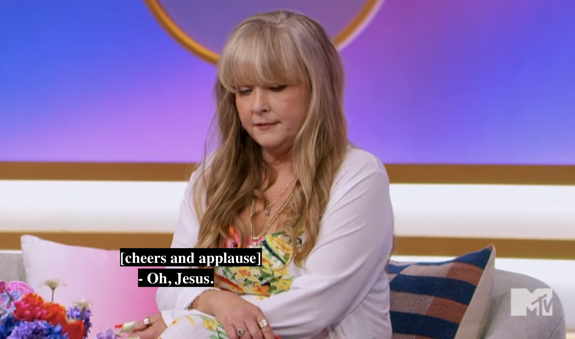 Shen spilled plenty of tea this week when she went on the Hot Tea Happy Hour podcast, yapping about her son Bar Smith's addictions and rehab stay, his wife Ashley Jones and more. One of the most-interesting tidbits that Shen revealed during her interview was regarding her experience on-set at the most-recent 'Teen Mom 2' Reunion.
When Shen was asked to name her favorite 'Teen Mom 2' stars, she stated that only two of show's cast members were nice to her when they met up at the recent Reunion: Leah Messer and Devoin Austin.
"I met [Leah] at the Reunion, and everybody else was not friendly," she said. "Devoin was extremely friendly but Briana [DeJesus] and all them? They were all nasty! But Leah gave me a hug right in that moment that was so powerful that I felt it to my core."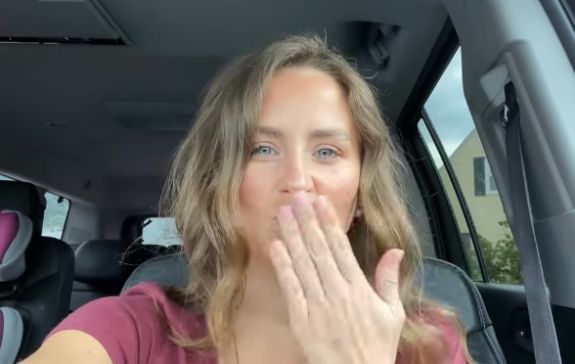 Shen then began to tear up as she spoke about Leah's kindness on a very emotional day of filming.
"And, I'll tell you, Leah has no idea what she did for me that day," she said. "Because I was so broken and felt so discarded and so hurt, and treated so badly. That hug, I needed that right at that moment…she really is who she says she is."
Shen said Briana and her family do serve a purpose for her, though.
"I gotta watch and see what stupid s**t they do!" Shen said.
Malorie Beaver Reveals the, um, Interesting Name She Has Chosen For Her Unborn Child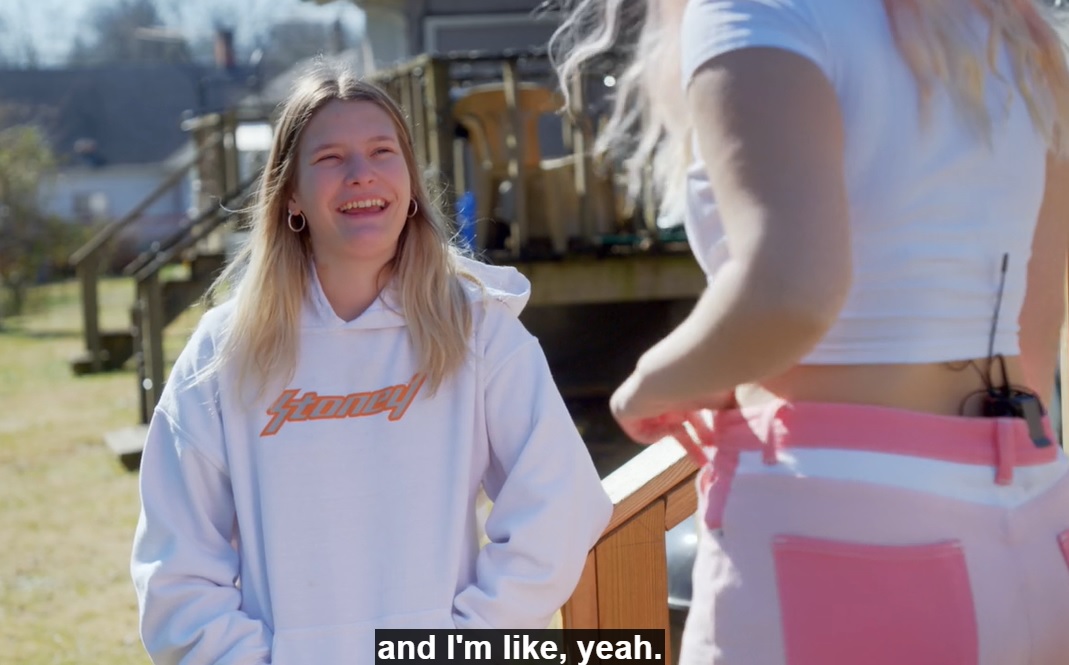 Malorie— the sister of 'Teen Mom: Young & Pregnant' star Rachel Beaver– is preparing to give birth to her second child. This week, she revealed via her Instagram bio that she and her newest baby daddy, Achilles Crowe, have already chosen a very "unique" name for their youngin.
Malorie— who announced she was pregnant with a baby boy via a a "gender reveal fireworks box" (and a screaming Mama Stephanie) video on the Fourth of July— recently made some adjustments to her Instagram bio. In the part of the bio where she states she is a mother to her daughter, Emerson Kay, she also added her newest baby's name.
"Mommy to Emerson kay & Ascecieus Seagran Storm," her bio now reads.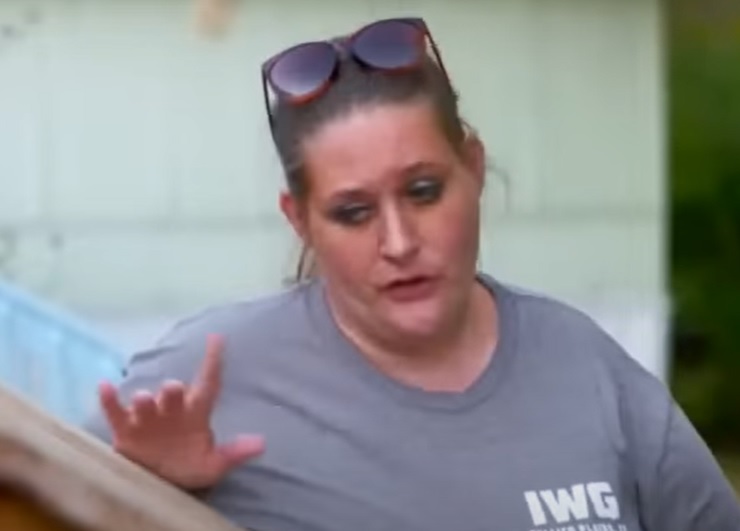 Ascecieus— which appears to be a made-up name— is pronounced "a-c-us." As for "Seagran," it is not an actual word. (It is, however, one letter off from the name of the popular alcohol brand, Seagram.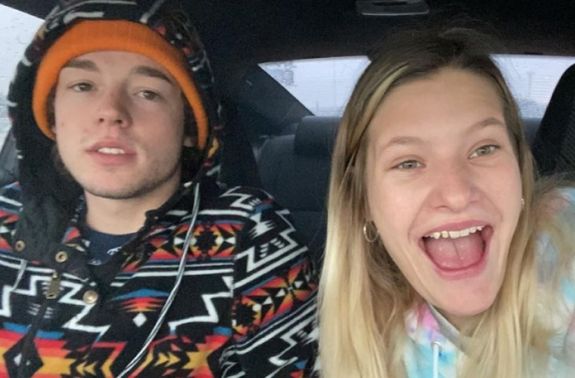 Malorie is due to give birth to Ascecieus Seagran Storm in December. This week, she paid tribute to her baby daddy, Achilles, on Instagram.
"A year ago when I met him he was a 21 year old just living his life, & he's now a father to two children, & the soul caretaker of my family," Malorie wrote. "He does all of this so I can stay home (if I choose) & take care of our littles. I never thought I would meet someone who would drop his entire life to help me build & raise mine.
"I really cannot express in words how much he has done for me & Emerson. Nor can I express how much that truly means to me. He didn't have to step up & take care of us but he did. I couldn't ask for a better future husband/father to my children. We love you more than you will ever know."
Leah Messer Slams Fans Who Say Her Fiancé Jaylan Mobley Wants to Marry Her for Her MTV Fame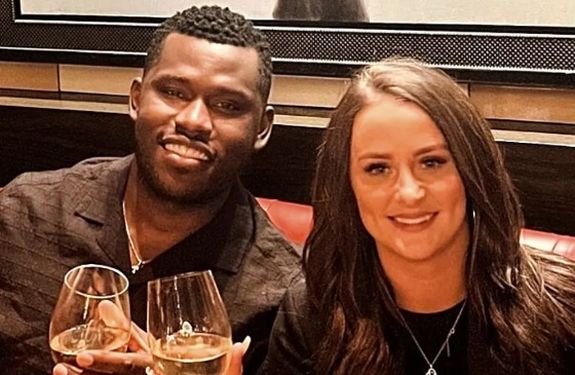 Leah is defending her man!
The 'Teen Mom 2' star recently addressed fans' accusations that her new fiancé Jaylan is only marrying her so he can latch on to her MTV fame and fortune.
"Sooo many want an opinion which is cool UNTIL you actually speak up…" Leah stated in an Instagram story posted on Monday after a fan commented wrote on Leah's Instagram post that Jaylan was only with her because she's on TV.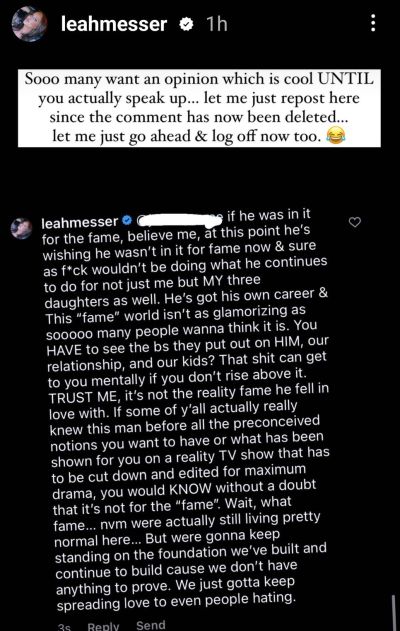 "If he was in it for the fame, believe me, at this point he's wishing he wasn't in it for the fame now & sure as f**k wouldn't be doing what he continues to do for not just me but MY three daughters as well. He's got his own career and this 'fame' world isn't as glamorizing as so many people wanna think it is."
(Jaylan is currently First Lieutenant in the West Virginia National Guard and a PhD student at Georgia Tech.)
Leah and Jaylan have dealt with plenty of nay-sayers since they began their relationship in 2021, with some fans being suspicious that Jaylan began dating Leah in order to become famous himself. The couple has repeatedly denied the accusations.
"You HAVE to see the bs they put out on HIM, our relationship and our kids? That s**t can get to you mentally if you don't rise above it. TRUST ME, it's not the reality fame he fell in love with," she wrote. "If some of y'all actually really knew this man before all the preconceived notions you want to have or what has been shown for you on a reality TV show that has to be cut down and edited for maximum drama, you would KNOW without a doubt that it's not for the 'fame.'"
Leah assured her fans that, despite being on several 'Teen Mom' TV shows, she and Jaylan are "actually still living pretty normal here."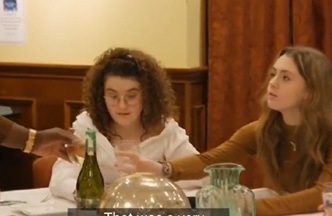 "We're gonna keep standing on the foundation we've built and continue to build cause we don't have anything to prove," Leah added. "We just gotta keep spreading love to even people hating."
As The Ashley previously reported, Jaylan proposed to Leah on August 19 on a beach in Costa Rica during the couple's one-year anniversary trip. True to form, Leah and Jaylan celebrated their big moment with one several photoshoots together.
One fan poked fun at Leah and Jaylan's ever-frequent portrait-taking, but Leah clapped right back.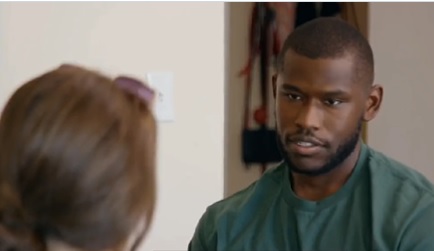 "How many photoshoots do you guys do?!" the fan asked on Instagram.
"I haven't counted but we ain't done yet girl," Leah replied. "We have so many beautiful pics for our new home!"
(Leah and Jaylan announced that they purchased a home together in West Virginia back in April.)
"When I dreamed of this moment, this is exactly what I imagined it to be," Leah said about her relationship with Jaylan. "A slow steady unconditional love, not just for me, but also for my three daughters that I cherish most in life. Thank you for everything you do for us. @jaylan_mobley We love you to the ends of the earth."
Rachel Beaver's Baby Daddy Drew Brooks Has Been Charged with Assaulting An Officer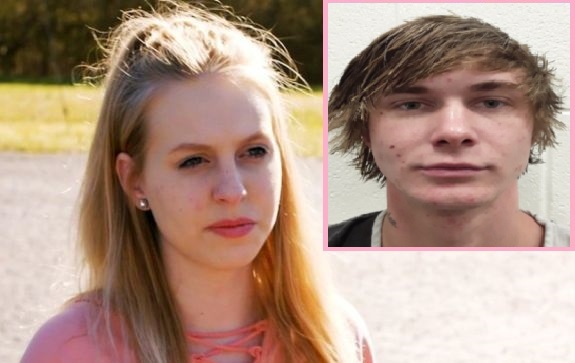 Drew Brooks, baby daddy of 'Teen Mom: Young and Pregnant' star Rachel Beaver, won't be making any appearances on MTV–– or in the Beaver dam–– in the near future, as the chronic criminal has been charged with assault on an officer.
According to Starcasm, Hazlee's father earned his latest assault charge recently when he allegedly hit a corrections officer…while he was already behind bars.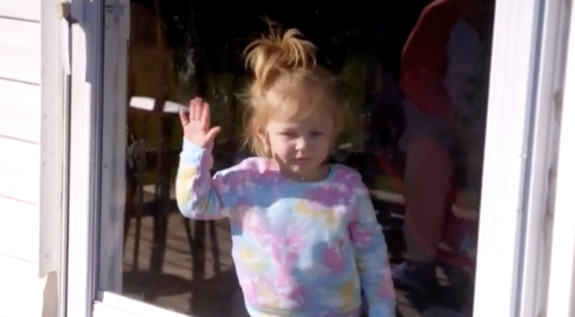 Drew was still in custody at the time of the incident after being arrested and booked July 14 on a count of "falsification of the results of a drug test." When the July 14 arrest occurred, Drew was on probation stemming from a stabbing incident that occurred in April.
Drew pleaded down from a murder charge to a reckless aggravated assault; however, court records reveal that his probation was revoked after being found guilty August 26 of the drug test falsification charge.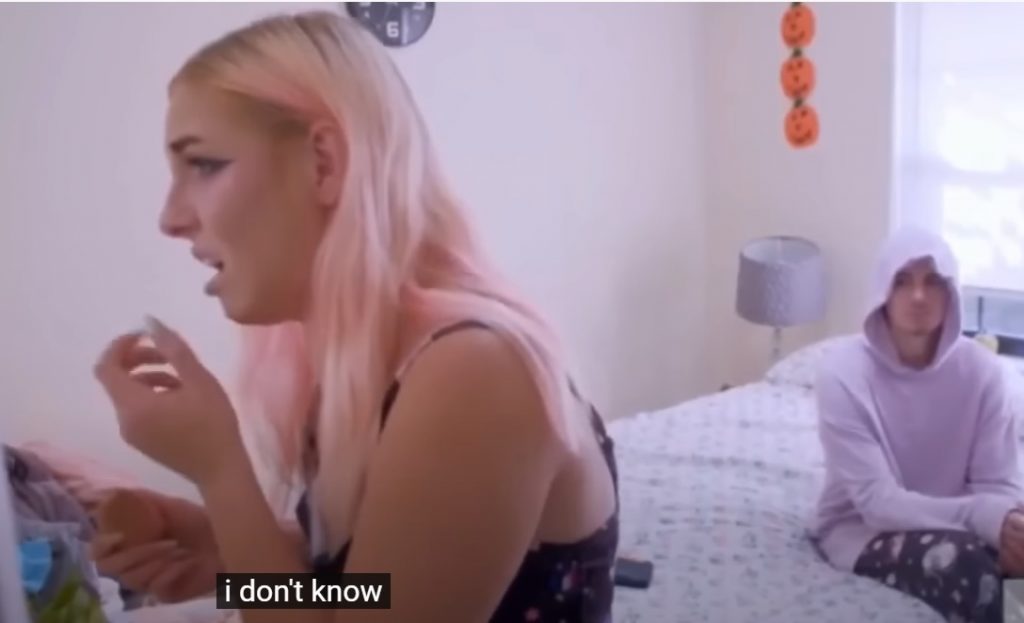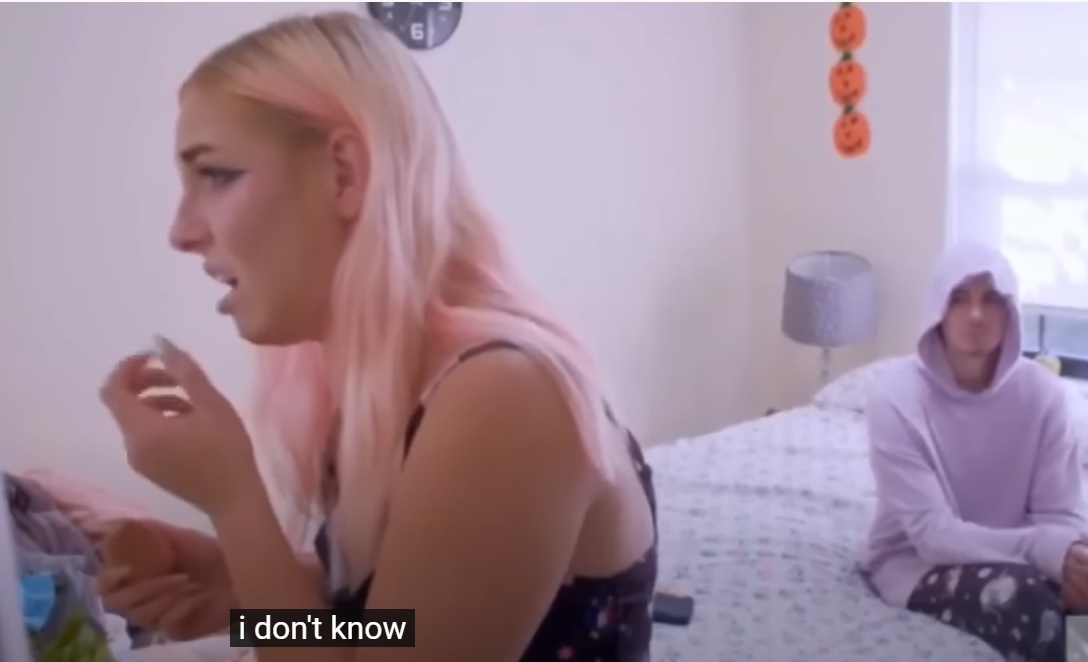 Starcasm reports that Drew–- initially sentenced to two years behind bars–- is currently serving time for the reckless aggravated assault charge, and the sentence for the drug falsification charge is being served concurrently.
A hearing for Drew's latest crime was held on September 6. The next hearing is scheduled for October 4.
After Starcasm posted about Drew's latest run-in with the law, Rachel revealed on social media that she had been unaware of Drew's new charge and had only found out about it after reading Starcasm's article.
To catch up on more recent 'Teen Mom' news, click here!
(Photos: MTV; Instagram)