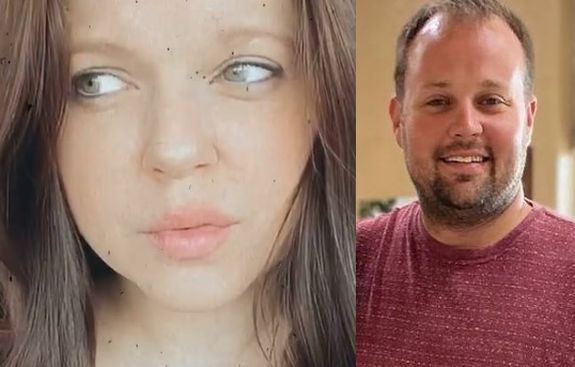 Amy Duggar King continues to speak out online about her disgust with cousin Josh Duggar following his conviction for receiving and possessing child sex abuse materials (CSAM).
As The Ashley previously reported, Amy has not only spoken out against Josh's actions, she also blasted Josh's wife Anna Duggar (as well as her aunt Michelle Duggar) online in May for not protecting the seven children she and Josh share, and even posted an open letter to Anna imploring her to leave her felonious Fundie husband in order to ensure her children's safety in the future.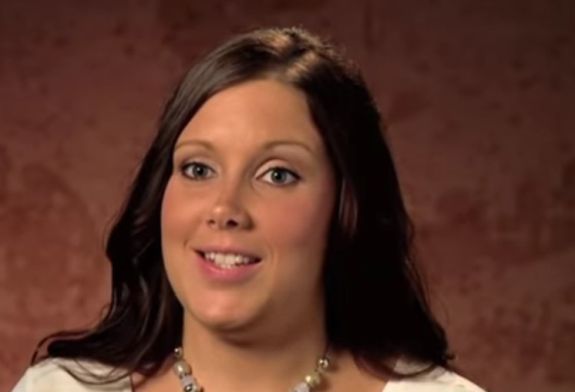 While Josh is currently serving a 151-month sentence in federal prison, Amy continues to express her frustration over the Duggar family's decision to seemingly overlook (or greatly downplay) Josh's actions and hide the full extent of Josh's early crimes against his sisters and another young girl.
On Wednesday, the Duggar cousin took to TikTok to share a quote presumably directed at her uncle Jim Bob Duggar and the other Duggar family members who have either defended or remained quiet regarding the severity of Josh's crimes.
"Sometimes, not saying anything can be quite telling," the quote read.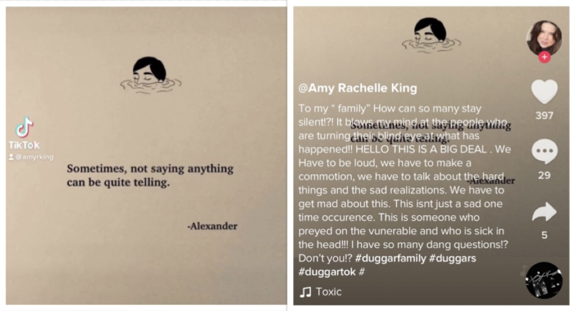 Amy went on to confirm in her caption that the message– accompanied by the song "Toxic"– was, in fact, directed towards the Duggars.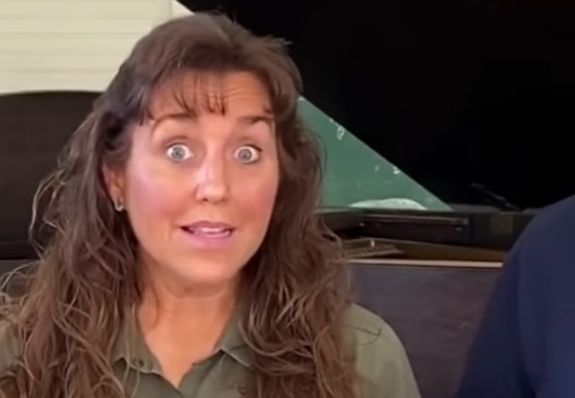 "To my 'family' How can so many stay silent!?!" she wrote in the caption. "It blows my mind at the people who are turning their blind eye at what has happened!! HELLO THIS IS A BIG DEAL. We Have to be loud, we have to make a commotion, we have to talk about the hard things and the sad realizations. We have to get mad about this.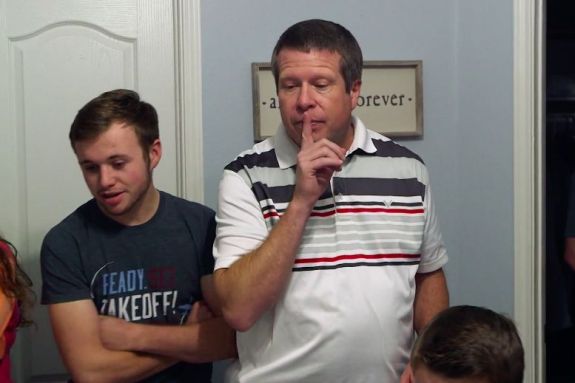 "This isn't just a sad one time occurrence," she continued. "This is someone who preyed on the vulnerable and who is sick in the head! I have so many dang questions!? Don't you!?"
Many of the comments Amy received on her post were from people asking similar questions of the Duggar family or commending the (few) members who have spoken out.

"It's beyond me how anyone, especially his parents, who knew what he did, would let him be around any kid after what he did years ago," one person wrote.
"I commend those who have NOT tried to excuse away his actions," another commented. "You can love someone, while not condoning their actions."
In addition to Amy, Deanna Duggar–- Amy's mother and Jim Bob's sister–- has continued to speak out against Josh, as well as those who have publicly supported him. Jeremy Vuolo, husband of Jinger Duggar Vuolo, has also slammed Josh for being a "hypocrite" and a fake Christian.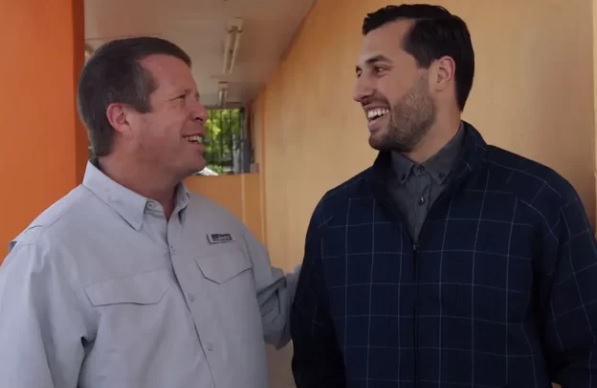 "Often, the devil wears a suit and tie," Jeremy said in a video posted in June. "The wolf in sheep's clothing is more dangerous and more damaging to the name of Christ than the outright opponent."
Like Amy and Deanna, Jeremy also called out Josh's supporters.
Though choosing to take a more neutral approach, Jill Duggar Dillard and husband Derick Dillard issued a statement following Josh's sentencing, noting "it may take over a decade in federal prison, and still more on probation, for Josh to have any potential for rehabilitation to the point he can safely live in society again."
After making the post about Josh, Amy set her TikTok account to private. It does not appear that any of the Duggars have responded to Amy's comments.
RELATED STORY: It's a Boy! Former 'Counting On' Stars Jill & Derick Dillard Welcome Third Son
(Photos: Instagram; TLC; TikTok)