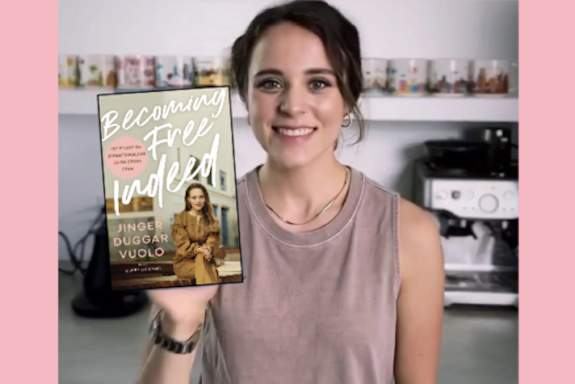 Is Jinger Duggar Vuolo about to give us a tell-all book about her famous family— and controversial religion?
The former Counting On has written her first solo book, in which she will reportedly address all the rules that her parents, Michelle and Jim Bob Duggar, as well as her Institute in Basic Life Principles (IBLP) religion, imposed on her as a child and young adult. The book— entitled Becoming Free Indeed: My Story of Disentangling Faith from Fear— is due to be released in January 2023.
"When Jinger Duggar Vuolo was growing up, she was convinced that obeying the rules was the key to success and God's favor," the book's Amazon listing states. "She zealously promoted the Basic Life Principles of Bill Gothard… She believed this level of commitment would guarantee God's blessing, even though in private she felt constant fear that she wasn't measuring up to the high standards demanded of her.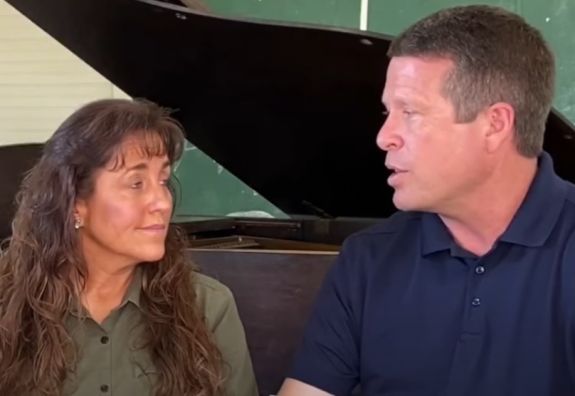 Jinger will also be addressing her parents' demands that she and her siblings eagerly submit to what the IBLP calls the "Umbrella of Authority," which states that "any disobedience of parents would place her outside God's protection." Other topics to be addressed include the Duggars' fastidious modesty standards; their ban on worldly music, and the requirement that Jinger "courted" her husband Jeremy Vuolo in lieu of dating.
Jinger–- who practically grew up on camera while appearing on her family's TLC shows 19 Kids and Counting and 'Counting On'–- will share with readers how a brother-in-law (whom The Ashley believes is Ben Seewald, the husband of Jinger's sister Jessa) led her to examine her beliefs in her early twenties.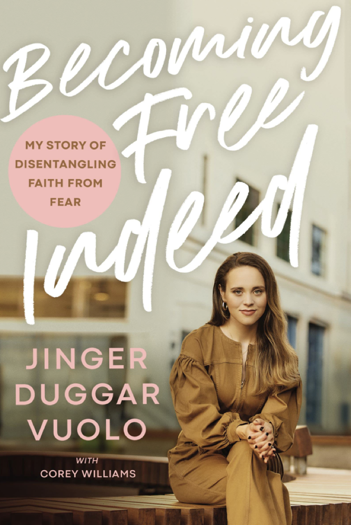 Jinger will also reveal how her husband Jeremy contributed to her discovering "that her life was built on rules, not God's Word."
The book's Amazon listing states that, after Jinger began restudying the Bible, she learned that much of what her parents and religion had taught her growing up wasn't actually correct.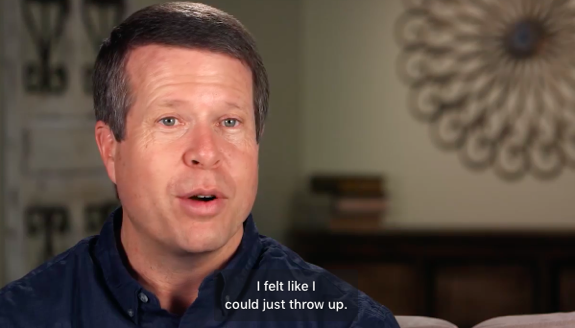 "Much of what she'd always believed about God, obedience to His Word, and personal holiness wasn't in-line with what the Bible teaches. Now with a renewed faith of personal conviction, Becoming Free Indeed shares what it was like living under the tenants of Bill Gothard, the Biblical truth that changed her perspective, and how she disentangled her faith with her belief in Jesus intact," the listing reads.
While this is Jinger's first solo book, it's certainly not her first trek into authorhood. She and Jeremy have released several books (and have yet another one set to be released in February 2023.) Jinger also co-authored a book with her sisters Jessa, Jill Dillard and Jana Duggar years ago called Growing Up Duggar.
You can use The Ashley's Amazon Associates link to pre-order Jinger's new book. The book is set to be released January 31, 2023.
Jinger's parents and the IBLP have yet to comment on the news of Jinger's new book.
RELATED STORY: EXCLUSIVE! Prison Source Tells All On Anna Duggar's Frequent Visits with Josh Duggar; Anna Planning to Relocate to Texas & Sending Josh Relationship Books
(Photos: Amazon; Instagram; TLC)