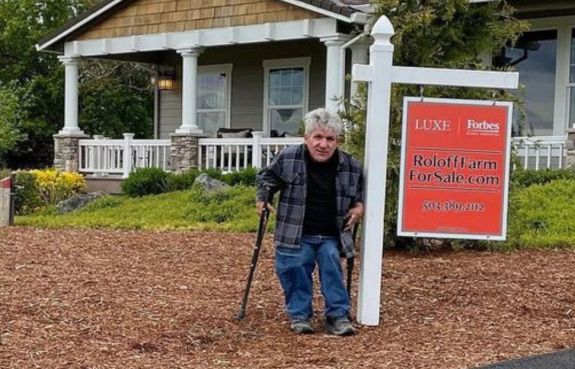 Fans of Little People, Big World may soon have an opportunity to stay in the Roloff family home without throwing down $4 million to purchase the place.
According to The Sun, Matt Roloff has decided to turn his family's former home into an Airbnb, just 160 days after revealing that he had put part of the farm up for sale.
Matt reportedly shared his big Airbnb plans with some fans at a recent book signing, noting that due to severe delays at the permit office, the home is 26 weeks behind schedule from opening up to guests; however, he is hoping the rental will be up and running in time for next year's pumpkin season.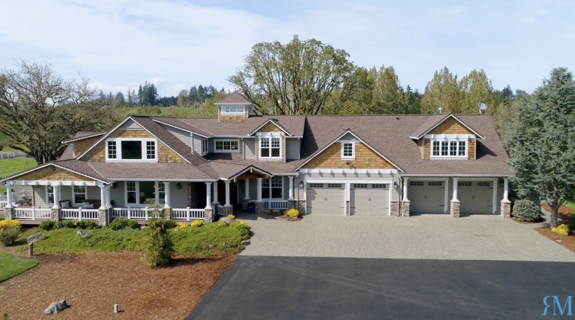 The transition of the home into an Airbnb is slated to be a "major storyline" on the upcoming season of the family's TLC series. Fans visiting Roloff Farm for tours this season claimed to have seen workers going in and out of the home, preparing the space for future guests. A sign was also placed in front of the house which read, "Coming Soon, Short Term Rental."
Matt confirmed on social media in May that a portion of Roloff Farm–- located in Hillsboro, Oregon, and featured on 'Little People, Big World' since 2006–- had been put on the market. Along with the family's home, the listing includes the property's notable red barn and 16 acres of the farm's 109 total acres.
As of last month, Matt vowed to make some "big changes" to the up-for-sale portion of the farm, as it had yet to result in anything other than media buzz and a rift in the Roloff family between Matt and his twin sons Zach and Jeremy.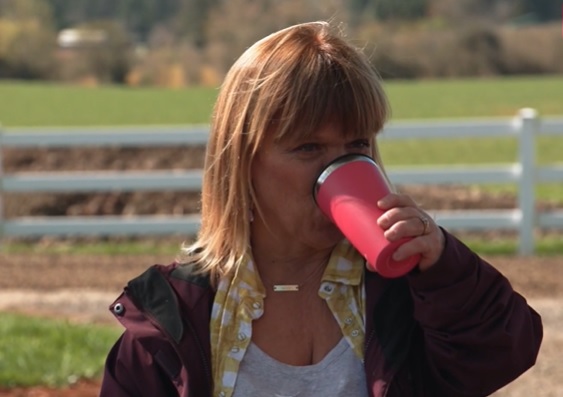 Matt went on to reveal that he had decided to relocate the full-scale pirate ship that was on the property to his portion of Roloff Farm so that visitors could enjoy the structure during pumpkin season. He said removing the ship may also make the property more appealing to potential buyers, as it had yet to sell.
While tensions are running high between Matt and his twin sons, Matt's relationship with youngest son Jacob appears to be stronger than ever. The Sun reports that the 25-year-old has moved into a fifth-wheel camper with wife Isabel and son Mateo, located on a piece of property next to Roloff Farm.
The couple are living on the private land "to save money and help out on the farm," a source claimed. While Jacob works on his family's farm, Isabel reportedly greets and chats with visitors, and even allows them to meet her and Jacob's 10-month-old.
Matt previously shared on Instagram Live that Jacob had been helping him set up for the 2022 pumpkin season at Roloff Farm, and that his son was also put in charge of hiring new employees for the farm.
A source claimed at the time that Matt is "keen for his youngest to take over" duties on the farm.
While the family home will be turning into an Airbnb, the property is still on the market. As of press time, it is listed as "active" on the Forbes Global Properties site. The sale price is still listed as $4 million.
RELATED STORY: 'Little People, Big World' Returns For Season 24; Zach & Tori Roloff Reveal Why They're Skipping Roloff Farms' Pumpkin Season: Watch the New Trailer!
(Photos: Instagram; Forbes Global Properties; TLC; Roloff Farms)