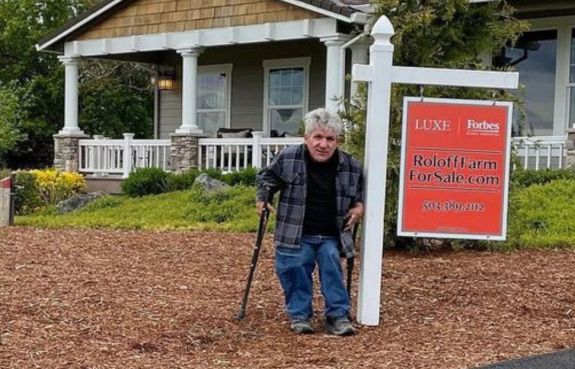 It's been about four months since Matt Roloff made the somewhat-shocking announcement that he is selling of a 16-acre portion of Roloff Farm and, while the sale of the farm has caused a lot of media buzz (not to mention a rift in the Roloff family between Matt and his twin sons Zach and Jeremy), it has not garnered any buyers yet.
In an Instagram Live session on Friday, Matt revealed that he was making some "big changes" to the up-for-sale portion of the farm in hopes of finally attracting a buyer willing to shell out his $4 million asking price.
"No we didn't sell the property, at least not yet," the Little People, Big World star told his Instagram followers. "It's still on the market. But we are making changes to maybe make it a little more attractive."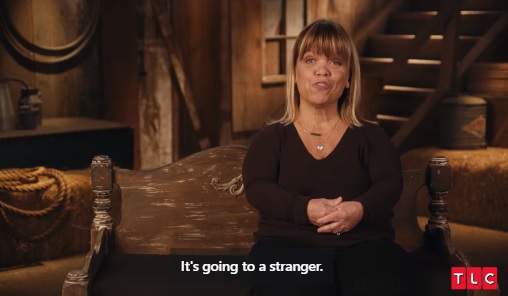 When it went on the market in May, the 16-acre portion of the farm included the Roloff's original five-bedroom, 5,373 square foot farmhouse; the 3,594 square foot red barn (which features a studio apartment); a full-scale pirate's ship, a cowboy town complete with a jail, bank and other buildings; and a German-inspired medieval castle, among other features.
This week, Matt revealed that he has decided to remove the pirate ship from the offering and move it onto his part of the property. He stated that he was doing this so that visitors to the farm's Pumpkin Season could enjoy it… and to hopefully help sell the property, as he noted that not every buyer wants a property that comes with a ship in the yard.
"Maybe they just don't know what to do with a giant pirate ship," Matt said. "Since the big house on this side hasn't sold, and there was very little interest in the pirate ship itself anyway, we thought, 'Why not keep it?' We're going to let all of our Pumpkin Season visitors enjoy the pirate ship, in a very special way that's yet to be disclosed. It's a big surprise and we're very, very excited."
Matt also told fans that he has been listening to what his children, fans and others in his life have been saying regarding the sale of the farm.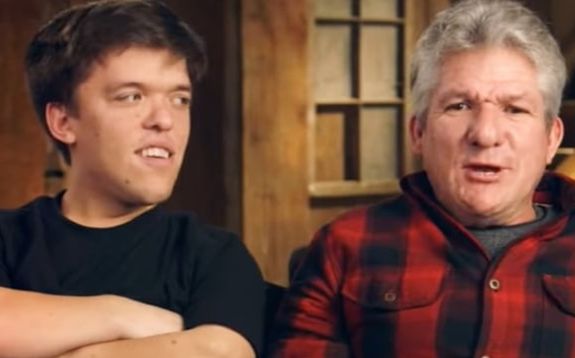 "There's some big, big changes in the works here," Matt said. "I've been listening to the kids, and the feedback and [my girlfriend] Caryn [Chandler], and everyone, and have decided to do some things that I think are smart. A lot of that is yet to be announced."
As 'Little People, Big World' fans saw last season, Matt has received a lot of criticism from not only his sons Zach and Jeremy, but also his ex-wife Amy Roloff and the show's fans for his decision to put the farm up for sale at such a high price, instead of pricing it so it was accessible for one/some of the kids to purchase. While Jeremy and Zach had both expressed interest in buying Roloff Farm, they eventually purchased other properties for their families after they were unable to come to an agreement with Matt.
In his Instagram post announcing that the portion of Roloff Farms was for sale, Matt made it clear that he was unhappy that he had to sell the land to someone outside the family, and essentially blamed Zach and Jeremy for being unwilling to buy it.
"Both of them (along with their growing families) had moved on to other interests and investments…. And even [though] a substantial family discount and a 'gift of equity' was offered by both Amy and I…they decided individually that the timing was not right for them to purchase a part of the farm at this time," Matt wrote.
Zach would go on to comment on Matt's post, stating that Matt's words were "extremely misguided and false" and accuse his dad of manipulating the show's fanbase to make himself look good.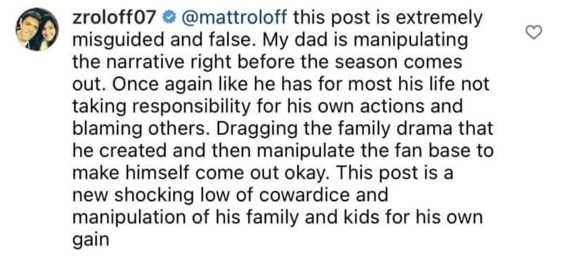 "Once again like he has for most of his life not taking responsibility for his own actions and blaming others," Zach wrote. "Dragging the family drama that he created and then manipulate the fan base to make himself come out okay. This post is a new shocking low of cowardice and manipulation of his family and kids for his own gain."
While the sale of the farm has caused a rift between Matt and the twins, it has seemingly brought Matt closer to his youngest son, Jacob, who is now working full-time on the farm. Matt shared on Instagram Live two weeks ago that Jacob has been helping him set up for the 2022 Pumpkin Season, which begins October 1, and that Jacob will be in charge of hiring new employees. (Matt did not mention if Jeremy and/or Zach will be working Pumpkin Season this year.)
Anyway, as of press time, the pirate ship is still listed on the Forbes Global Properties website as being included for the $4 million price tag.
RELATED STORY: Matt Roloff Gives Update on the Sale of Roloff Farm; His Sons Zach & Jeremy Reportedly Upset With Matt For Hiring New Farm Employees
(Photos: TLC; Instagram)