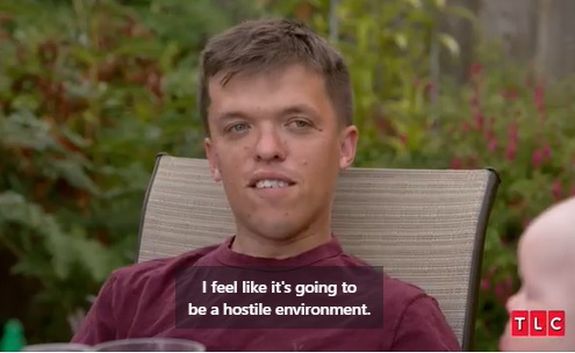 Pumpkin Season is in full swing at Roloff Farms, but Zach Roloff and his wife Tori have yet to be seen taking part in the Oregon farm's fall festivities as they have in past years. In the trailer for the upcoming season of Little People, Big World— which was released on Tuesday— Zach and Tori reveal why they're skipping Pumpkin Season this year.
"I feel like it's going to be a hostile environment," Zach tells his mom Amy and her husband Chris in the trailer.
"The farm is not a place of joy for me anymore," Tori tells the cameras.
As The Ashley has previously reported, the Roloff Family's relationships have been strained since Zach's dad, Matt Roloff, decided to put part of the farm up for sale for $4 million back in May. While Jeremy and Zach had both expressed interest in buying Roloff Farm, they eventually purchased other properties for their families after they were unable to come to an agreement with Matt.
In his Instagram post announcing that the portion of Roloff Farm was for sale, Matt made it clear that he was unhappy that he had to sell the land to someone outside the family, and essentially blamed Zach and Jeremy for being unwilling to buy it. Zach would go on to comment on Matt's post, stating that Matt's words were "extremely misguided and false" and accuse his dad of manipulating the show's fanbase to make himself look good.
In the new season's trailer, Matt again seems to be blaming Zach and Tori for the family feud.
"Zach and Tori have really isolated from me and from [my girlfriend Caryn]," Matt tells the camera.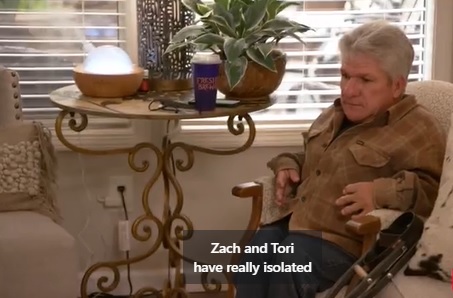 Zach tells his dad that he doesn't want Caryn to meet his newest son Josiah, and later, Tori explains that Caryn thinks that Zach and Tori need to extend the "olive branch" to begin to make peace within the family. Tori makes it clear that she and Zach have no interest in approaching Caryn to settle their differences.
Later in the trailer, Matt tells the cameras that he's preparing to "do something different" with the farm. (This was something Matt recently hinted at on Instagram Live, stating that, because the farm has been on the market since May and has yet to sell, he had some "big plans" to help it sell.)
"I am ready to go in a completely new direction," Matt says, without revealing what that "new direction" is.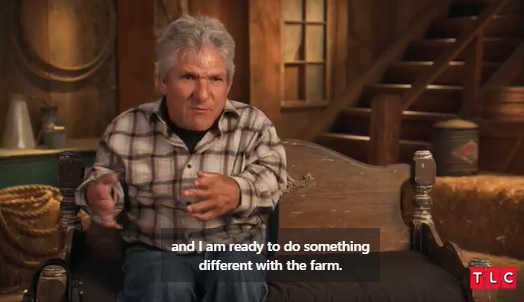 Season 24 of 'Little People, Big World' premieres November 1 on TLC.
Watch the season's trailer below!
RELATED STORY: Matt Roloff Says He's Making "Big Changes" In Hopes Of Getting a Buyer for Roloff Farms After It Sits On Market For Over Four Months
(Photos: TLC; Instagram)