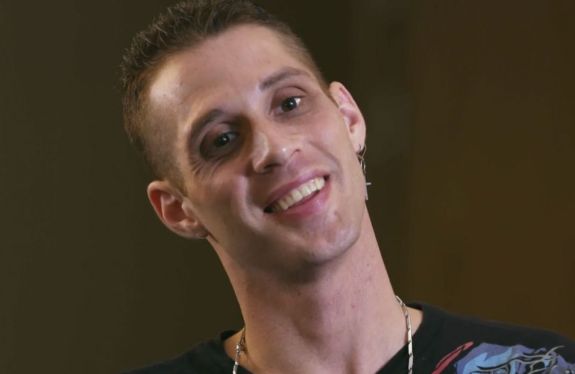 Jenelle Evans' ex-boyfriend Andrew Lewis is begging the former Teen Mom 2 star to allow him to see their son, Jace, a month after Jenelle was granted full custody of the 13-year-old from her mom, Barbara Evans.
Andrew—who is now 38 years old— sat down for an interview with The Sun this week to discuss his non-existent relationship with Jace, whom he last saw at just six months old. During the interview Andrew addressed both Jenelle and Barbara, begging them to allow him to see his son.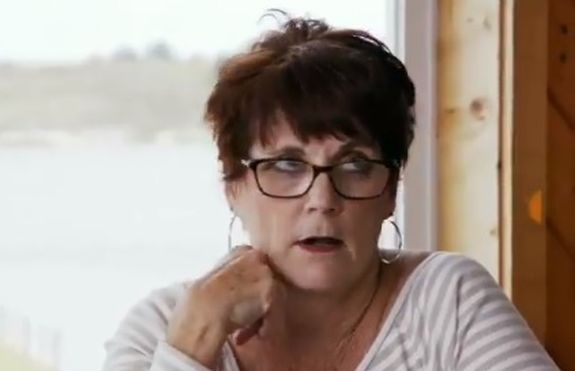 "Jenelle, Barbara, just let me see him. Let me see Jace," Andrew pleaded. "Let me talk to him. Give me something. This is no more MTV bulls**t, this is reality. Stop living on cloud nine and fall the f**k down to reality, because that's where you've been living. I'm not trying to be rude to you.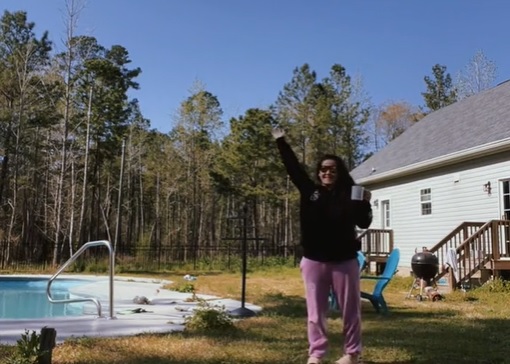 "Please let me see Jace. That's all I ever wanted," he continued. "Not just me– my family, my cousin, my nephew, my niece, my sister. Just let me see Jace."
While Andrew appeared alongside Jenelle on 16 and Pregnant, he's been absent for nearly all of their son's life. Barbara obtained custody of Jace when he was just a baby, and had fought Jenelle successfully in court on multiple occasions to maintain custody of her grandson.
The Ashley broke the news in February that Jenelle was finally "getting back" custody of her oldest son, more than a decade after she was seen giving her mom custody on 'Teen Mom 2.' According to court records, Barbara willingly agreed to give Jenelle custody of Jace.
Jenelle and Barb had a court date in February in which Barb filed to modify the custody situation for Jace, and while both Jenelle and Andrew were named in the hearing, Andrew said he only learned of the modification this week after receiving a court notice for a change in custody tied to his child support.
"As long as my son is happy, that's all I care about," Andrew said of Jenelle having custody of their son. "That's all that matters, period. If Jace is happy with Jenelle, that's cool."
What isn't "cool," according to Andrew, is that he has tried to connect with Jace over the years–- by way of Jenelle and/or Barbara–- to no avail. In fact, 'Teen Mom 2' fans may even remember seeing Andrew resurface a couple of times over the years, most recently in Season 9 when Andrew contacted Barb after randomly gaining interest in Jace's life (again).
Andrew accused Barb and Jenelle this week of being "f**king liars" and claimed the two made him look bad on 'Teen Mom 2.'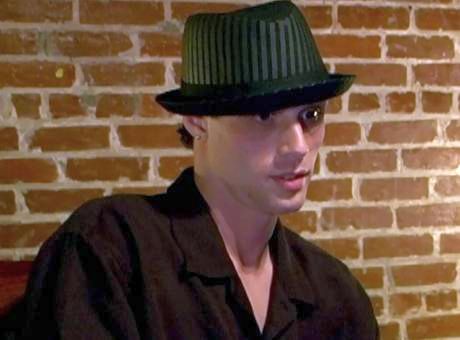 "When they go on MTV and they said this and that about me, like, 'He's never going to talk to us.' You know what, I've tried," Andrew claims. "It makes them look good but not me. I'm here to clear my name because there's a lot of s**t that people are judging me [for], like I'm this crackhead and his piece of s**t guy. No, I'm not.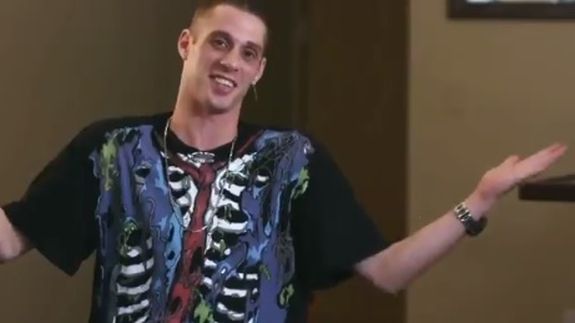 "It really does bother me," he continued. "And it's been bothering me for years upon years."
Also bothered is Andrew's mother, Diana Lewis, who claims she's made attempts of her own over the years to speak to her grandson, yet nothing has ever happened. (Diana said she was in touch with Barb as recently as a few years ago.)
"[Barb] told me that she would send me pictures of him and we could have phone calls together," Diana said. "And I thought that was really great. I gave her my phone number and address and, well, that was the end of that. I never heard from her.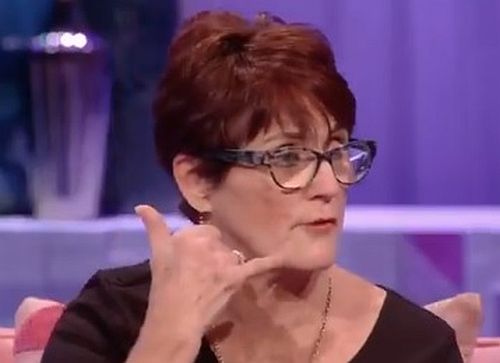 "I just can't as a grandparent understand," Diana continued. "Why would they hold something against me?"
Diana went on to talk about Andrew's father-– Jace's grandfather–- who she says "went to his grave wanting to see Jace."
(Andrew stated earlier in the interview that he was unable to meet Barb on-camera in New York City during Season 9 of 'Teen Mom 2' to discuss seeing Jace because he had to travel to Florida as his dad has passed away. He also insisted that he informed MTV producers ahead of time that he would be unable to meet up with Barb as planned.)
" … when Andrew called Jenelle and told her that his daddy had passed away, she got very…I don't even know what the word would be," Diana said. "[Andrew] would have to tell you, and it hurts."
"It still hurts," Andrew said.
Jenelle has yet to respond to Andrew's interview.
RELATED STORY: Former 'Teen Mom' Star Kail Lowry Says She's Actually Getting Along with All Her Baby Daddies: "I Don't Want to Rock the Boat"
(Photos: MTV; Instagram)