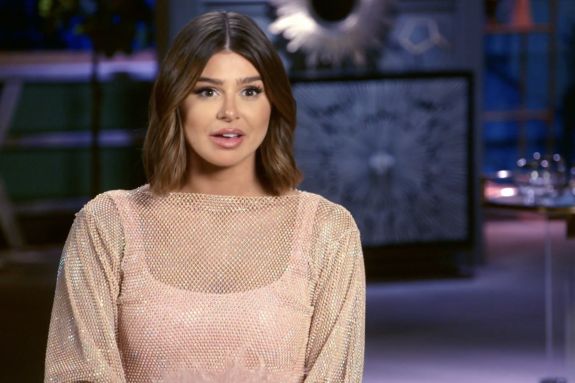 Raquel Leviss has said that she's addicted to love and codependency, and now the Vanderpump Rules is going away to work on her issues.
On Friday, Entertainment Tonight broke the news that Raquel has voluntarily checked herself into a mental health facility.
According to Raquel's rep, the 'Vanderpump Rules' star had planned to send herself to the facility even before her affair with her best friend's man, Tom Sandoval, was discovered last month. (As The Ashley has previously reported, Sandoval's girlfriend of nearly a decade, Ariana Madix, discovered that Raquel and Sandoval were banging when she saw a sexy time video of Raquel on Sandoval's phone. Over the last month, the "Scandoval" affair has rocked the 'Vanderpump Rules' world.)
Anyway, Raquel's rep— who made it clear that Raquel is not in any type of rehab for drugs or alcohol— said that Raquel is going to get the treatment she feels she needs.
"Raquel and her family decided before the relationship was discovered that she would enter a voluntary facility for mental health counseling," the rep said to ET.
"She isn't there for rehab, but rather mental health and trauma therapy," Raquel's rep told TMZ.
The rep said that Raquel wanted to go sooner— even before the Scandoval was discovered— but waited so she could film the 'Vanderpump Rules' Season 10 Reunion on March 23.
"She was scheduled to go in pre-reunion but decided she wanted to finish her filming commitment," the rep said. "Bravo and production were aware and in support of her journey towards better mental health."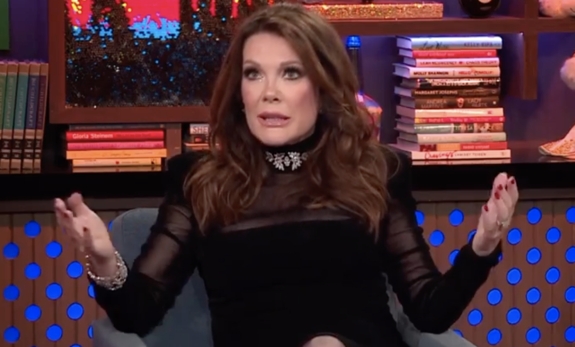 The rep did not say how long Raquel plans to stay at the treatment center.
This news comes several weeks after Raquel came clean about her affair with Sandoval. In a statement, Raquel said she was in counseling and was trying to overcome her addiction to feeling loved, as well as her codependency issues. In a different Instagram statement, Raquel said she needed to "heal."
View this post on Instagram
"I am reflecting on my choices, speaking to a counselor and I am learning things about myself such as my patterns of codependency and addiction to being and feeling loved," Raquel said to ET. "I have sought emotional validation through intimate connections that are not healthy without regard for my own well-being, sometimes negatively affecting others and often prioritizing the intimate connection over my friendships. I am taking steps to understand my behavior and make healthier choices."
View this post on Instagram
Sandoval has yet to comment on Raquel's decision to go to the mental health facility. However, earlier this week he gave a controversial interview on Howie Mandel's podcast. During the interview, Sandoval stated that he and Raquel are "taking a break" from their romantic relationship for the time being.
"We're really good friends," Sandoval said during the Howie Mandel Does Stuff podcast episode. "Were not putting any label on it."
Sandoval even admitted that he and Raquel aren't even "friends with benefits" at this moment.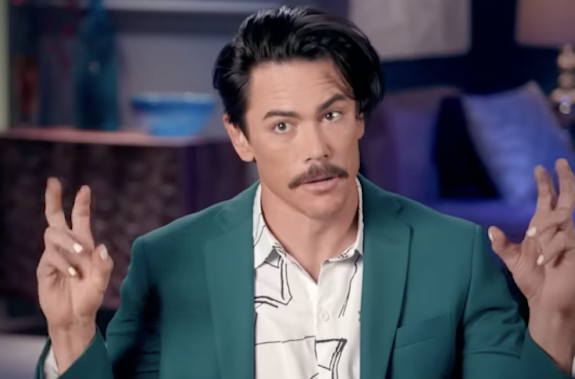 During the April 5 episode of Watch What Happens Live, Sandoval's BFF, Tom Schwartz, spoke of the level of attraction Sandoval had (or still has?) for Raquel.
"He's addicted. It's an infatuation of all infatuations. … Raquel is Tom's heroin," Schwartz— who has stood by Sandoval through the Scandoval fall-out— stated.
UPDATE! The attorney for Scheana Shay (whom Raquel accused last month of punching her in the face) has provided Scheana's thoughts on Raquel's decision to go to a mental health facility. (It appears that Scheana is still upset that Raquel filed for a restraining order against her, even though the order was eventually dropped.)
"We're happy that she [Raquel] is getting the treatment she needs but none of this changes the fact that she abused the justice system to put forth false allegations against Scheana and she has never to this day publicly come out and apologized for all her lies," the attorney told TMZ on Friday. "We obviously recognize mental health is an important issue and wish Rachel all the best in her recovery, but we'd also like her to own up to her false allegations and publicly come out and acknowledge that she lied."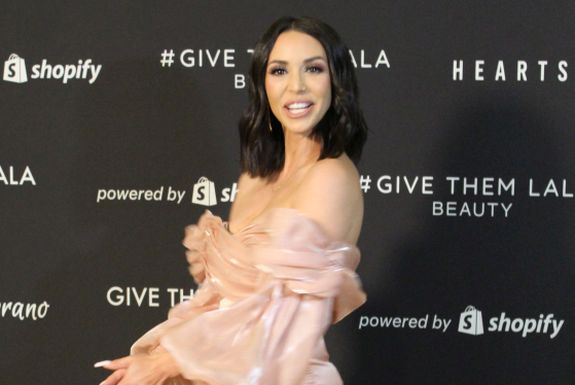 UPDATE #2: YouTuber channel "Up and Adam!" is now claiming that Raquel is actually at the luxury Miraval wellness resort and not at a "mental health facility" as Raquel's rep has claimed. (The Ashley is not confirming or denying Adam's claims, by the way.)
A look at the Miraval website shows that its resorts have horseback riding, spas, outdoor activities and more. One of the Miraval resort locations has even been featured on The Real Housewives.
YouTube host Adam Newell discussed in his video how misleading he feels it was of Raquel's rep to claim she was at a "mental health facility."
"I'm thinking…'Holy cow. The Bravo fandom has pushed this girl into that. What?' and then you see 'Wellness Retreat'?!" he said in the video, posted Friday.
And, according to Adam, Raquel will have a special visitor while she's at her mental health facility wellness retreat.
"Tom is supposed to be visiting her, which, if you were in a real mental health facility, Tom Sandoval would not be going to stay. Maybe he would go visit you, but he wouldn't be going to stay with you," he said.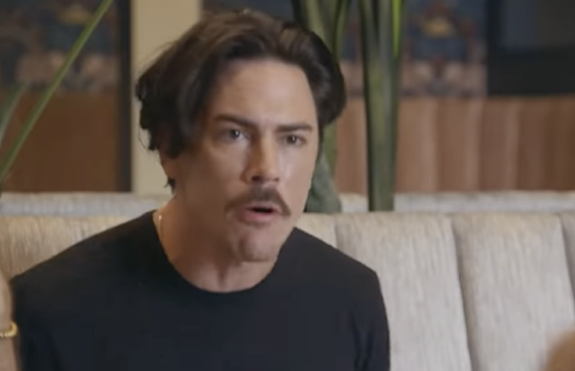 Raquel's rep has not yet publicly responded to the claims that she's actually at a wellness retreat rather than a "mental health facility."
You can watch the Up and Adam! video below.
RELATED STORY: Tom Sandoval Brought Raquel Leviss to His Hometown in December; Sandoval's Family Did Not Support the Couple's Affair & Would Not Meet Raquel
(Photos: Bravo; Instagram)