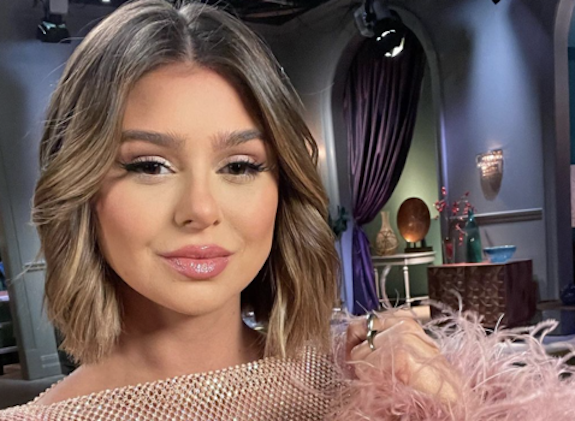 Raquel Leviss says she's ready to face the firing squad music on Thursday when the cast of Vanderpump Rules reunites to film the Season 10 reunion.
The much-anticipated reunion is being taped in LA, just weeks after it was revealed that Raquel and co-star Tom Sandoval were having a secret months-long affair behind the back of Sandoval's longterm girlfriend (and Raquel's friend), Ariana Madix.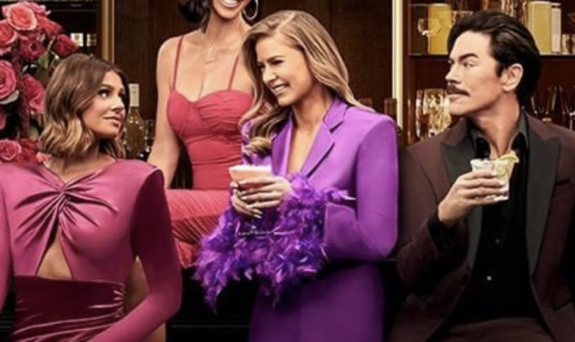 Since news of the Scandoval broke, many theories have circulated and it wasn't until this week that Raquel even confirmed that she would be attending the reunion. Scheana Shay's attendance was also up in the air after Raquel filed a restraining order alleging Scheana assaulted her– a claim Scheana has denied– though both cast members are expected to film tomorrow.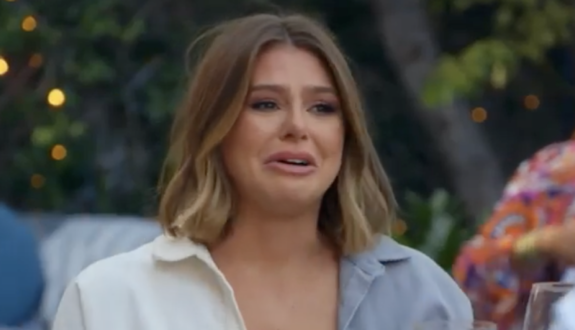 When approached by TMZ on Wednesday, Raquel told the photographer that things have been "a little rough" lately, but she knows she has to "take accountability" for her actions when the cameras start rolling on Thursday. According to the former pageant queen, she already attempted to take some accountability with Ariana (via text and phone call), but her apology wasn't well received.
Raquel was then asked how the affair between her and Sandoval– aka the Scandoval– began.
"It started off as a friendship and it turned into something more," she said, later adding that despite speculation that her showmance romance with Tom Schwartz this season was a coverup for the Scandoval, she actually was interested in Schwartz at one point.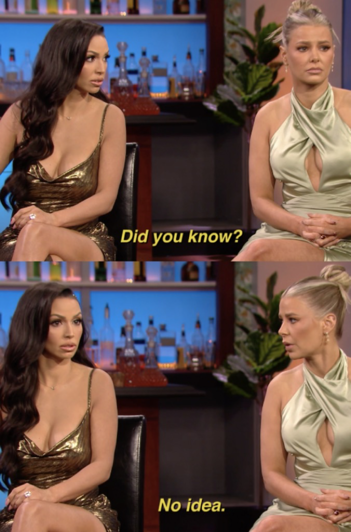 "I genuinely had an interest in Schwartz and there was a genuine curiosity there, so it wasn't a coverup," she said, insisting that Schwartz didn't know about the affair
As for where things stand with her and Sandoval, Raquel said she doesn't know.
" … We're just kind of trying to get through these next few steps and trying to make amends, hear everybody out," she said. "I know a lot of people are angry, so I think just getting through these next few steps and seeing where it goes.
"We're not putting a label on anything," she continued. "Just kind of taking a break right now."
RELATED STORY: 'Vanderpump Rules' Reunion Filming Tomorrow: Here's Everything We Know So Far
(Photos: Bravo; Instagram)