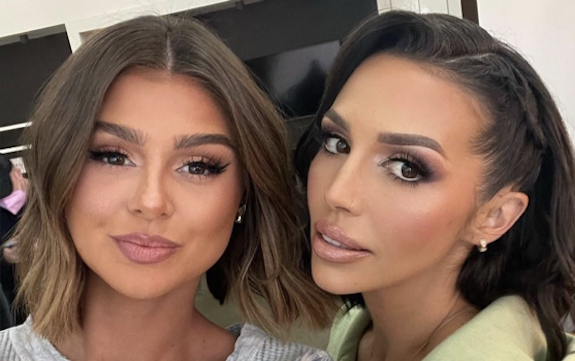 Vanderpump Rules star Scheana Shay is hitting back (pun intended) at Raquel Leviss' claims that Scheana punched her in the face and left her with a black eye after finding out Raquel had been having an affair with Tom Sandoval, the longtime boyfriend of Scheana's BFF Ariana Madix.
As The Ashley previously reported, Raquel was granted a restraining order earlier this week against Scheana, after claiming in a court filing that Scheana assaulted her. Raquel included photos of her supposed injuries— a cut on her face and a blackened eye—in her court filing. A court hearing has been set for March 29 in Los Angeles to discuss the case.
Raquel Leviss says fellow "Vanderpump Rules" star Scheana Shay punched her in the face, — and is threatening to do it again — all over Raquel's affair with Tom Sandoval. https://t.co/5vN5cNvNSY

— TMZ (@TMZ) March 8, 2023
However, in a statement to TMZ on Thursday, Scheana's attorney Neama Rahmani claims the physical attack never happened and it's all a lie created by Raquel (whose real name is Rachel, by the way).
"This case is a fabrication by a known liar and a cheat who has betrayed everyone close to her. Scheana never punched Rachel, period," Scheana's attorney told the site.
"[Raquel is a] liar and a cheat who has betrayed everyone close to her," the attorney continued. "Neither Scheana nor other cast members want anything to do with Rachel going forward. The judge has only heard a one-sided account of what happened, and we look forward to presenting the full and true story at the March 29 hearing."
As for the black eye Raquel claims she got from Scheana, the attorney stated that, "the supposed dark markings around her left eye have been there for months."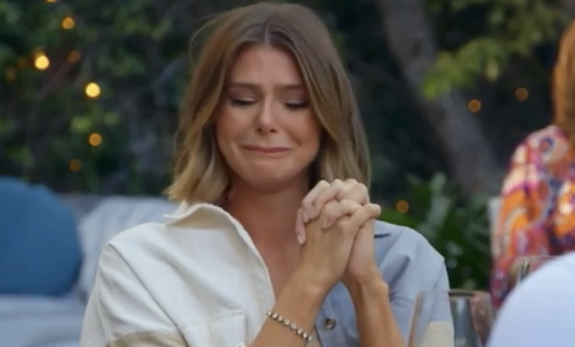 This echoes something Kael Ramsey-Ackerson– a close friend of the 'VP' cast— posted on Instagram on Wednesday. In the post, he claimed that the dark shading around Raquel's eye could be seen in photos taken months ago, long before Raquel claims Scheana punched her.
"Soooo I've tried to stay out of this whole thing but one thing we're not about to do is lie. All these photos were before and in all of these this so-called 'black eye' was present," he wrote in the caption of a series of photos of Raquel.
View this post on Instagram
"[Raquel Leviss] this is not how you treat family but again everything comes to light," he continued. "It's not about just coming for someone who is my best friend but it is you coming for someone who gave everything to protect you, be there for you, and support you when everyone else didn't. I can't sit back and watch you create narratives to save your own a**, while trying to bring someone else down as a deflection…Please get the help you need because this is sick."
As The Ashley previously reported, in her court filing Raquel claimed that Scheana assaulted her after Raquel confessed to having the affair with Sandoval. According to Raquel, the alleged assault left her with the black eye and cut, as well as "blurred vision and swelling to the left eye."
She claims that the back of her head was also injured when Scheana allegedly pushed her against a brick wall.
Raquel claimed in her restraining order request filing that she's afraid that Scheana will assault her again.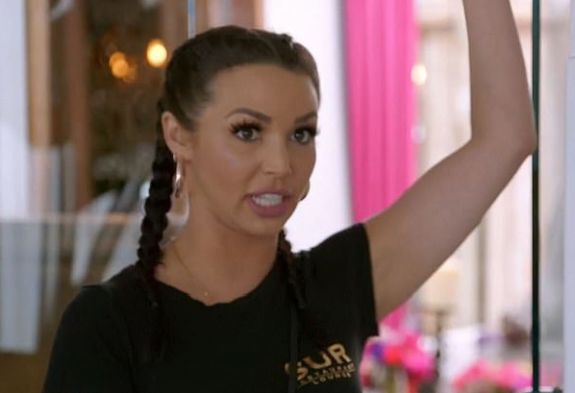 "Currently mutual friends and coworkers are telling me she doesn't regret the physical attack on me and would do it again if she found that further emotional distress was caused to our mutual friend," she wrote.
Scheana is still required to stay 100 feet away from Raquel, her home and workplace, due to the restraining order against her.
RELATED STORY: Raquel Leviss Accuses Her 'Vanderpump Rules' Co-Star Scheana Shay of Punching Her In the Face & Giving Her a Black Eye Over "Scandavol"