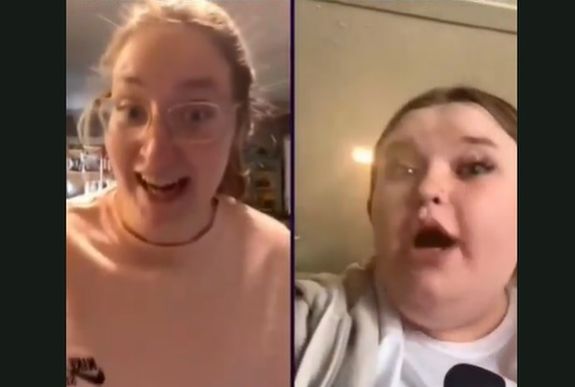 Honey Boo Boo is pissed, y'all!
Alana Thompson took to social media this week to defend her boyfriend Dralin Carswell after the 21-year-old was arrested last week for leading cops on a wild car chase, while Alana was in the car with him. Dralin was later charged with DUI, Fleeing or Attempting to Elude a Police Officer, among other things.
Surprisingly, Lauryn "Pumpkin" Shannon (who has legal custody of 17-year-old Alana) also defended Dralin and lashed out at fans who criticized Alana's boyfriend cop-dodging actions.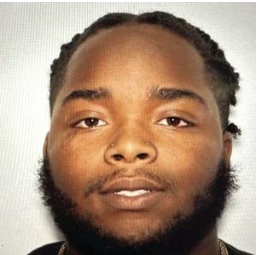 Alana and Pumpkin took to TikTok Live in a failed attempt to defend Dralin's actions, with Alana seemingly placing blame on the cops that ultimately arrested her boo.
"These cops was so f**king crooked!" Alana shouted on-camera.
Pumpkin revealed that when her husband, Josh Efird, arrived at the scene to pick up Alana, he told the cops, "F**k you. F**k your badge. F**k everything, I don't give a f**k." According to Alana, this got Josh placed in handcuffs, too, but he was let go without being arrested.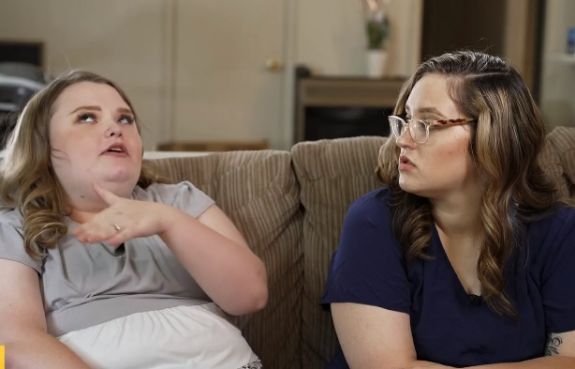 As The Ashley reported, cops arrested Dralin–- who will soon be gracing our screens on the upcoming season of Mama June: Family Crisis–- in Georgia last week, and charged him with DUI (among other things). Dralin was driving the vehicle with Alana and a friend when cops ran his plates and discovered the car's owner had multiple outstanding warrants.
Cops attempted to pull the vehicle over but Dralin did not stop. Instead, he led police on a three-mile car chase that only ended after law enforcement used a precision immobilization technique (PIT) maneuver to spin the vehicle and get it to stop.
Despite literally having a front-row seat to Dralin's car chase/arrest, Alana slammed commenters on TikTok Live for having a negative reaction to what happened.
"[Commenter] talking about, 'I'm sorry, I'm no longer a fan.' Baby, I don't care. I don't care," Alana replied to one of the comments. "At the end of the day, I will still have the most watched TV show on WeTV, so I don't give a f**k."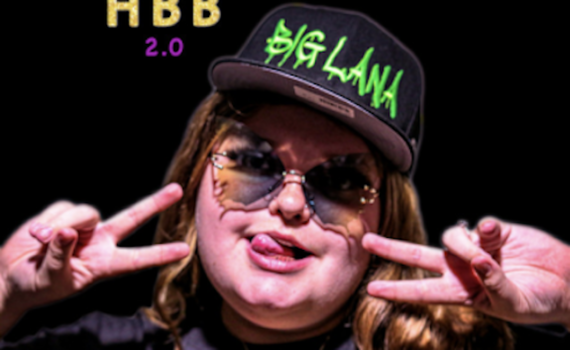 As Alana and Pumpkin continued shouting profanities and nearly decipherable pro-Dralin statements, Alana took a moment to call out the haters for supporting people who have done "way worse" than her man.
"All this fuss that folks be doing on TikTok and s**t and y'all still be supporting the f**k out of them," she argued. "They do way worse s**t than what Dralin did!"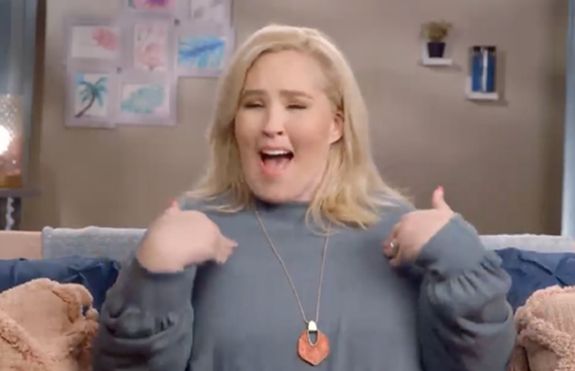 "I'm trying to tell y'all," Pumpkin added. "Y'all out here supporting people who beat women … And y'all worried about Dralin running from the goddamn po-lice. Be for real!"
Alana told the haters to keep "runnin' y'all's little trap trap trap trap," because she's going to get paid regardless. She also bragged that Dralin "never did no methamphetamines, baby!"
"Baby, at the end of the day, I'm still gonna make my money," she said. "Y'all mad because y'all broke and bum a*ses sitting on y'all's couch right now worried what the f**k Honey Boo Boo got going on when you need to be worried about how to make some money!"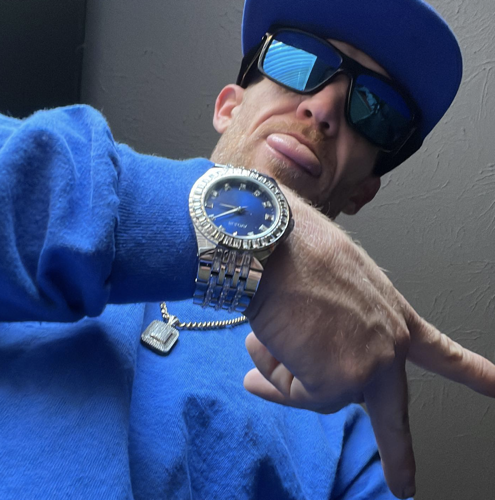 But wait–-there's more!
Alana then lashed out at the nay-sayers' kids.
"You need to be worried about how to take care of them bad a**, raggedy a** kids you got out the f**king front door," Alana continued.
Pumpkin then jumped back in to add some colorful insults of her own.
"Half of you b*tches probably got f**kin' methamphetamine charges and work at Waffle House," she shouted.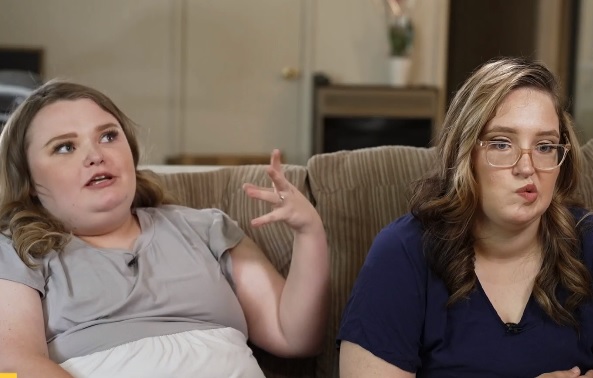 "And half of you motherf**kers probably got six different baby daddies– three of them you don't even really know that you f**ked when you was on methamphetamines because you just needed some f**kin' dick," Alana added.
Alana then accused one person on the Live of smelling "like the Fish Filet from McDonald's."
AS YOU DO.
Alana continued to brag that she's been "famous since she 'come out the womb."
"Since I was six. Tell me how old I am now, baby," she said. "Y'all won't never be able to make it like me.
When a person called Alana and Pumpkin out for not having manners– stating that their mother, Mama June Shannon, is no longer in there life, Alana brought Mama into the chat. Mama bragged about being clean from drugs "for over three years straight," and she has proof, given that she has to "pi**" in a cup every week for a drug test.
Later in the Live, Dralin popped on, as did Alana's older sister Anna "Chickadee" Cardwell and her kids.
You can watch a video that contains a large portion of the Boo Boo Crew's Live. (Just be forewarned the video below contains a lot of foul language.)
Scroll to the 3-minute mark to watch the clip.
RELATED STORY: Alana Thompson's Boyfriend Dralin Carswell Arrested for DUI & Other Charges After Leading Cops on Car Chase with "Honey Boo Boo" Star In Car
(Photos: Instagram; Monroe County Sheriff's Office; WeTV)