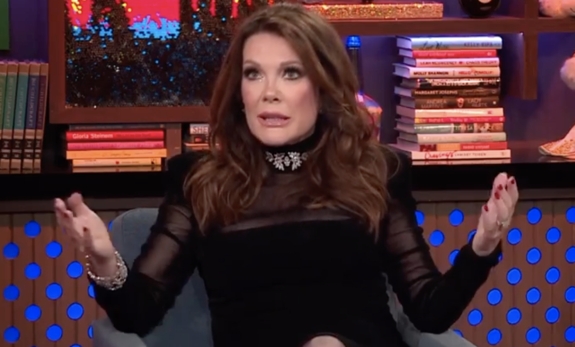 Lisa Vanderpump broke her silence this week on the "Scandoval" involving Vanderpump Rules cast members Tom Sandoval and Raquel Leviss, admitting she was "gobsmacked, flabbergasted" and "didn't see it coming."
"I literally had no words," Lisa revealed on Watch What Happens Live this week. "I didn't see it coming– nobody saw it coming."
As The Ashley told you last week, it was revealed last week that Sandoval and Raquel engaged in months-long affair behind the back of Sandoval's longtime girlfriend–- and Raquel's good friend-– Ariana Madix.
The scandal–– or "Scandoval," as it has been dubbed–– led Sandoval and Ariana to end their decade-long relationship and 'VPR' cameras to resume filming for Season 10, despite having wrapped months earlier.
Lisa said she filmed with Ariana after the news broke and the former SUR bartender is "devastated" over what has happened.
" … [The Scandoval is] an integral part of the story now," Lisa told Andy Cohen, while emphasizing the importance of "telling the real story."
"I would say the word I would use [to describe Ariana] is devastated," she added. "Devastated, a lot of tears. Ariana was always that ride-or-die girlfriend … ."
Lisa went on to say that the Scandoval has changed her opinion of Raquel, claiming she "clearly didn't know who Raquel was."
"She stuck her toe in the Peter [Madrigal] pond, she snagged Oliver [Saunders], she schmoozed with [Tom] Schwartz and she shagged Sandoval," Lisa said, pointing out the other men Raquel has been seen pursuing on-camera throughout Season 10.
Later in the episode, Lisa accused Raquel of acting "like a wolf in sheep's clothing."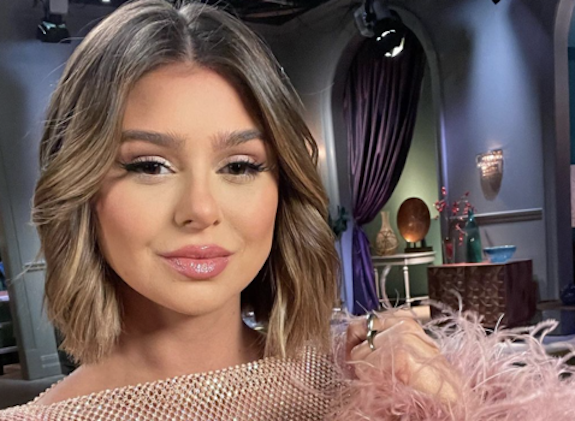 While Sandoval and Raquel finally issued public apologies to Ariana on Wednesday, Sandoval's apology came days after he posted an initial apology to do some damage control for his businesses, namely Schwartz and Sandy's, the restaurant and bar he operates with partners, including his BFF Schwartz.
Sandoval was called out by a number of his 'VPR' co-stars for failing to mention Ariana in his first apology, and on Wednesday, Lisa also threw some shade at his multiple attempts to say "sorry."
"Obviously it was because he got some sort of reaction to the first apology that he felt the need to [make a second one] for Ariana," she said. "I don't think these apologies are worth the paper or the social media they are written on. I want to see true contrition and when the reunion comes, I hope we can all sit down and have a better understanding."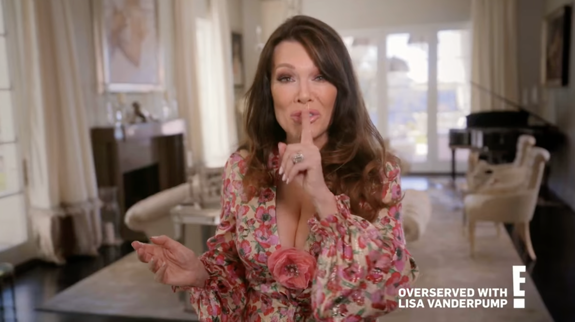 Though Lisa believes the reunion will provide more clarity to the Scandoval, she admits it will be "really tough" and "difficult" to get through.
" … This is huge," she said. "This is breaking up a couple that has been together for years. And the deceit … ."
While acknowledging the strong reaction 'VPR' fans have had to the Scandoval, Lisa reminded viewers that everyone on the cast is hurting.
" … I am not saying we should let [Sandoval and Raquel] off the hook," she continued. "Condemn their actions, but don't condemn the people. All this aggression has serious ramifications. I really mean that. I think everyone should be careful."
RELATED STORY: Raquel Leviss Gives Status Update On Her Relationship with 'Vanderpump Rules' Co-Star Tom Sandoval: "I Care For Tom"
(Photos: Bravo; Instagram)