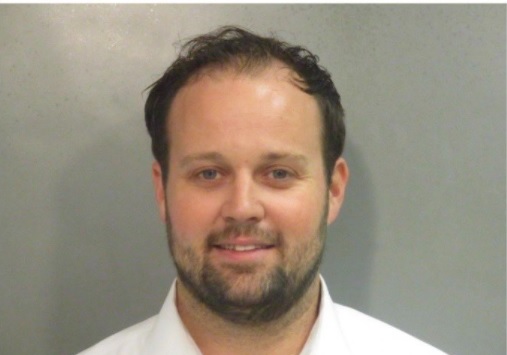 Josh Duggar is currently in the middle of federal prison's version of a "time out" after being thrown in the Secure Housing Unit (SHU) as punishment for being caught with an illegal cellphone. According to one former inmate, who spent time in the SHU at the same Texas prison that Josh is currently incarcerated in, life in the "the hole" can be described in one word: "miserable."
The man, who spoke to The Ashley on condition of anonymity, was imprisoned at FCI Seagoville, and was once thrown in the SHU like Josh for being caught with a cellphone. Life in the "hole" (as some prisoners call it) is a far cry away from the former 19 Kids & Counting star's life as a cushy reality TV personality.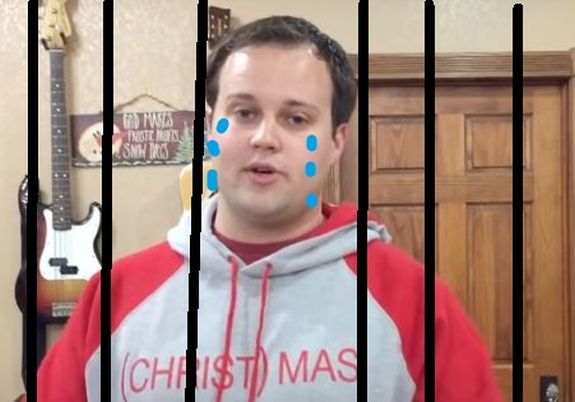 While the conditions in the SHU are "horrible," the former inmate said that the worst part about being in there is that your punishment often includes taking away some of your earned "good behavior" days, which will essentially extend your prison sentence.
Josh's release date is later now, due to him being caught with the phone. (His original release date was given as August 12, 2032. It's now listed as August 22, 2032.)
The former inmate explained that the prison's Discipline Hearing Officer (DHO) hands down the punishments for behind-bars offenses; however, the SHU sentences don't even start counting until the prisoner sees the DHO, so Josh's SHU sentence hasn't even officially begun, despite all the time he's already spent locked up there.
Here's a look at what life has been like for Josh since he was caught with his cellphone:
Accommodations:
Josh is currently staying in a small cell (about 10×6 feet) with another prisoner. Inside the cell is a bunk bed and a toilet/sink combo. Prisoners are allowed to go "outside" once a day; however, by "outside" they are essentially taken into a 20×20 caged area with two other prisoners.
"Anytime you are moved you must be cuffed at you cell door," the former inmate tells The Ashley. "If I wanted to go outside for my rec hour, both of us would be cuffed, then they'd take me out of the cell and uncuff him."
Hygiene: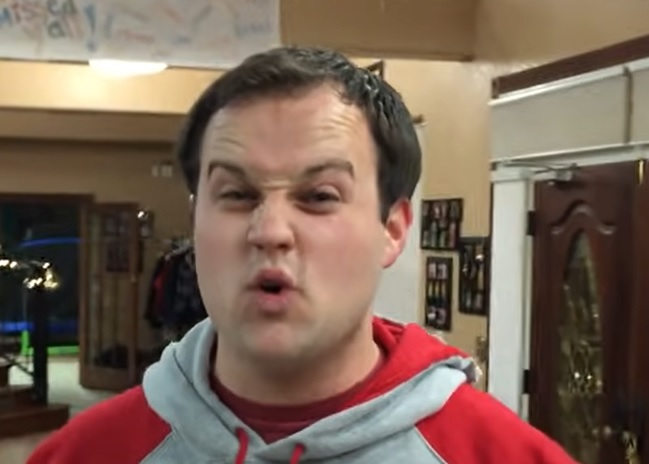 Before being thrown in the hole, Josh would have been able to shower daily. Now, though, he is only allowed to shower three times a week (on a set schedule of days), so he will sometimes have to go three days without hosing off.
"Most inmates will do a bird bath, which is basically washing yourself down in your cell with the sink," the former inmate said. "That's your only option on the no-shower days."
Food:
Prisoners in the SHU like Josh are served three meals a day, but all food is given to them through a slot in the cell door, so there's no real interaction with staff. Breakfast is served at 5:30 a.m., lunch at 10:30 a.m. and dinner at 4:30 p.m.
"Other than that, you basically get no other food," the former inmate said. "You are allowed to buy very limited food from commissary so you pretty much get no food but what's on the tray."
Entertainment:
Once in the SHU, Josh was only allowed to get two books off the book cart that comes around every two weeks. He was also not allowed to have visitors and was limited to only one 15-minute phone call a month.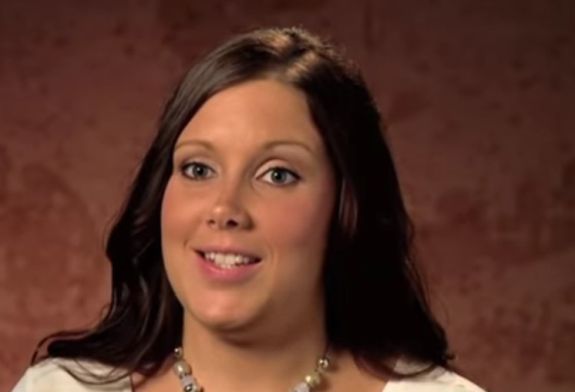 If he has the money, Josh can get a hand-cranked radio that must be cranked 500 times in order to get only one hour of radio play. The radios are pricey, though, costing Josh $129 if he wants to groove to some tunes.
One of the worst parts of being in the SHU, according to the former inmate, is the fact that SHU-dwellers are "on display."
"You constantly have people walking around looking through the cell door at you like you're an animal in the zoo," he said. "Once a week, there's a meeting where all the higher-ups talk about everyone in the SHU. Afterwards they do a walk through, and 'view' the inmates they just spoke about. It's humiliating."
The former inmate said that being caught with a phone is a pretty serious offense or "shot" (as it's called in prison.)
"A shot at the 100 level is the worst. Murder would be 100, but having a phone is a 108. Stealing would be in the 200s," the former inmate explained.
The Ashley wants to clarify here that the lower the number of the "shot," the more serious it is. So, murdering someone would be the worst, at 100. Seriously injuring someone would usually be classified as a 103 or 104. Possessing a cellphone is a 100-level offense, at a 108, but not as serious as murdering or injuring someone, obviously.
So, offenses in the 100-series are the greatest offenses. Offenses at the 200-level are not as serious (something like stealing or fighting). A 300-level is a moderate offense (something like disobeying an order). A 400-level offense is a minor offense (being late to work or something like that).
This explains the "shot" classes in detail.
Punishment for 100-level shots usually include visit restrictions, fines, taking good behavior days (which extends the sentence), restricted commissary and phone, and other disciplinary actions.
As of press time, Josh is still in the SHU. It's unknown when he will be returned to general population. Until he is, he is not allowed to have any visitors.
As The Ashley previously told you, the eldest of Jim Bob and Michelle Duggar's brood of blessings children is currently serving a 151-month sentence at Federal Correctional Institute (FCI) Seagoville near Dallas, Texas, for receiving child sex abuse materials (CSAM).