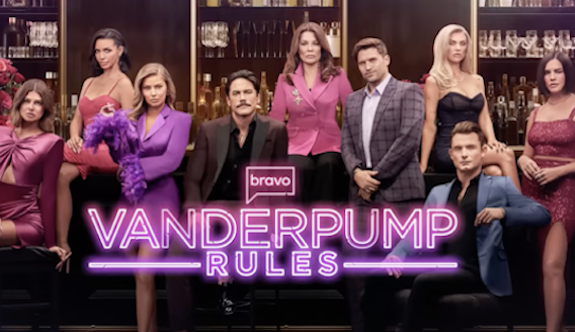 Our favorite SUR-vers will be up bright and early Thursday morning to film the Vanderpump Rules Season 10 reunion somewhere in the LA area. Cast members and reunion host Andy Cohen have been sharing about what's certain to be a can't-miss television event. Who's in? What will they be talking about? Here's what we know so far…
Since the 'Scandoval' first rocked the world three weeks ago, fans have been wondering if Tom Sandoval, his now-ex Ariana Madix and his side chick Rachel Raquel Leviss would all be showing up for the reunion. Scheana Shay's attendance also came into question when Raquel filed a restraining order after allegations that the Scheananigans host assaulted her, a claim Scheana denies.
Due to the order, Scheana is required to stay 100 feet away from Raquel and can't directly address her, which would make filming them together challenging, but not impossible.
On last Friday's episode of Scheananigans, Scheana shared that she was going to be part of the reunion taping.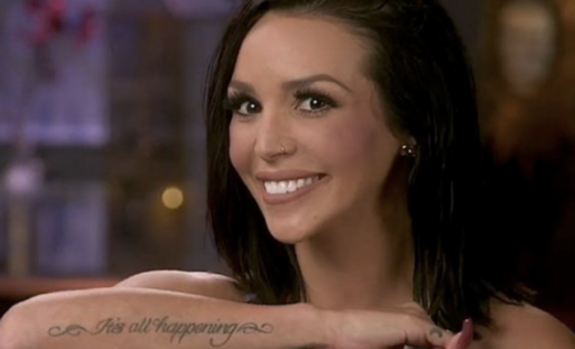 "As far as I know, I am fully intending on being there in person," she said. "I have no say over how this logistically works out, if it's Zoom, we also have another COVID test that we have to do before the reunion, so that is not up to me whatsoever, I just want to make that very clear."
Scheana was in full reunion-prep mode on today's Instagram Stories, hanging out with castmates Katie Maloney and Lala Kent, and undergoing a variety of treatments to get camera-ready. Whether that camera is on the main stage or in a Zoom room is still under question, with Raquel confirming today via Instagram Story that she will also be at the reunion.
"Yes, I will be attending the reunion tomorrow in person," the former beauty queen posted, to which Lala responded in her own Instagram Story, "We can't wait to see you @raquelleviss" followed by a happy devil emoji.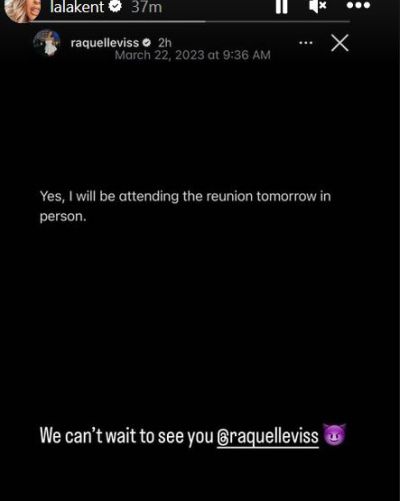 Producers will make the final call over how Scheana and Raquel will participate in the reunion based on the restraining order, which prohibits any type of communication between the two, not just face-to-face talking.
"There can be no direct communication or even communication through any intermediaries," Scheana's lawyer Neama Rahmani told US Weekly.
Regardless of how these cast members are able to participate in the reunion, Lala said that producers are working to ensure there are no leaks about the reunions from cast members.
"We got a phone call, I know all of us did, they're taking our phones because there's a leak," Lala said on the latest episode of her Give Them Lala podcast. "They verbatim said, 'We will give you your phone during breaks so that you can check up on your daughter, and then we're going to take them back. No social media posting. No behind-the-scenes. No nothing.'"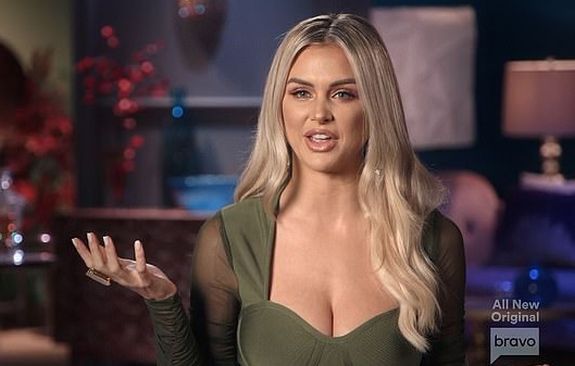 Though the Sandoval-Ariana-Raquel drama is top-of-mind for fans now, Lala reminded her podcast listeners that there are plenty of other moments from Season 10 to be discussed at the reunion, including Katie and Tom Schwartz's split and Scheana's wedding.
"I have no idea what tomorrow's going to look like. I don't know who's going to show up. I don't know who's going to be sitting where," Lala said. "…I did say if this reunion is only going to be centered on [the Scandoval], I don't need to come. We're an ensemble cast; everyone's storyline is important."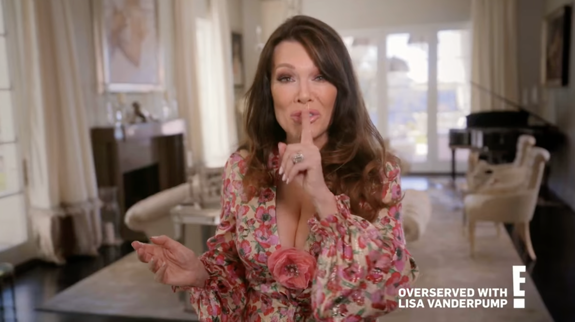 For her part, Scheana said she would like the reunion to cover her feud with Katie this season and the change of heart she's had toward her sometime-friend.
"…especially after watching this week's episode, I had a little piece of my heart break for [Katie] because, I'm like, she was going through a divorce and a heartbreak and, as much as she came on so strong that 'I'm happy, I'm great, I'm living my best life,' I took that very literal from one conversation and I would say that's one of my regrets this season, and I will have an apology for her at the reunion next week," Scheana said.
The air date for the reunion– and the number of reunion episodes– has yet to be announced, but Lala anticipates this season will now have 14 or 15 episodes.
According to Andy Cohen, who posted on Instagram Stories that he was catching up on the full season as he traveled from New York for the reunion taping, we're all in for treat these next few weeks.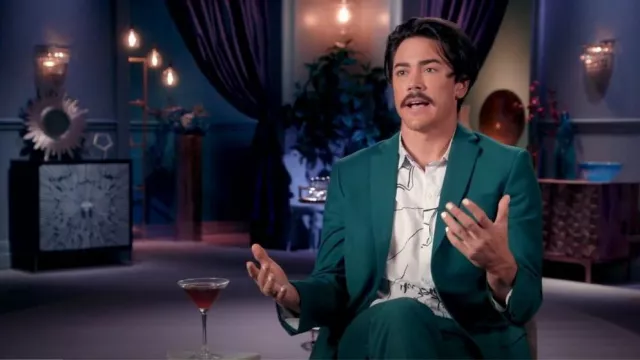 "Doing my homework on the plane… And my mouth is on the FLOOR," he wrote in one post, followed by, "(I'm speaking as a fan. I have nothing to do with this show besides hosting the reunion) I will say without hyperbole that the second half of the season is some of the best TV I've seen on Bravo."
RELATED STORY: Former 'Vanderpump Rules' Star Jax Taylor Weighs In On "Scandoval"; Says He Was Right All Along About Tom Sandoval: "No One Wanted To Believe Me"