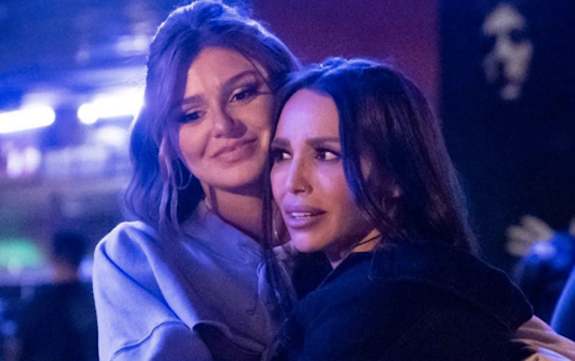 The legal battle between Vanderpump Rules stars Raquel Leviss and Scheana Shay may not be over yet, as Scheana may be considering filing charges against Raquel. In a new interview, Scheana's attorney stated that it was Raquel— not Scheana— who took their infamous fight earlier this month physical first.
As The Ashley previously reported, Raquel took out a temporary restraining order– and filed for a permanent restraining order– on Scheana after she claimed Scheana punched her in the face, leaving her with blurred version, a permanent scar on her face and a black eye. Raquel said the altercation took place right after Scheana learned of Raquel's months-long affair with Tom Sandoval, the longtime boyfriend of Scheana's BFF Ariana Madix.
Though Scheana has always denied the allegations that she punched Raquel and left cuts above her eyebrow, Scheana's attorney is now giving more insight as to what allegedly happened during the girls' physical altercation. In a new interview with Us Weekly, Neama Rahmani stated that it was Raquel who was took things physical, not Scheana.
"Scheana did push Raquel, but it was after Raquel grabbed her wrist. It was a reasonable force," he told the magazine on Wednesday. "It was necessary. I mean, look, Scheana is at best, maybe 5'5, [and] Raquel, [she's] 5'10, she's wearing heels. For Raquel to argue that Scheana could even punch her in the eye or cut her eyebrow, I mean, that's just absolute inconsistent with the height differential and the size differential of these two women.
"Scheana didn't punch Rachel. Rachel didn't get a black eye. Scheana pushed Rachel but only after Rachel grabbed her wrist, and Rachel did not suffer a concussion," he added.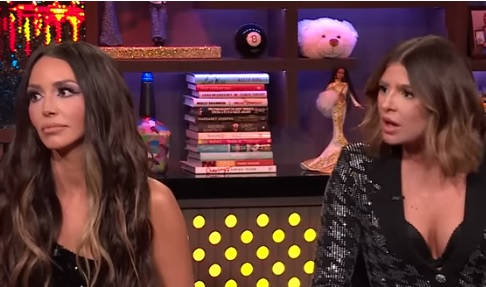 Scheana's attorney went on to state that Raquel embellished about what happened and then misused the country's legal system.
"Everything that Raquel said was a gross exaggeration of what happened," he explained. "And importantly, it's not a basis for a restraining order. This isn't a reality TV show. This is real life. [A restraining order] is something for actual victims of violence, domestic violence, workplace violence, elder abuse, child abuse. It's not because two friends had an argument outside of a New York bar.
"So it's really was a gross abuse of our system of justice. Raquel filing the police report, getting those medical records, filing the petition. I mean… there's real victims that need help."
This echoes what Scheana stated as she was leaving the courthouse after the hearing on Wednesday. In that same interview, Scheana accused Raquel of taking legal action to "deflect the affair" with Sandoval, calling the move a "PR stunt" to "save face." While the temporary restraining order case has been dismissed, Scheana hinted that she may now be taking legal action against Raquel.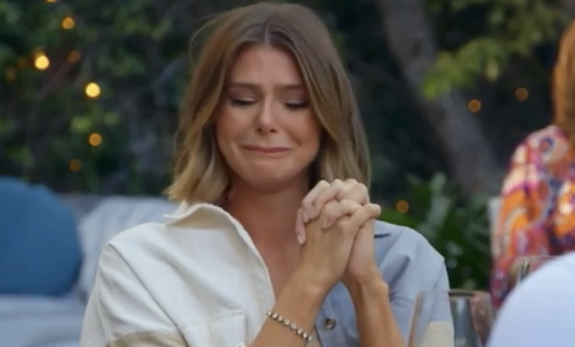 According to her attorney, Scheana has reason to do so.
Neama told Us Weekly that Scheana could pursue a lawsuit against Raquel for defamation, malicious prosecution or abuse of process.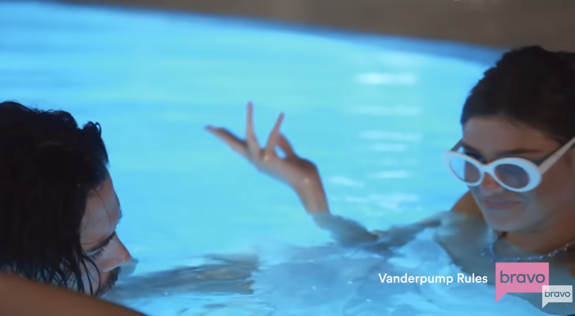 Neama claims Scheana "doesn't want anything to do with" Raquel at the moment, but he will stick by his client's side and continue to defend her as he has done for the past several weeks.
Scheana sang her attorney's praises this week, telling reporters that Neama "and his office worked so hard to make sure that the truth prevailed."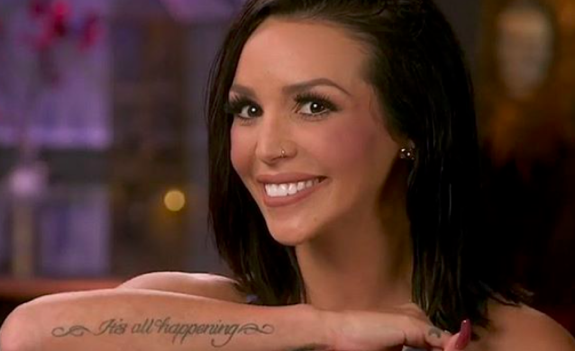 While Scheana has yet to reveal whether or not she intends to pursue a lawsuit against Raquel, she's made it VERY clear that she isn't interested in pursuing a friendship with her. Outside of the courthouse on Wednesday, Scheana replied with "Hellll no," when asked if she would ever consider being friends with Raquel again.
"That's a hard no!" she added.
RELATED STORY: Scheana Shay Blasts Raquel Leviss As She Leaves Court Hearing Regarding Raquel's Restraining Order Against Her: Says Raquel Is Abusing the Legal System to Deflect From Scandoval
(Photos: Bravo; Instagram)