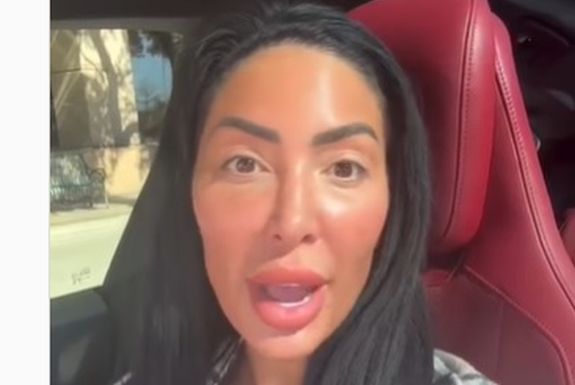 A Texas, med spa is "facing" the wrath of Farrah Abraham.
The Backdoor Teen Mom— who currently lives in Austin—took to Yelp to write one of her infamous one-star reviews this week, accusing the "Saving Face" med spa of committing "facial robbery" against her.
No. Seriously.
Farrah— who has had her face plumped, sucked, cut up, carved out and reworked numerous times over the years— was clearly unhappy with the job the med spa did Botoxing and filling her face. The plastic surgery enthusiast claimed that the spa's employees refused to listen to her, hit her nerves with needles, and overfilled her face, creating dents.
"Face robbery is real and I wouldn't trust my face with this company Saving Face as 3 woman on location couldn't figure out how to listen to the client on filler rather than Botox," Farrah wrote on Yelp. "Being charged thousands of dollars to ruin my face is bulls**t."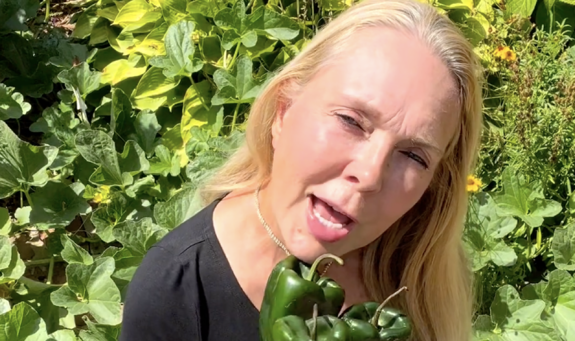 Farrah went on to accuse the spa's technicians of being "idiots" and of "not caring about hitting nerves with needles." She also insisted that they were unaware of human anatomy.
"I can't even smile properly because of these none-skilled injectors," Farrah wrote. "It's horrible to be taken for money and your face altered SCAM at it's finest. Austin tx deserves better 100!"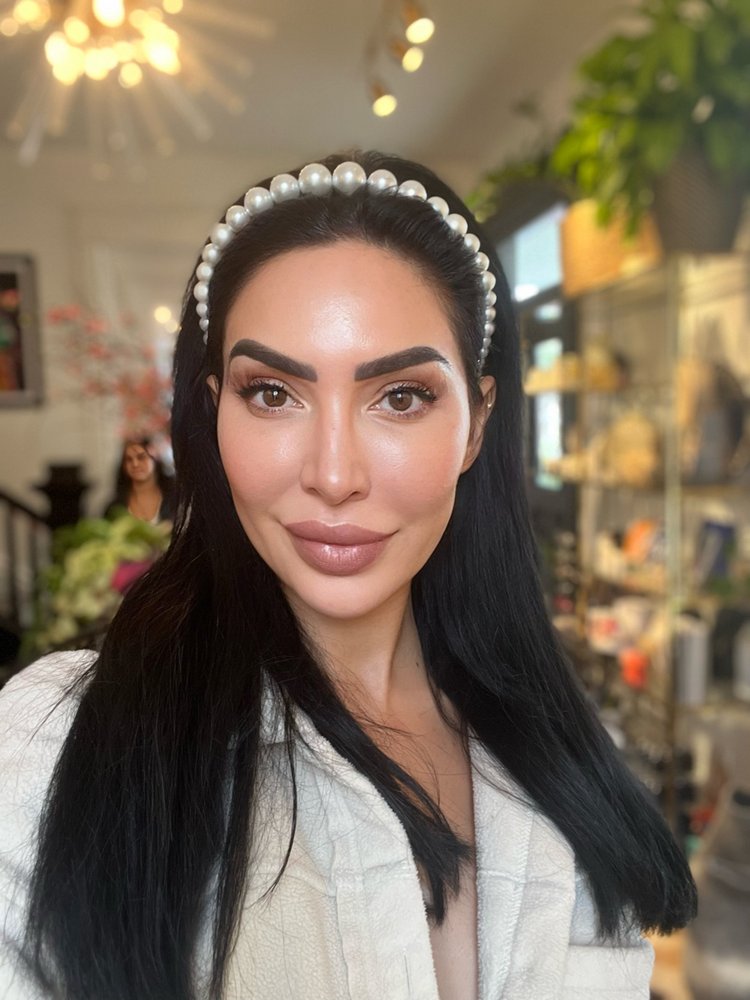 And, naturally, Farrah— the self-proclaimed "Number One Celebrity In Our Nation"— had to somehow work in a sentence about how famous she is.
"I would post a picture but I'm famous and I don't need their sh**ty work stuck on Google," she wrote, before adding that she had to go to another spa in New York to "fix" the issues she was left with. Luckily, the New York technician was able to remedy the "facial robbery" Farrah says she experienced in Austin and bring her mug back to plumped-and-plastic perfection.
Farrah also underwent some "lip blushing" while in NYC (a type of semi-permanent makeup application on the lips). The tech who did the work later shared the results to Instagram.
View this post on Instagram
On her Facebook page, Farrah shared a Daily Mail article that contained photos of her "new" look (after the "facial robbery" was repaired in NYC). While Farrah was pleased with her "after" look, those who left comments on her post certainly didn't feel the same way.
"When did she turn 60?" one person quipped.
"She needs to stop getting work done. #Botched," another wrote.
As fans know, Farrah has numerous cosmetic surgeries over the years, including rhinoplasty, multiple boob jobs, fillers, a chin implant (and removal), numerous body procedures and more. Back in 2015, Farrah had a life-threatening reaction to a lip implant procedure, causing her to have to go to the emergency room and later turn to the doctors from the TV show Botched for help.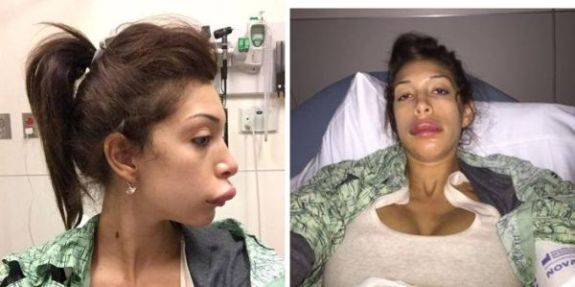 At the time, Dr. Paul Nassif and Dr. Terry Dubrow warned Farrah that she could cause permanent damage to her face if she kept having procedures done to her lips; however, Farrah has continued to get fillers and other cosmetic lip procedures.
All of her plastic surgery has caused Farrah to have a dramatically different look from when she first appeared on 16 and Pregnant. However, when Farrah heard back in November that fans were saying she's now "unrecognizable," she blasted the online nay-sayers and accused them of committing "emotional abuse" against her.
During the same rant, Farrah also insisted that she is not "unrecognizable" because she recognizes herself.
"I recognize myself more than I've ever recognized myself," she said.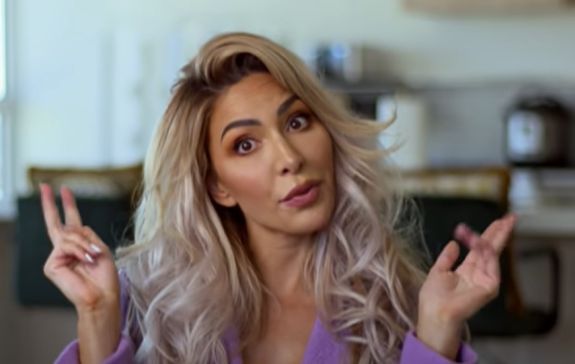 The Big F insisted that at the time that she was in her "natural state."
"I have to say, I look freaking amazing!" she said. "And this is me natural. So that means injections [have] worn off. That means nothing else. The end.
"If you want to keep shaming, that's emotional abuse!" Farrah continued. "It's called gas-lighting. It's not right, it's not the facts…Take care of your health. Just like I do. I'd want the same for you, because I feel great. I love how I look. I love how I age. And that's beautiful."
This is just the latest of Farrah's signature "one-star" Yelp reviews (which The Ashley has come to look forward to.) Over the years, Farrah has used the review site to blast everything from an apartment complex she lived in (and allegedly caused a fire in); Harvard's online college; the LA nightclub she was arrested in front of in 2022; her "women-hating" OBGYN; and many more.
(If you'd like to further fry your brain and read more examples of Farrah's absolute decimation of the English language, click here!)
(Photos: Instagram; Yelp; MTV)