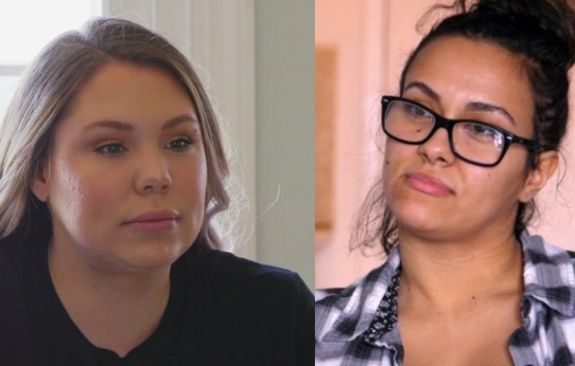 From getting angry on The 'Gram to getting ranty on The Yelp, it's been another busy week for the stars/former stars of the Teen Mom franchise! In an effort to bring you up-to-date on the latest Teen Mom OG and Teen Mom 2 news, The Ashley brings you the Teen Mom News Pile.
Here are some of the major (and minor but interesting) 'Teen Mom'-related things that happened over the last few days…
Devoin Austin calls out MTV for unfair treatment/not following him on social media.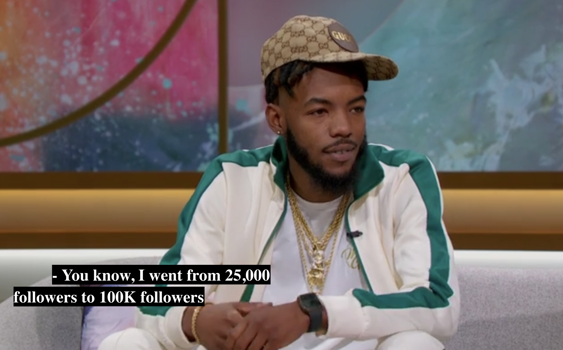 As the premiere of the 'Teen Mom' spin-off, Teen Mom Family Reunion, approaches, the show's (unverified) Instagram page is posting clips in an effort to promote the shenanigans to come. Meanwhile, Briana DeJesus' baby daddy Devoin Austin is busy making his own posts— calling out the show and MTV for allegedly not giving him the same treatment as other cast members in the franchise.
Devoin's rant was ignited recently after he realized he wasn't tagged in a screenshot from the spinoff, unlike his co-stars Gary Shirley, Maci Bookout, Jade Cline, Amber Portwood and Leah Messer.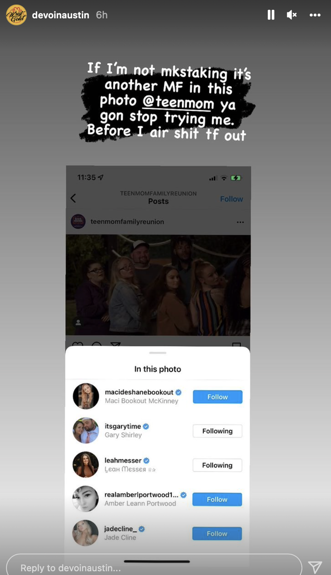 "If I'm not mistaking it's another MF in this photo @teenmom ya gon stop trying me, before I air sh*t tf out," he wrote.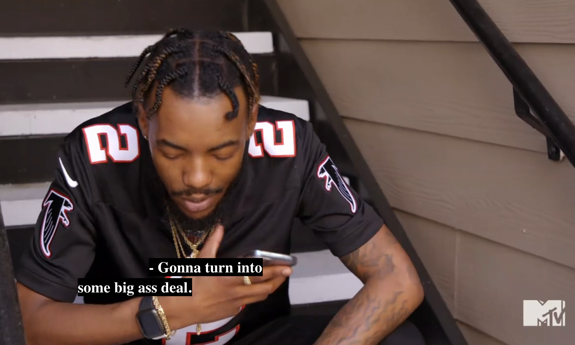 While the incident may have been an oversight, being that Devoin is now tagged in the photo, it didn't stop him from dragging the network for allegedly mistreating him— and "forgetting" about him— in the past.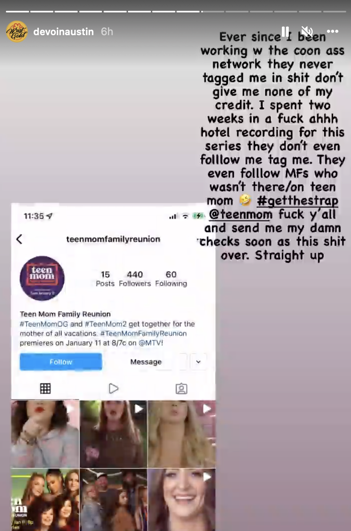 According to Devoin, MTV never tags him in photos, nor do they give him the credit he so rightfully deserves. He decided to take MTV (or, as he referred to it as, "the coon ass network") to task for leaving him out.
"Ever since I been working w the coon ass network they never tagged me in s**t, don't give me none of my credit."
He then complained about having to spend two weeks in the California sun filming for 'Teen Mom Family Vacation."
"I spent two weeks in a f**k ahh hotel recording for this series they don't even follow me tag me," he wrote. "They even follow MFs who wasn't there/on teen mom … ."
Devoin then borrowed a line from his 'Teen Mom Family Reunion' co-star Amber Portwood, proclaiming, "I'M DONE!"
He instructed MTV to "send me my damn checks soon as this s**t over," after telling the network to "F**k off." (As you do…)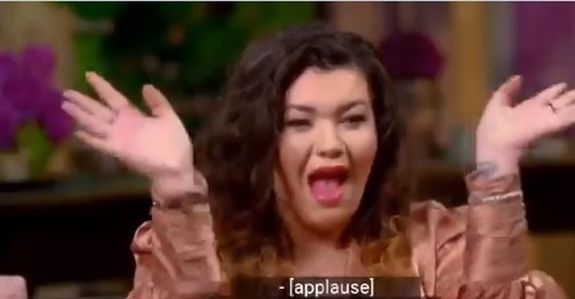 Devoin went on to claim that the account not tagging him could potentially lead to him losing out on networking opportunities and make it difficult for interested ladies to slide into his DMs. (Or something along those lines… )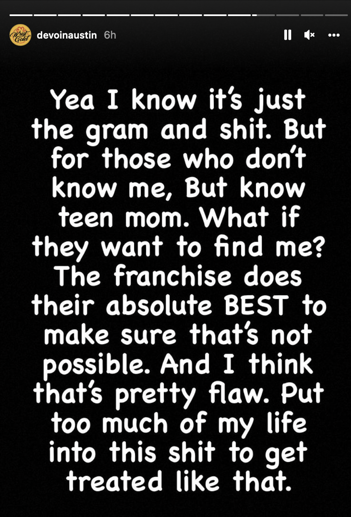 "Yea I know it's just the 'gram and s**t," Devoin wrote. "But for those who don't know me, But know teen mom. What if they want to find me? The franchise does their absolute BEST to make sure that's not possible. And I think that's pretty flaw. Put too much of my life into this s**t to get treated like that."
Devoin even encouraged his followers to call out the poor intern who runs MTV's page, as well as the official 'Teen Mom' account on his behalf, despite neither being responsible for the post to which he was referring.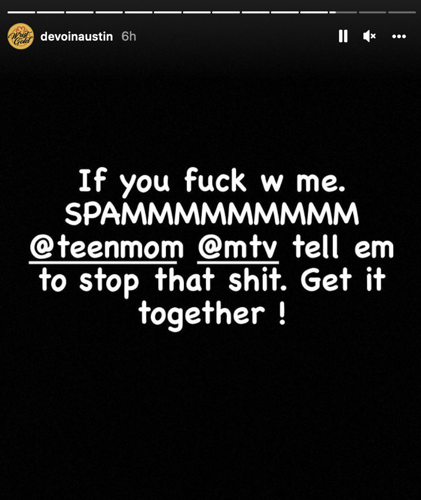 "If you f**k w me, SPAMMMMMMMMM @teenmom @mtv tell em to stop that s**t," he wrote. "Get it together!"
For the record, the 'Teen Mom Family Reunion' Instagram page is following Devoin on Instagram. However, at press time, neither MTV nor the official 'Teen Mom' account are following him.
This is not the first time Devoin complained about how MTV treats him. Back in November 2020, he claimed he was quitting the show unless his pay was increased. (Spoiler alert: he did not quit.)
Kail Lowry admits Briana DeJesus hurt her feelings by sending her a treadmill.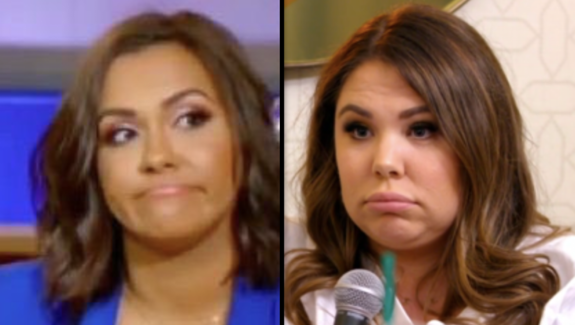 'Teen Mom 2' star Kail Lowry sued her co-star/nemesis Briana DeJesus in June after Briana claimed Kail "physically beat" Chris Lopez– the father of Kail's two youngest sons. Since then, the two have engaged in multiple acts of pettiness–- most recently when Briana sent Kail a treadmill in what was perceived as a "body shaming" dig.
On the recent episode of her Baby Mamas No Drama podcast, Kail addressed Briana's "gift," The Sun reports, admitting that, although she played it off on Instagram, the "gift" did upset her.
" … That's hurtful," Kail said. "It's petty and it's childish and it's immature."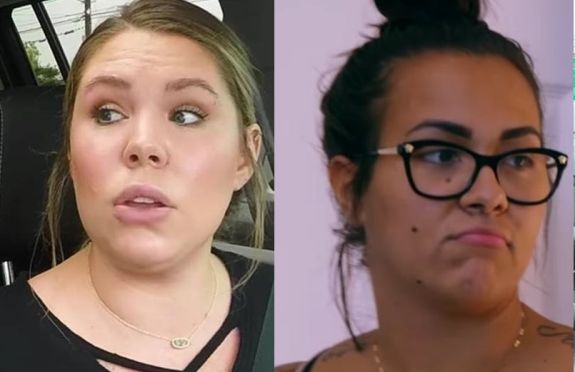 Kail said the incident made her look at the way she's handled issues with other people in the past–- including her baby daddy Chris, as well as Lauren Comeau, (the ex-fiancé of Kail's ex-husband, Javi Marroquin)– noting she "shouldn't have said anything on social media about it because it really didn't do anything for me."
"It didn't make me feel better, it didn't take away what they said, it didn't take away what they did, it didn't take away what I said to them," she added.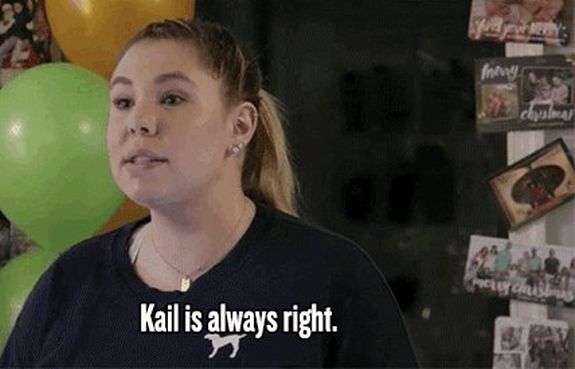 As for how she is handling the treadmill drama, Kail assured her listeners she's "acting differently."
"Thank you so much for the treadmill," she said on her podcast. "I will find use for it. Did it hurt my feelings? Yeah. But at the end of the day, this is something that has to do with you, not me."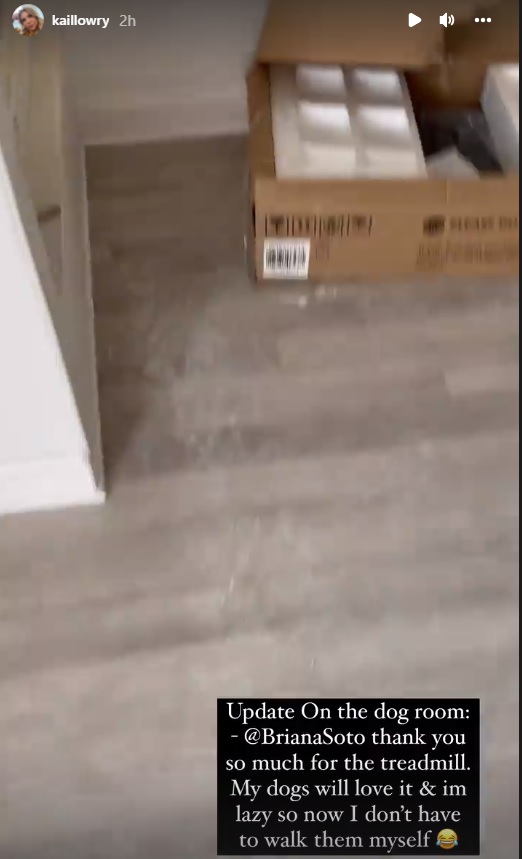 (Kail chose not to mention that she was gifted the treadmill after alleging on social media that Briana and Chris had slept together; however, the point was mentioned by a number of people on social media.)
Though Kail is "acting differently" with this feud, her lawyer is reportedly demanding Briana apologize for "antagonizing" her client. Court papers obtained by The Sun state that Briana's lawyer requested to postpone her upcoming court hearing from January 14 to January 19; however, Kail's attorney informed Briana's attorney December 15 that "Ms. Lowry does not consent" to the date change.
Kail's attorney went on to accuse Briana's attorney of not filing Chris' November 2 declaration–- in which Chris admitted to spending time in Miami with Briana–- until the night before Thanksgiving to "presumably upset" her client before the holiday. Kail's attorney also mentioned Briana reaching on to Kail on social media to let her know she was sending a "surprise."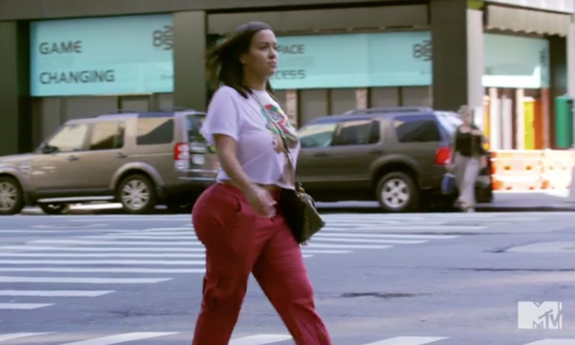 "The surprise was a treadmill," the email from Kail's attorney stated. "When read with the message, a reasonable reader would view it as your client calling my client overweight. If your client wants favors from my client, she should stop antagonizing her and perhaps issue an apology for the very statements she made which is the focus of this lawsuit."
In response, Briana's attorney denied the "gift" was sent as an insult.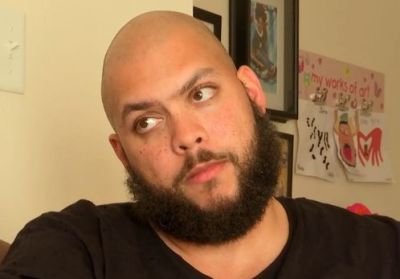 Farrah Abraham declared her OBGYN to be 'hateful' and 'woman-hating' in a ridiculous new Yelp rant.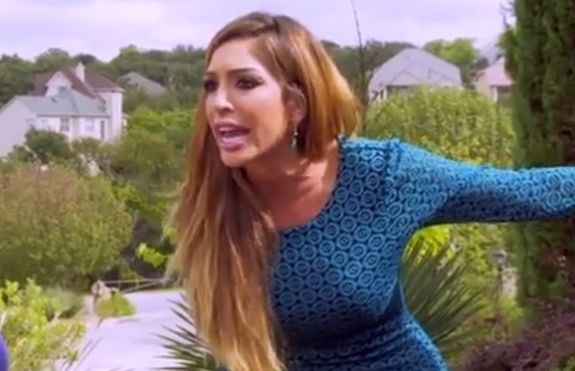 Farrah really is the holiday gift that keeps on giving! Over the years, Farrah has posted plenty of scathing Yelp reviews— criticizing everyone (and everything) from Harvard University to casting agents. While you can always count on there being a generous portion of "Farrah Speak" word salad in each of the Backdoor Teen Mom's Yelps, they also almost always include Farrah accusing someone of being "mentally unstable," "woman-hating" and "abusive."
In her latest Yelp review, Farrah's target is her OBGYN, whom she claims hates woman (even though she's literally a female OBGYN); is mentally unstable and a know-it-all.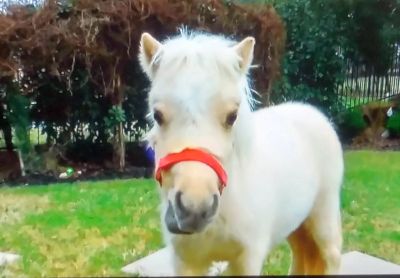 Another pip found in the review— which was written on December 22— is that Farrah claims the doctor tried to show Farrah something using a model of a vagina. Farrah— who, as we know, actually has models of her own vagina for sale on the Interwebs— was very offended.
"[The doctor] proceeds to waste my time as she wanted to pick up her vagina replica so she could act like I don't know what a vagina is," Farrah wrote.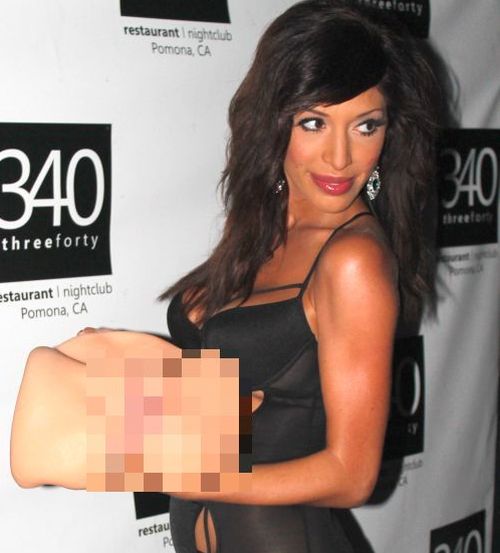 Farrah stated that the doctor seemed to be unaware that Farrah was using a type of birth control that goes in her arm and not a type that goes up her, um, "love tunnel."
"As I corrected her she needed to again act like she knows it all," Farrah wrote, adding that, eventually it got to the point where the doctor was telling her to leave. (As always, The Ashley has left the grammatical and spelling errors intact to preserve the "Farrah Speak.")
"She wanted to refuse service," Farrah wrote. "She actually can't stand being reality checked that she shouldn't mistreat woman, she should be quite and listen to the customer and provide a simple fast service."
Farrah then complains about having to walk up three flights of stairs to get to the office because the elevator was broken, and claims to have been "scammed" by a parking attendant. She proclaimed her OBGYN visit to be "literally the worse experience." (And, no, that's not a typo. It says "worse" not "worst" because….Farrah.)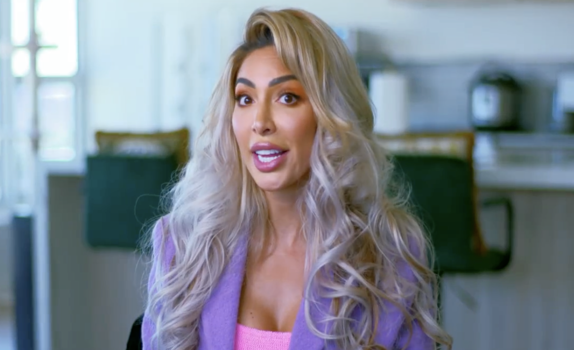 Before she signs off, Farrah proclaims the doctor to be "denialed." (As you do…)
"Be aware of this woman hating, know-it-all, discriminatory, denialed pathetic practicing scam of a OBGYN. Hostile and hateful. WATCH OUT!" she wrote.
As The Ashley previously reported, Farrah said her professor from an online Harvard class was also hateful and mentally unstable. (This occurred after the professor told Farrah that her writing skills weren't at a high enough level to take the course.)
In case you're wondering what other people/businesses/companies Farrah has written negative Yelp reviews about and specifically stated in them that someone discriminated against her and/or was abusive and woman-hating, The Ashley has put together the following list. The companies include: Delta Airlines, a New York Apple store, a Texas lawyer, the Los Angeles Film School, a Southern California waxing salon, a vet who questioned Farrah's dog's health, a children's casting agency, a Beverly Hills bar, and a Los Angeles cleaning service.
Debra "Debz OG" Danielsen is spreading her wings and some holiday cheer.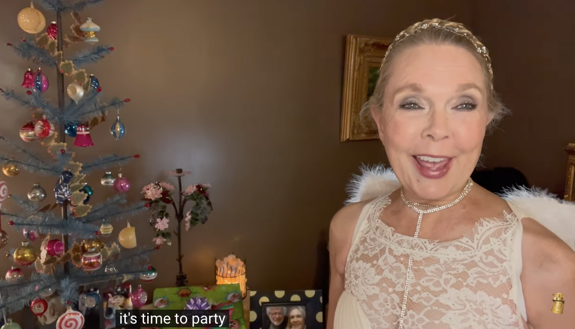 Former 'Teen Mom OG' grandma Debra Danielsen, aka Debz OG, hopped onto YouTube recently for a two-part video in which she dressed up like some sort of sexy-time sugar plum fairy and talked about the joys of the holiday season… or something.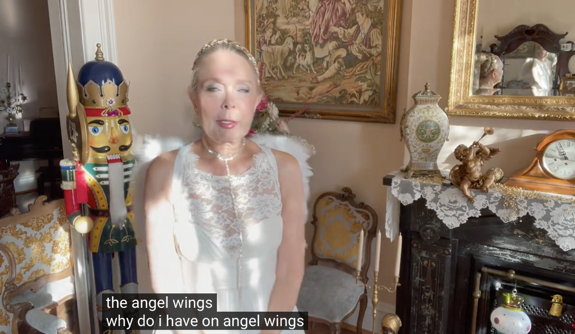 Debz says that, although not every Christmas has been perfect for her throughout the years, she's not going to let that pull her down.
"I'm not gonna let that upset my celebration of the gift that Christmas is, and that's the gift of a savior eternal life and freedom– freedom from loneliness, despair, distress and all of these horrible things that are in the world," Debz states.
In part of her mission to spread holiday happiness to all (of her subscribers on YouTube), Debra encouraged others to give thanks to people like first responders, many of whom have to work on the holidays. She didn't, however, mention her daughter, Farrah Abraham, who will undoubtedly be "working" to churn out some confusing Christmas content for her "fans" on social media.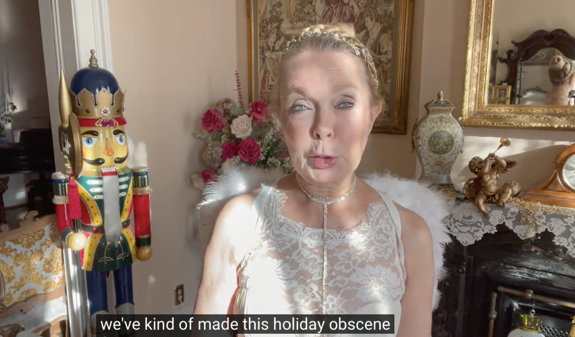 Debra said she's been busy on some holiday projects, including throwing together gingerbread houses, watching Hallmark movies and watching "Lion King episodes on Netflix" and being "horrified and shocked" at the series. (As the video continues, it's clear that Debz is actually talking about the Netflix docuseries Tiger King.)
In the spirit of giving, Debra suggested gifting gingerbread houses to firefighters or homeless shelters, or even volunteering.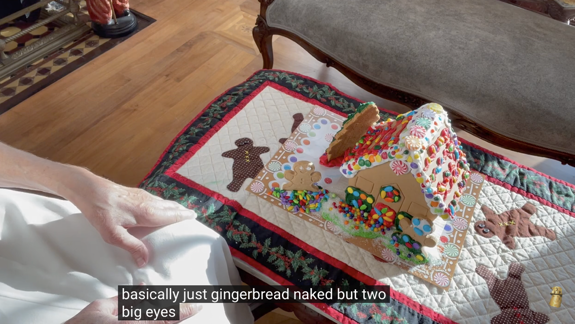 Part 2 of Debra's video kicked off with her seemingly throwing some shade at her daughter's failed Harvard experience, telling viewers that the 24th President of the university lived just blocks from her home until his death in 2000 or 2001. If you're wondering what the hell this fact has to do with Christmas, Debz OG goes on to explain that when the city was tearing down the man's home years ago, she snuck in and took a few items– two of which she repurposed as her Christmas tree stand.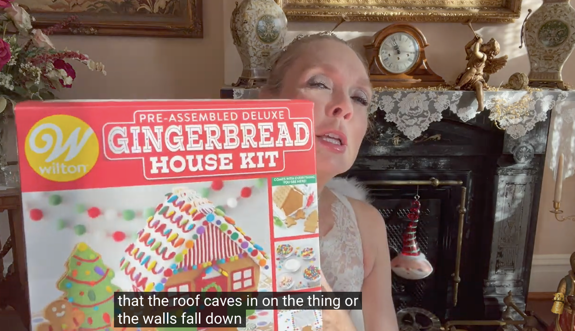 After talking some more about her and husband Dr. David's holiday plans, Debra once again encouraged fans to "go out and get yourself a pair of angel wings" and "make somebody's Christmas brighter."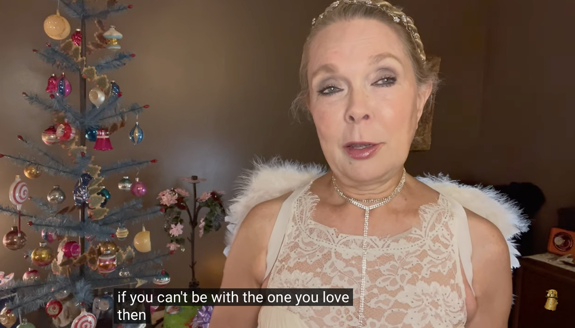 Click here for Part 1 of Debra's "Be a Christmas Angel" video; Click here for Part 2. They truly are a Christmas treat!
To catch up on more recent 'Teen Mom' news, click here!
(Photos: YouTube, Instagram, MTV)