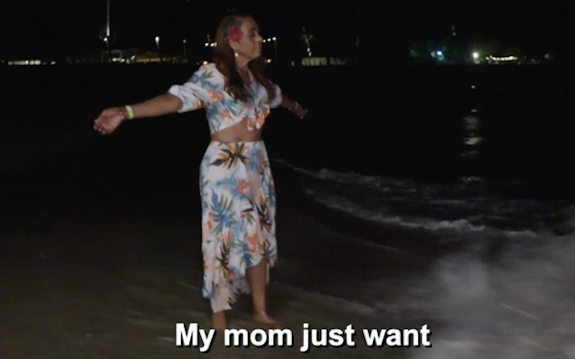 Things are getting tropical next month as a new season of 90 Day Fiance: Love in Paradise premieres on TLC.
The 90 Day Fiancé spinoff will follow a cast of couples in relationships at various phases, with one of the Season 3 pairs having met more than 10 years ago.
This season's crop of lovers also include a returning couple, a couple expecting a baby, and a friendly familiar face from the "90 Day Fiance" franchise: Mother Pedro.
Meet the Season 3 couples below!
"Mother Pedro" Lidia (56, Dominican Republic) & Scott (51, Florida)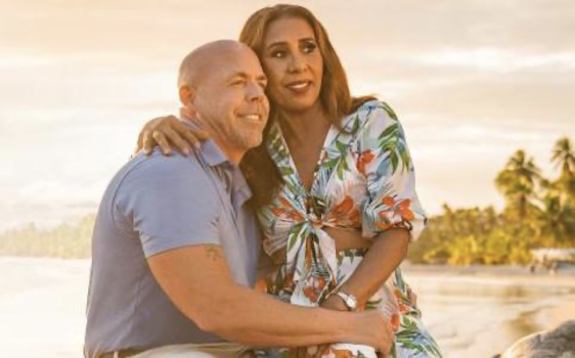 As mentioned above, Pedro Jimeno's mother Lidia will make the jump from The Family Chantel to 'Love in Paradise' as she prepares to meet her boyfriend Scott for the first time. After more than a year of virtual dating, body builder and respiratory therapist Scott is trekking it to the Dominican Republic to give his relationship with Lidia a real shot.
Lidia says in the trailer that she has only had one real relationship in her life and hopes Scott is "worthy" of being her second.
"Because I didn't wait 12 years of my life for a tiny thing," she says, suggestive hand gestures and all.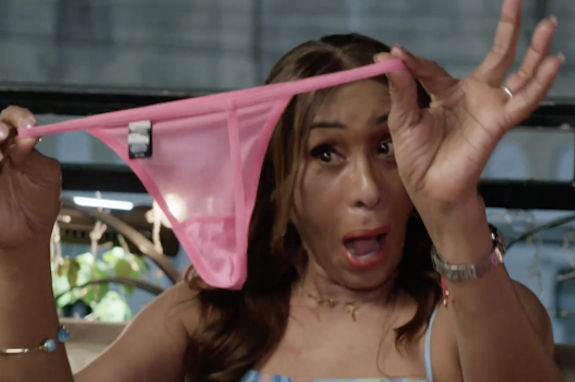 This season, viewers will watch as Lidia and Scott navigate a language barrier as well as a former Colombian love interest of Scott's who is interested in rekindling something with him.
Lidia's daughter Nicole will also make an appearance this season, and to the surprise of no one, she doesn't approve of her mom's man.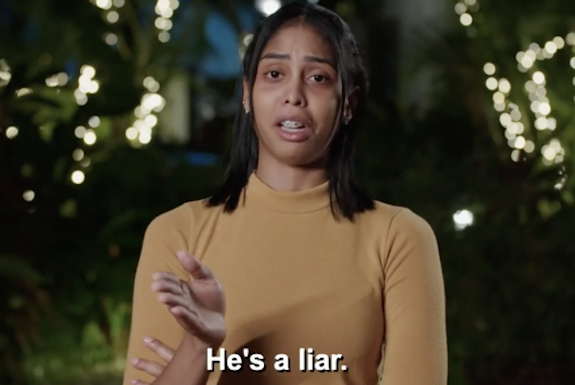 VaLentine (47, California) & Carlos (29, Colombia)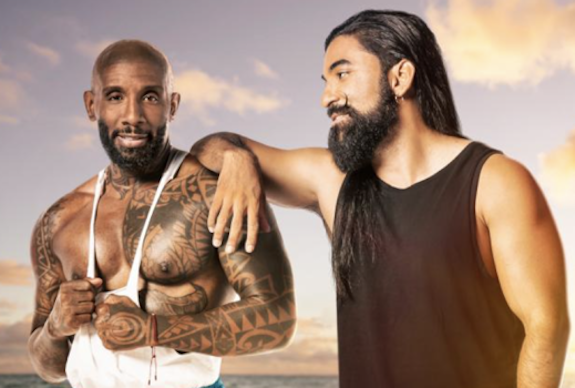 Also returning to the "90 Day Fiance" franchise are VaLentine and Carlos of 'Love in Paradise' Season 2. After hitting a few rough patches last season, VaLentine and Carlos are back on track and so are their plans to get hitched.
"I came here to Colombia to get married to the love of my life and it makes me feel the impossible is about to happen," VaLentine says in the new trailer.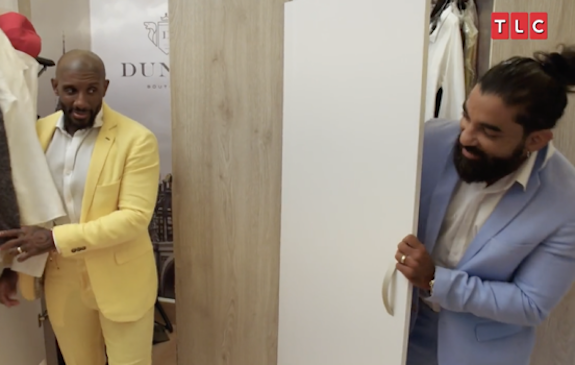 Before walking down the aisle, however, the couple must work through some new problems– one being VaLentine's belief that Carlos has been "emotionally cheating" on him with a woman.
"Even though I identify as gay, I'm actually bisexual," Carlos explains in the clip.
Carlos insists "nothing is going on" and that he have relations the woman in question, but VaLentine remains unsure.
Jordan (38, Texas) & Everton (48, Jamaica)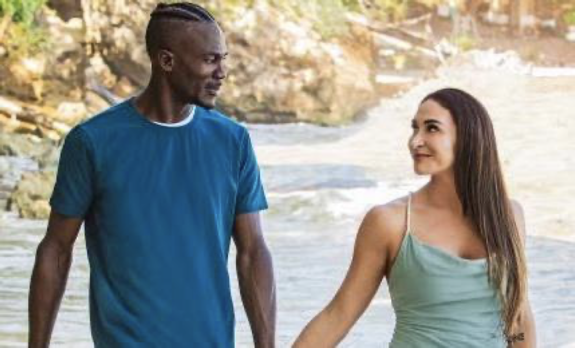 Jordan and Everton fell in love more than a decade ago, but the two struggled with the physical distance between them. In an effort to give their romance another go, Jordan is planning to join Everton in Jamaica, where she hopes he will want to take their relationship to the next level.
"There's something about a guy on an island, because he can just offer such a more beautiful life," she says.
Jordan traveling to Jamaica may have solved the physical distance issue, but cheating allegations, money problems and other issues begin to pop up in the relationship, leading Jordan to question Everton's intentions.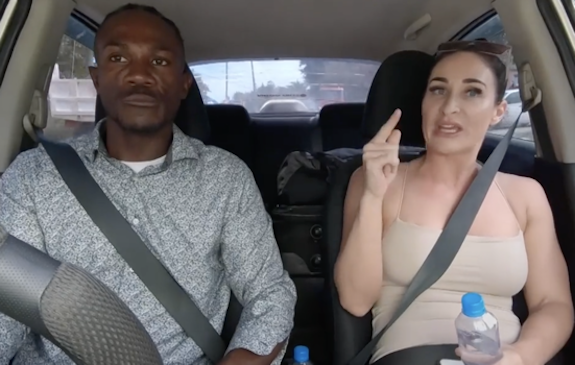 "You are taking money from me and you are giving it to another woman," Jordan says in the trailer, to which Everton replies, "A small amount, yes."
"I'm not f**king doing this with you anymore," Jordan screams.
Jessica (29, Wyoming) & Juan (29, Colombia)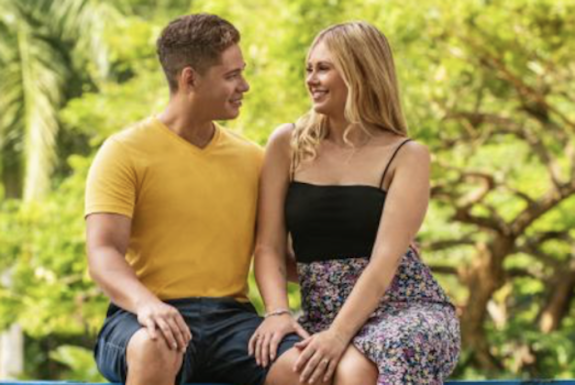 Jessica and Juan met while Jessica was vacationing on a Caribbean cruise where Juan happened to be working. Fast forward two-and-a-half years, Jessica is heading back to Colombia, newly engaged to Juan, pregnant with his child, and bringing her two young boys along for the ride.
"Everywhere I go to see Juan is in paradise and now things are about to get real," Jessica says in the trailer.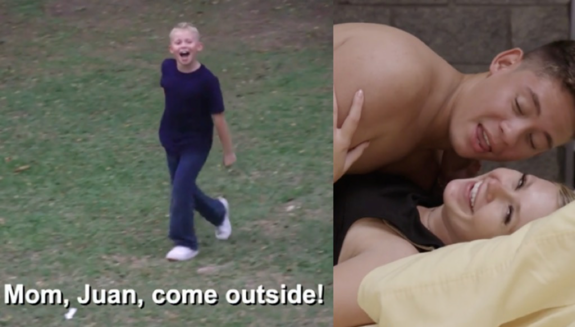 Soon, Juan will head back to the cruise ship to bartend for bikini-clad babes for six months, while Jessica is left getting their family's new life organized on her own.
April (38, Texas) & Valentine (26, Dominican Republic)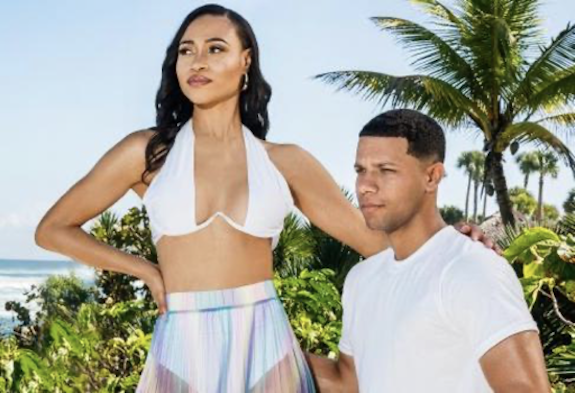 April and Valentine met while vacationing in the Dominican Republic and claim they are very much in love. Though April–- a doctor and entrepreneur-– has a very busy life, she tries to visit her personal trainer boyfriend frequently. Still, April and Valentine's relationship is riddled with challenges.
Not only do they have a 12-year age gap, but April and Valentine do not speak the same language. The couple is also dealing with a "very involved ex."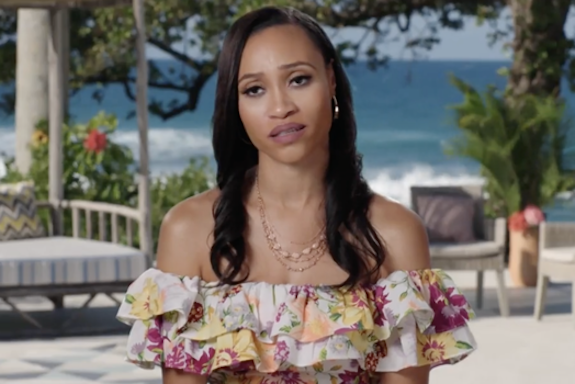 "This mother f**ker disappeared for five days," April says in the trailer. "I don't understand what crazy turn my life has taken."
Matthew (36, Texas) & Ana (27, Brazil)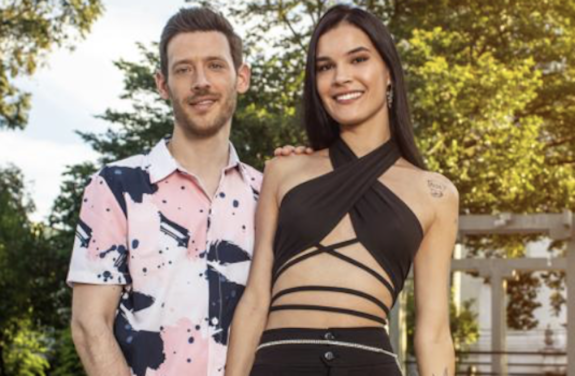 Matthew and Ana met on a dating app and their relationship is the former's longest relationship yet. Just 10 days after meeting in person, the happy couple will get engaged and go on to enjoy a tropical vacation together…for the most part, anyway.
While attempting to make things work (and ultimately, make it down the aisle), Matthew's insecurities start to surface and he and Ana begin struggling over their cultural and religious differences.
Season 3 of "90 Day Fiance: Love in Paradise" premieres April 17 at 8 p.m. on TLC. Watch the first trailer below!
RELATED STORY: Colt Johnson's Wife Vanessa Says They Will Not Return to "90 Day Fiance" After Colt Seriously Injured Himself On a Trampoline During Filming
(Photos: TLC; Instagram)