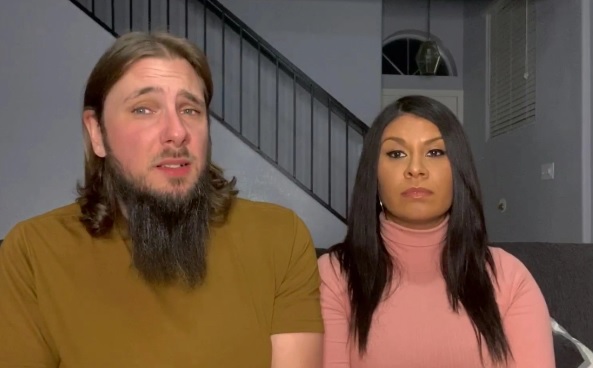 It looks like Colt(ee) Johnson's 90 Day Fiance run has come to a tragic end.
Colt's wife, Vanessa Guerra, revealed to fans during a Q&A on Monday that she "refuses to film anymore" and that Colt is "unlikely" to return as well after an accident in December left 37-year-old Colt temporarily wheelchair-bound and hospitalized for weeks. Vanessa also revealed more about the accident that left Colt seriously injured.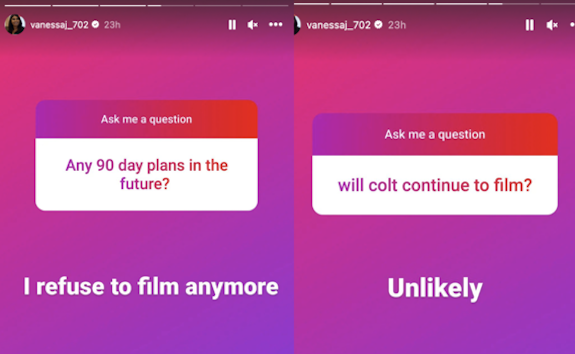 As The Ashley told you last month, Colt broke his tibia and fibula in the December accident, tore his meniscus, and ultimately needed three surgeries. Vanessa told fans at the time that because of the pain medicine and anesthesia Colt received in the hospital, Colt's bladder had stopped working and he had been on a catheter.
During Monday's Q&A, Vanessa explained for the first time that the accident occurred while she and Colt were filming for the "90 Day Fiance" franchise.
"We were filming a scene on trampolines that went terribly wrong," she stated.
Vanessa said the whole ordeal was "overwhelming at first," though she said Colt is "determined" and has become more independent as a result of what happened.
" … I've never seen him so determined to do something for himself before this," she wrote. "He's actually more independent now than before he broke his leg."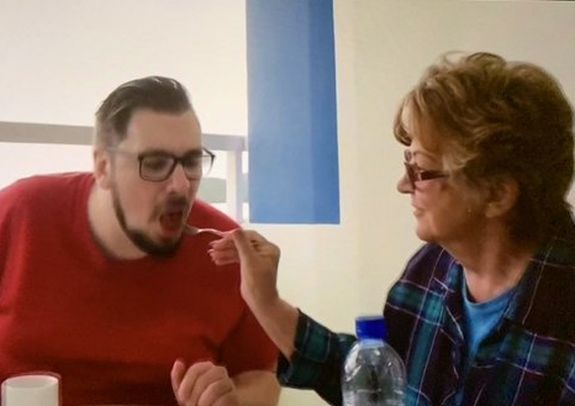 Vanessa previously said Colt's recovery time "is expected to be 6-8 months," during which time he will begin physical therapy "to learn how to walk again."
RELATED STORY: "90 Day Fiance" Star Colt Johnson Left Unable to Walk After Accident; His Wife Vanessa Updates Fans On His Multiple Surgeries & Long Hospital Stay
(Photos: TLC; Instagram)