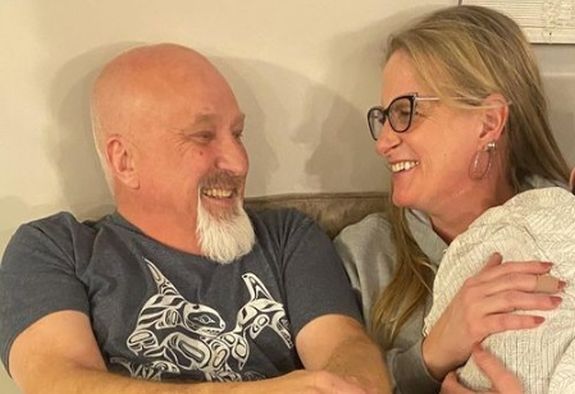 Christine Brown is celebrating Valentine's Day by going Instagram-official with her new man, David Woolley.
The Sister Wives star— who divorced her husband Kody in 2021—used the holiday as an opportunity to introduce her fans to David. While it's unknown how long Christine and David have been dating, she made it clear that she's very serious (and very happy) in her relationship with him.
"I finally found the love of my life, David," Christine wrote. "The first time he held me close, it felt like my soul took its first breath. He's wonderful and kind, incredible with my children and an adorable grandpa. I never dreamed I could find a love like this. #blessed #soulmate #feelingsogood #lovemylife #partner."
View this post on Instagram
After Christine made her post, David also posted a photo of him with Christine, calling her his "queen."
Last week, Christine announced that she was "exclusively dating" someone, though she didn't give details about her boyfriend at the time.
According to The Sun, 59-year-old David owns a drywall company and is a widower. He's the father of eight children and has grandkids of his own. Although he's from California, he now lives in Utah.
(If you're wondering, David's wife, Margaret, died in 2012. They were married for 22 years prior to her death.)
David has been filming, presumably for the upcoming season of 'Sister Wives.' (We know this because members of the film crew are seen in the background of one of the photos posted by Christine of her with David holding Christine's grandsons.)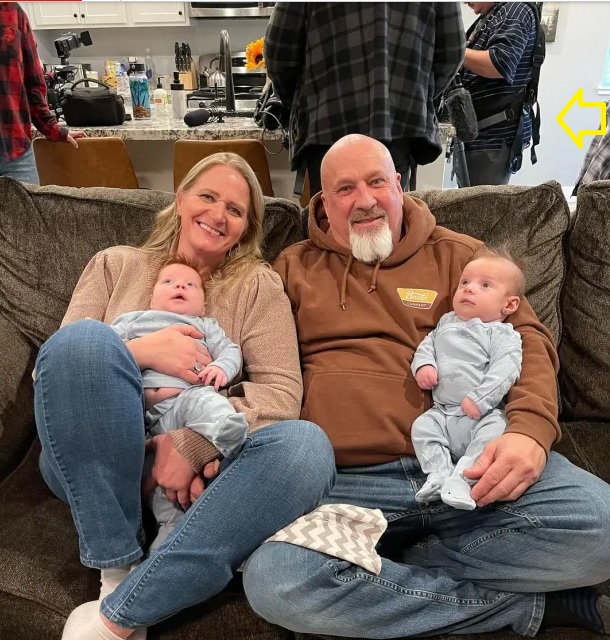 Last week, Christine described David as "wonderful, and romantic, and so kind" and stated that he is "incredible" with her youngest child, Truely.
"He is everything I've been looking for," she added.
View this post on Instagram
As 'Sister Wives' fans know, Christine was married to Kody from March 1994 until 2021, when she dumped him and moved to Utah to be closer to most of her kids. (Kody and Christine share five adult kids, as well as 12-year-old Truely.)
Christine has stated that she will never be in a polygamous relationship again.
Kody has not yet commented on Christine's new boo. However, during the Season 16 Tell-All episode (which aired in February 2022), Kody stated that he wants Christine to find love.
"I hope she gets married," Kody told host Sukanya Krishnan. "I hope she has a wonderful relationship. I hope she's happy."
RELATED STORY: 'Sister Wives' Star Christine Brown Announces She Has Her First Boyfriend Following Her Split From Kody: "He's Everything I've Been Looking For!"
(Photos: Instagram)