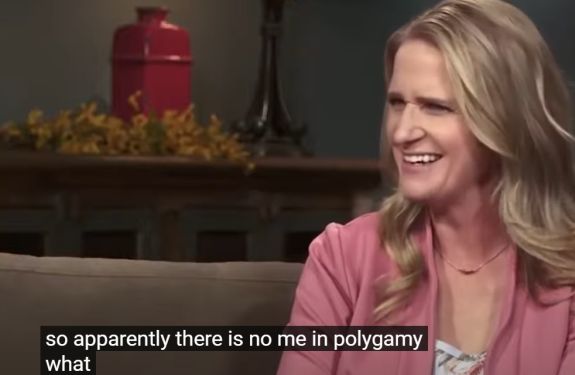 Christine Brown says she's done with plural marriage.
The Sister Wives star— who split with her husband Kody last year— has decided that she no longer wants to a polygamist. During a preview for next week's finale (part 2) episode, Christine gives her thoughts on polygamy, a lifestyle she lived for more than 25 years with Kody.
After announcing (rather proudly) that she and Kody are now divorced, Christine says that she no longer feels that polygamy is a good choice.
"I don't want polygamy because I don't believe in it for me anymore," Christine– who shares six kids with Kody– said.
Kody, however, appears to be angry when the host tells him what Christine said about polygamy.
"We've got these great memories and we've got these beautiful children, and you hate polygamy?" he says in regard to Christine's quote.
"What the CRAP?!" he screams.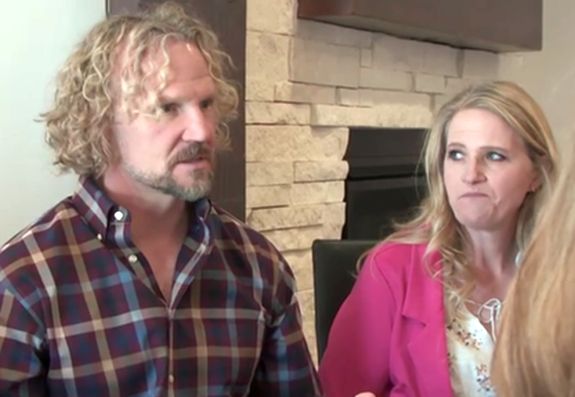 Christine's feelings about polygamy have certainly changed since we first met her in 2010 during Episode 1. During the show's very first episode, Christine— who was pregnant with Truely at the time—says that she grew up having no doubt that she'd join a plural family someday.
"I always knew I'd live a polygamous lifestyle," Christine tells the camera. "That's probably because I grew up and was raised in it, so I wasn't ever interested in single guys. If they asked my dad about me, I would just turn them down because I didn't want them.
"I never wanted to just be married to a man," she said during that episode. "I always wanted sister wives. I just liked the idea of the companionship; I liked the idea of the freedom that it got me…I honestly wanted sister wives more than a husband for a time of my life. I wanted the whole family; I didn't just want Kody."
During that same episode, Christine says something rather foreshadowing to what life in the Brown family has become. (Remember, Episode 1 was filmed before Robyn officially married Kody and joined the family.)
"There will be situations where a girl will come into a family and she just wants the man, and it rips the family apart," Christine said in 2010.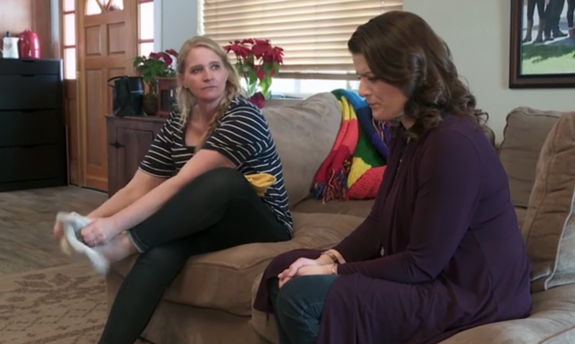 As 'Sister Wives' fans know, after her breakup with Kody, Christine left Flagstaff, Arizona, and moved to Utah, where most of her adult kids reside. Kody and the rest of his wives remain in Flagstaff.
During this season of 'Sister Wives,' viewers watched Christine and Kody's marriage crumble, culminating with Kody telling Christine he no longer wanted an intimate relationship with her. This statement caused Christine to realize that her marriage to Kody was over, so she proceeded to box up his stuff and tell him he's no longer welcome to stay at her home.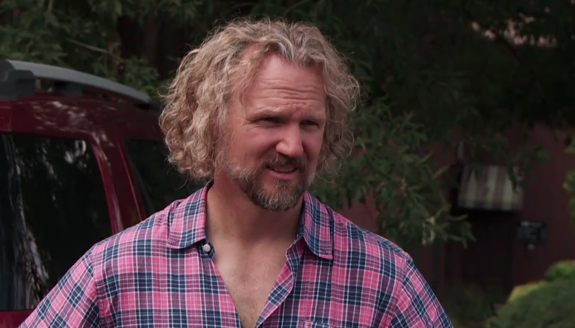 In March 2021 (a few months after Christine boxed up Kody's stuff), Christine still seemed to be in favor of polygamy. (Of course, she may have been attempting to keep her split on the down-low at that time, due to her TLC contract.)
During a video chat interview with Us Weekly, Christine was asked if she ever wishes she were in a monogamous relationship.
"Oh gosh, that seems like a lot of work," Christine says.
"It's so out there, beyond my understanding to have a guy around every night!" she told Us Weekly. "I feel like it would cramp my style a lot because I've never had that."
"I've never been a monogamous, ever," Christine– who married Kody at the age of 21–said, later adding, "As soon as Kody and I married, I was the third wife. I really like the independence that I have [being in a plural marriage]."
In the preview clip of next week's episode, Christine and Kody discuss the fact that Kody told Christine he was done being intimate (which, for them, includes sex as well as kissing, cuddling, hand-holding, etc.)
Christine stated that when she asked if there was ever going to be intimacy between them again, Kody answered "probably not."
Kody explains that it's all Christine's fault that things ended up how they did.
"I didn't want to be intimate because I had somebody who was stabbing me in the back!" he proclaims.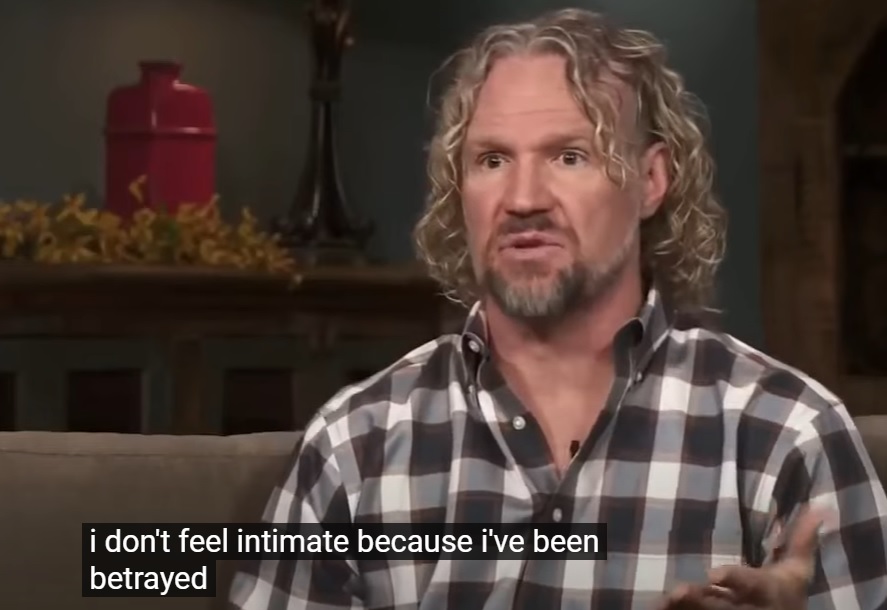 'Sister Wives' airs Sundays on TLC.
RELATED STORY: Kody Brown Says He Will "Never Again" Feel Safe Being Intimate with Wife Meri; Meri Explains Why She Doesn't Leave Kody Like Christine Did
(Photos: TLC)