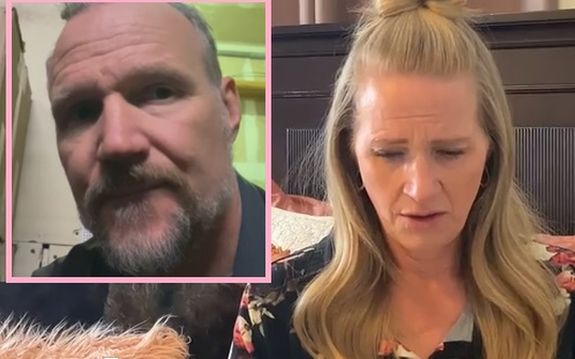 Christine and Kody Brown announced in November that they had split after over 25 years of marriage, and now Sister Wives fans are going to get to see how their breakup went down.
In a new preview clip shared by People of Sunday's episode, Christine explains that she knew her marriage to Kody was over when he told her he no longer wanted an "intimate marriage" with her. Kody told Christine this was because he didn't like how she was behaving, and because he didn't feel she had been a good sister wife to his other three wives, Meri, Janelle and Robyn.
Kody— who did the same thing to Meri and no longer has a physical relationship with her— told Christine that he's "not really interested in that anymore" when she asked him about them having an intimate relationship. A heartbroken Christine explains that this was the final blow to their relationship.
"He goes, 'I'm not interested in having an intimate marriage anymore. I don't like your behavior. We'll see if you can be a good sister wife,'" Christine says.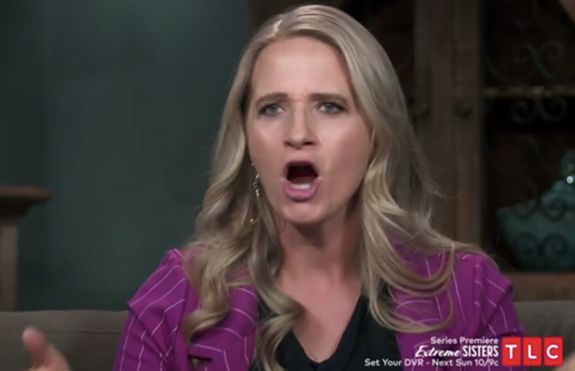 Kody and Christine had been at odds for months over the strict COVID-19 protocols Kody had put in place for the family. While her relationship with Kody had been strained, this was the first time Kody admitted he no longer wanted anything "intimate"– whether it be sex, hand-holding, etc.— with his third wife.
"I said, 'That's not enough for me. I can't not have an intimate marriage," Christine said she told Kody.
Kody explained that plenty of couples are married but don't have sex or intimacy.
"He goes, 'People do it all the time. I know couples that don't have intimate marriages,'" she explains.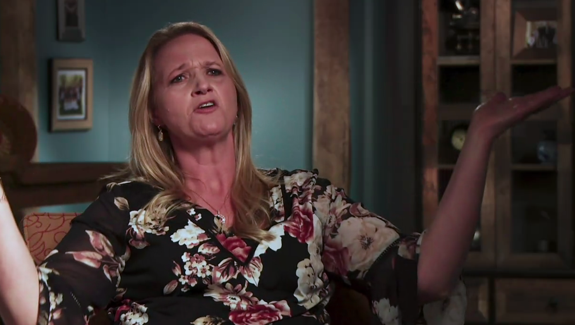 "And then, that was it," she continues. "We talked a little bit longer but then I went to bed, alone…
"It's over…"
Christine angrily tells the camera that it's not fair that Kody gets to continue to have sexual relations with Robyn and Janelle, but that she must remain celibate forever if Kody doesn't want her.
"What? So he gets to have an intimate marriage with other wives but not with me? And I'm going to have nothing for the rest of my life?" she asks.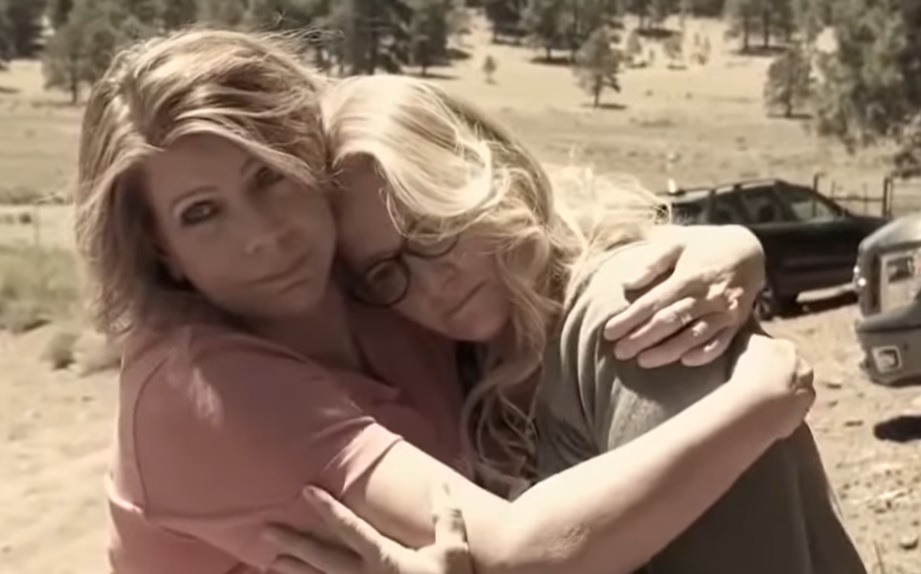 She tells the camera that she's not sure what to do next.
"I'm heartbroken. My heart is shattered to be honest with you," Christine– who is the mother of six of Kody's children– says.
"I've known, of course I've know. It's not that I'm dumb," Christine says of their deteriorating marriage. "He said a while ago that he wasn't attracted to me or anything."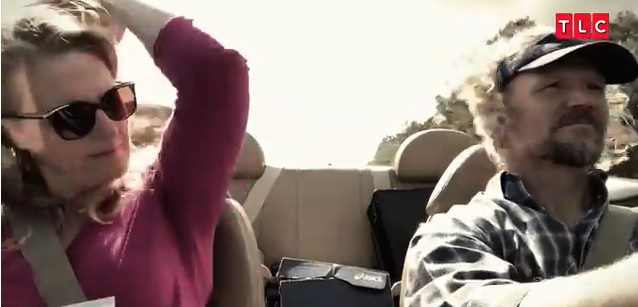 "I just thought that maybe it would get better," Christine says, adding, "but it's over. The intimate part of our marriage is over. To be honest, I'm not OK with that.
"I'm not OK with staying in a marriage where there's no intimacy. That's not a real marriage," she says. "I'm not interested in a half-marriage, or a partial marriage or whatever we have.
"And it's all based on my 'behavior?'" Christine says disgusted.
Click the link below to watch that video.
We later find out that Christine packed up all of Kody's stuff— clothes, bedroom items and hair products— and put them into boxes in the garage.
Thanks to a clip shared by Entertainment Tonight, we get to see Kody's reaction to finding out his stuff has been booted from Christine's house. He appears to think that Christine is playing a "game" with him and is not really seriously kicking him out.
"I guess it's time for me to talk to her about it," Kody says as he surveys the boxes.
"I have been moved out of my house!" Kody says angrily.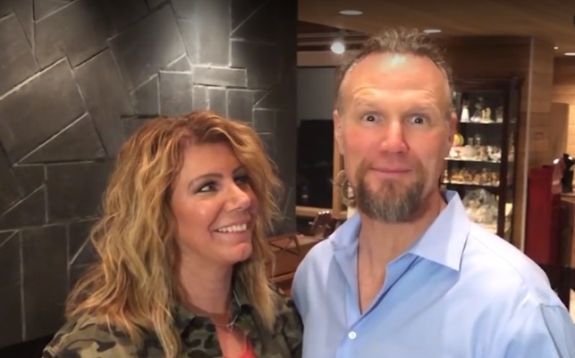 Kody is still calling Christine's bluff.
"I don't know how I feel about this," he says. "I honestly didn't know she was this serious. I've had times in the past where she's said something…it didn't feel like she was serious. I don't know what it all means."
Christine tells us that even she doesn't know what this all means.
"I don't know what tomorrow looks like. I don't know what next week looks like. I don't know. There's so many uncertainties," she says.
A dumbfounded Kody is still wandering around Christine's garage looking at the boxes.
"I think I need to talk to her about how serious she is, before I decide how I feel," he tells us. "…I'm not angry. It appears to be a game. But it might not be, I don't know. Throwing my clothes out, taking my stuff out, everything…I don't know why.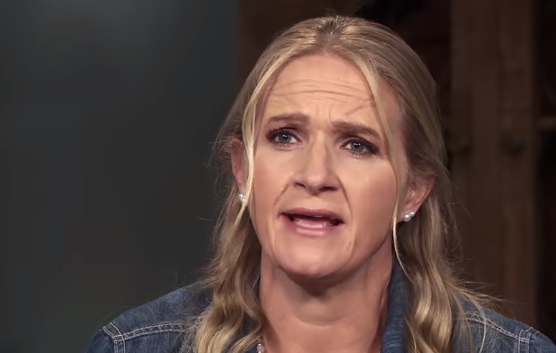 Kody seems to be concerned about his marriage to Christine crumbling, but then remembers he's got spare wives.
"I'm baffled, almost don't care," Kody says.
You can watch that clip here.
'Sister Wives' airs Sundays on TLC. Click here to read The Ashley's 'Sister Wives' recaps!
RELATED STORY: 'Sister Wives' Star Kody Brown Hints Another Wife May Have Left Him; Says In New Cameo Video He Has "A Few" Failed Marriages
(Photos: TLC)