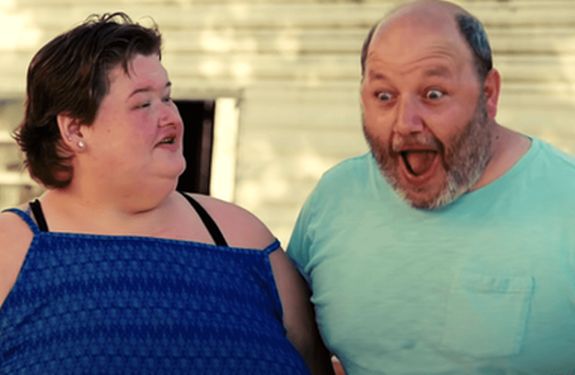 Amy Slaton and husband Mike Halterman have revealed they are expecting their second son together.
The 1000-Lb Sisters star announced the gender and name they plan to give to their second child in a YouTube video taken at her gender reveal party. During the party, Amy gathered a small group of friends and family who made their guesses on a white board before Amy flipped a sign revealing, "IT'S A BOY!"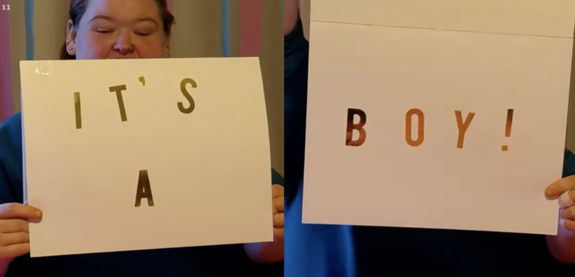 Amy– who said her second son will be named John Allen– joked in the video that she was hoping for a girl, as she and husband Mike already have one son together.
The couple welcomed son Gage in December 2020. Amy's pregnancy occurred after she underwent bariatric surgery for weight loss, as seen during Season 1 of "1000-Lb Sisters."
Amy and Mike announced earlier this month that they were expecting Baby Number 2. Amy revealed at the time that her due date is July 18, telling fans "we are over the moon!"
Amy's gender reveal party was held in Dixon, Kentucky, The Sun reports. Unfortunately, Amy's sister and co-star, Tammy, was not present for the celebration, as she recently checked herself into an Ohio rehab facility for weight loss.
Watch Amy's gender reveal below!
RELATED STORY: Tammy Slaton of '1000-Lb Sisters Checks into Rehab Facility for Weight Loss; TLC Reportedly Not Paying for Her Treatment
(Photos: YouTube; Instagram)