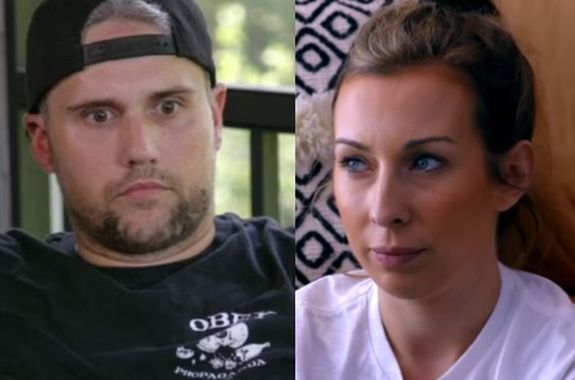 Trigger Warning: This story contains mentions of domestic violence.
Mackenzie Edwards is opening up about the domestic violence she says she suffered at the hands of her husband, Teen Mom OG star Ryan Edwards, in the weeks before his arrest last week.
In the Petition she filed in court for an Order of Protection against Ryan days before he was arrested for harassment and drug charges, Mackenzie mentioned several times that Ryan allegedly got violent with her or made threats against her, sometimes in front of their children. (The Sun was the first to obtain the Petition.)
View this post on Instagram
She claimed that Ryan allegedly used a pocket knife to threaten her during one incident last month, and cops stated that a loaded assault rifle was found in the home Ryan and Mackenzie shared when it was searched recently by police.
Mackenzie wrote in her petition that, on January 15, Ryan allegedly began punching holes in the doors and windows during an argument and then grabbed Mackenzie by the neck and held her against the wall.
"[He] threw me down in hallway and said if he could not have me no one could," Mackenzie wrote.
(As The Ashley previously reported, Ryan accused Mackenzie of cheating on him in a series of Instagram Stories posts last week before his arrest.)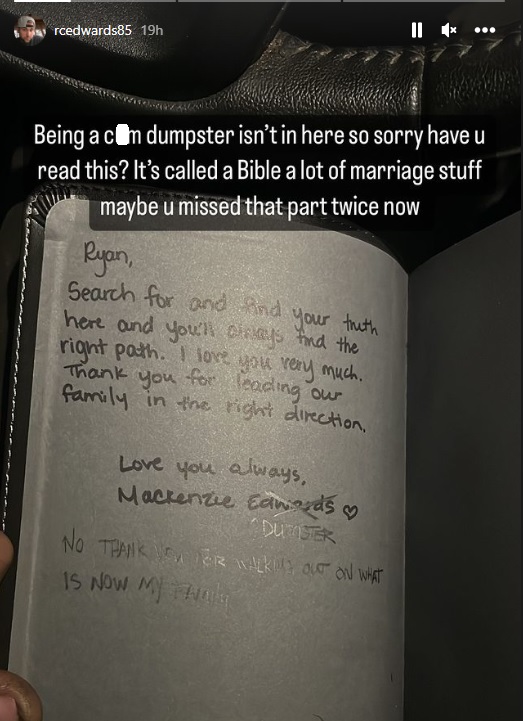 She claimed that Ryan then pulled out a knife, and prevented her from leaving.
"[Ryan] opened [his] pocket knife, put [it] to my back like he was going to kill me," Mackenzie wrote. "This was in front of children. I tried to leave, he smashed my phone, took my car keys."
Mackenzie said her coworker called 911 during that incident.
Just over a week later, on January 24, Mackenzie claimed Ryan got violent with her again, and, once again, there were children present. (Mackenzie and Ryan share two kids, while Mack has son Hudson from a previous marriage. Ryan shares son Bentley with Maci Bookout.)
"[Ryan] came into [my] bedroom where I was laying down. Pretending like he's going to punch my face," Mackenzie wrote. "Breaks bed with me in it. Getting in my face yelling.
"I went to get kids and leave. He wouldn't let me leave. Threw me down in living room. Threw menthol nicotine in my eyes."
Mackenzie said her father called the police after that incident. When the cops came to the house, they reportedly found a loaded assault rifle in the home. (Mackenzie claimed that Ryan owns at least three guns.)
View this post on Instagram
Fo[ur days later, sheriffs "documented him stating [he is] still using heroin," according to Mackenzie.
After Ryan called Mackenzie on February 8 and insinuated that a motorcycle gang he had joined was going to come to her work and hurt her, Mackenzie went to authorities, who issued a temporary restraining order against Ryan. (You can read the transcript of the chilling phone call by clicking here.)
Ryan was ordered to move out of their home immediately and to stay away from Mackenzie. The Sun reports that he was not ordered to stay away from Stella and Jagger, the two children he shares with Mackenzie.
Ryan violated the protective order one day after it was issued when he called Mackenzie's father. Cops went to Ryan's home to arrest him on Friday but he was not there. (The house had "substantial damage" done to it, though.) Cops found Ryan at his job and arrested him. During the arrest, it was discovered that Ryan had a glass pipe on him, as well as a bag of what appeared to be heroin and one that appeared to be cocaine.
He was charged with possession of a controlled substance as well as possession of drug paraphernalia.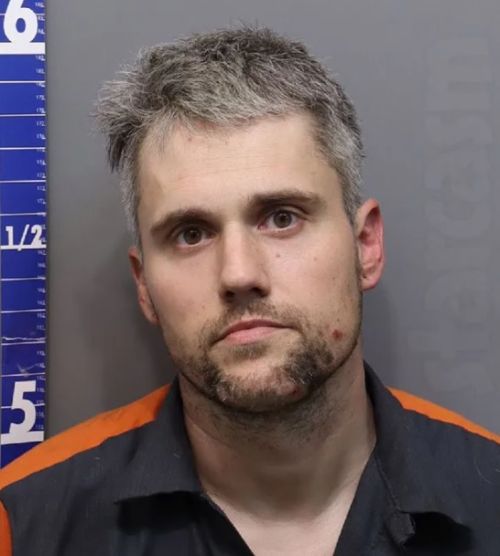 Ryan was bailed out of jail shortly after his arrest, but is due in court on March 30.
He recently responded to The Sun's request for comment, stating his intention wasn't to hurt Mackenzie.
"I never wanted to hurt her, just tried telling her," he said. "I would have loved to work it because I still at the time wanted to."
Mackenzie has not yet commented publicly on Ryan's arrest or actions.
RELATED STORY: 'Teen Mom OG' Star Ryan Edwards Made Shocking Threats Against Wife Mackenzie Before His Arrest: Read the Chilling Transcript
(Photos: MTV; Instagram; HCSO)