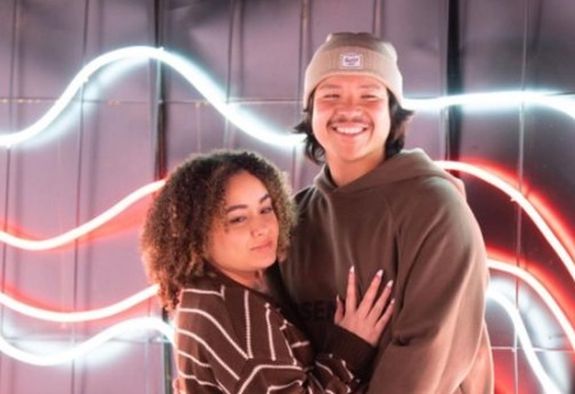 Wedding bells will soon be ringing for yet another Teen Mom star.
Brittany DeJesus— the sister of Teen Mom 2 star Briana (and the unofficial Queen of the 'Teen Mom' One-Liners)— announced on Thursday that she's officially engaged.
In a video posted to Instagram, Brittany is seen accepting a proposal from her boyfriend, Steven, while they're on vacation together in Oahu, Hawaii, celebrating Brittany's 31st birthday. Steven gets down on one knee in the video and asks Britt to be his bride.
"He loves my birthday cake so much he wanna eat it foreva," Brittany wrote in the caption of a photo she also posted, showing Steven grabbing Britt's Dr. Miami-inflated behind.
View this post on Instagram
"My fiancé and I woke up to a beautiful view this morning," Steven posted to his private Instagram the next day. "Happy birthday my love."
It's unknown exactly how long Brittany and Steven have been dating, but she soft-launched him on Instagram back in May.
View this post on Instagram
Brittany and Steven received plenty of congratulatory messages from Britt's 'Teen Mom' co-stars.
"One one kneeee, OMG!" wrote Jade Cline.
"Let's go!!!" Zach Davis commented. "Congrats!"
"Yessssssss ma'am," Leah Messer wrote.
(Briana— as well as Britt and Briana's mom Roxanne— have yet to comment publicly on Britt's engagement.)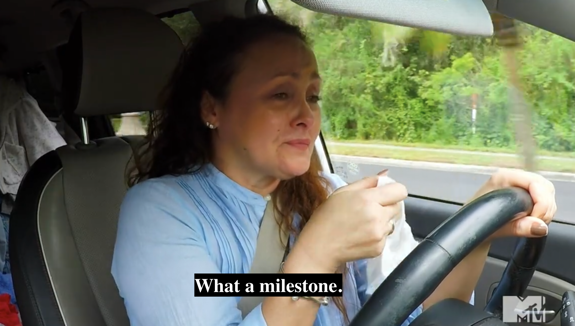 To The Ashley's knowledge, this is the first time Brittany has been engaged. Her sister, Briana, though, has had at least two engagements so far— one very short "sorta" engagement to Javi Marroquin and another slightly longer but still ill-fated one to Javi Gonzalez.
Brittany is not the only 'Teen Mom' alum who will be getting hitched soon. Jade and her fiancé Sean Austin are set to get married in October in a "Gothic Victorian" wedding that Jade described as "an elevated Addams Family" theme.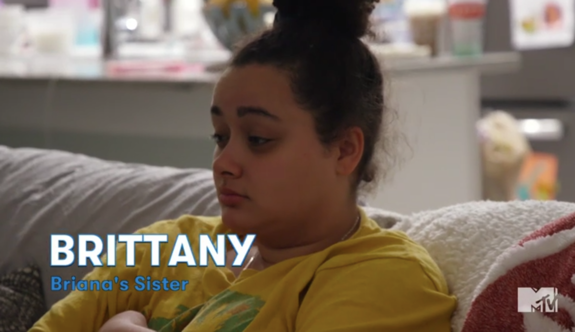 RELATED STORY: Kail Lowry Says She Tried To Go On 'Marriage Boot Camp' With Boyfriend Elijah Scott But Was Turned Down By Producers
(Photos: Instagram; MTV)